Introducing our newest World of Homes in Truganina
Henley Homes unveils newest World of Homes - Mt Atkinson in Truganina
Presenting the latest World of Homes by Henley Homes in Melbourne's west – in the all-new emerging community, Mt Atkinson by Stockland.
Launching on 6 June, Henley World of Homes in Truganina boasts 10 beautiful and spacious single and double-story homes to explore and experience. With sensational new facades and designs on display for the first time, Henley Homes is celebrating the next generation of stunning and sophisticated family homes with never before seen interior materials and colours.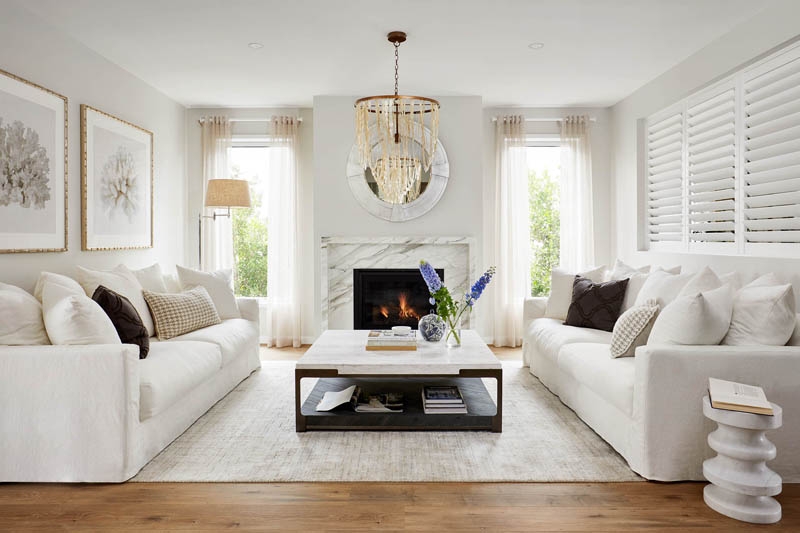 A World of firsts
In a Henley Homes first, the Sahara 36 will be on display at Mt Atkinson. Ideal for the busiest of families and their lifestyles, the beautifully designed Sahara 36, with the popular Duke façade, has the space and luxurious features to create the ideal home for all family members to enjoy and love.
Boasting five spacious living areas including a leisure, study and theatre room, plus four sprawling bedrooms, two bathrooms and two powder rooms, the Sahara is striking as it is functional. With a head-turning all- industrial and warehouse theme through the use of concrete look tiles, benchtops that echo oxidized steel and brick look splashbacks.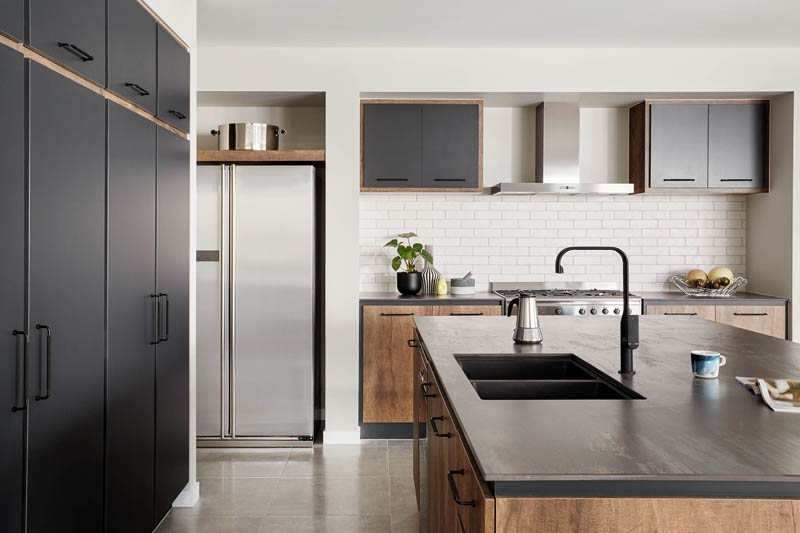 Stamping its mark in opulence and style, the luxurious Aegean 46 is the second Henley design on display for the first time showcasing the all new Brookfield balcony façade, creating the greatest of first impressions. With a generous master suite spreading over half the first floor, there is not one, but two Hollywood style dressing rooms which are not only chic but they are the epitome of luxury. With three secondary large bedrooms and four oversized living areas, the Aegean 46 will no doubt captivate the busiest and grandest of families.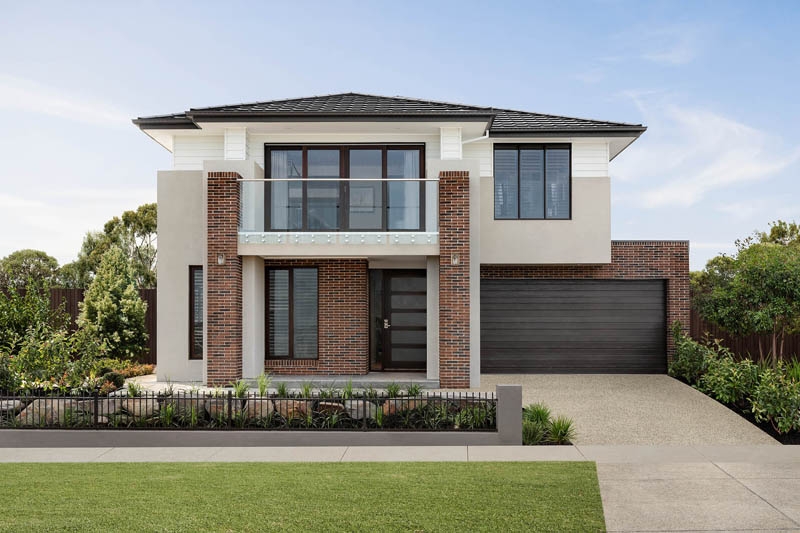 Single storey living is redefined with the Panama 28, another display first for Henley Homes at Mt Atkinson. Complete with a spacious master suite with a must-have dressing room and wrap around double vanity ensuite at the front of the home, the Panama 28 has been designed with care and flare. The grand kitchen with generous butler's pantry overlooks the welcoming living, dining and alfresco areas, with the study and theatre room topping off a well-considered plan for a growing family.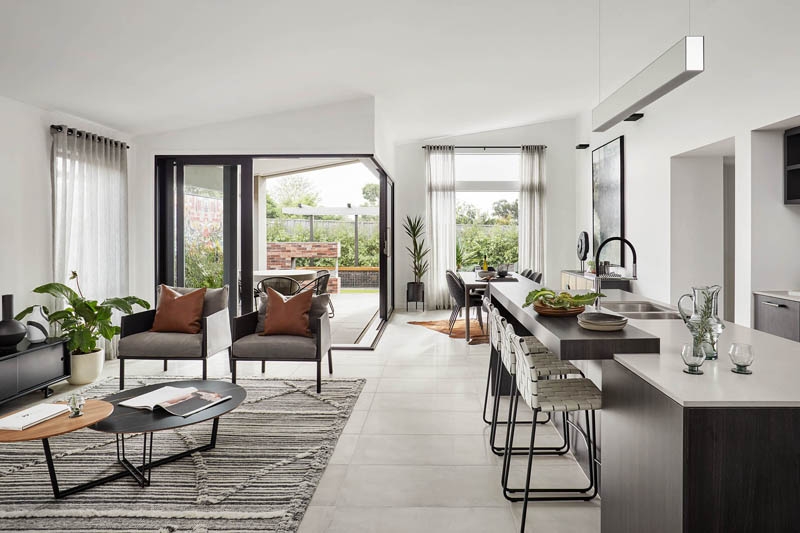 Masterfully planned
Located only 25km west of the Melbourne CBD, the emerging community of Mt Atkinson has been masterfully designed to have the quintessential Victorian family front of mind. Significant plans are in place to create the best in urban living and Mt Atkinson will be one of Melbourne's most accessible communities with a strong focus on connection.
From the highly anticipated Westfield Town Centre, proposed brand-new train station to the three schools planned, including a state primary school, Mt Atkinson will be transformed into an idyllic walkable suburb with a suite of must-haves a stone's throw away.
World of choices
With the unveiling of Henley's new displays, comes the world of possibilities, choice and memories for you and your family to create. From the lavish Lexington 28, Panama 28, Bravo 24, Palace 38 to the top selling Emperor 48 featuring a brand-new Mosman façade, there is a design perfect for you and your family.
Also on display is the versatile Ashbury 30, on display with its very own soccer pitch in the backyard, and ever-popular single storey design, Monaco 28, where you will be spoilt for choice on what's on offer when it comes to luxury inclusions, clever design and style features.
Henley has embraced a world of possibilities around colour palettes and schemes, handpicking inspiration from all corners of the globe. Whether it is the casual flair of Seaside Retreat, Long Island and Florida Keys, the edginess of Urban and Industrial to the chicness of Soho Loft, you will be guaranteed that a suite of tastes and colours can be explored in this new boutique community.
We look forward in seeing you at Henley's World of Homes at 14 Sentinel Parade, Truganina from 6 June. The homes will be open daily from 11:00am – 5:30pm
You can also visit Henley's other World of Homes in Wollert, Rockbank, Point Cook, and Clyde North plus our display centres in Cranbourne and Keysborough.