Beautiful Winter Colour and Style Trends in 2017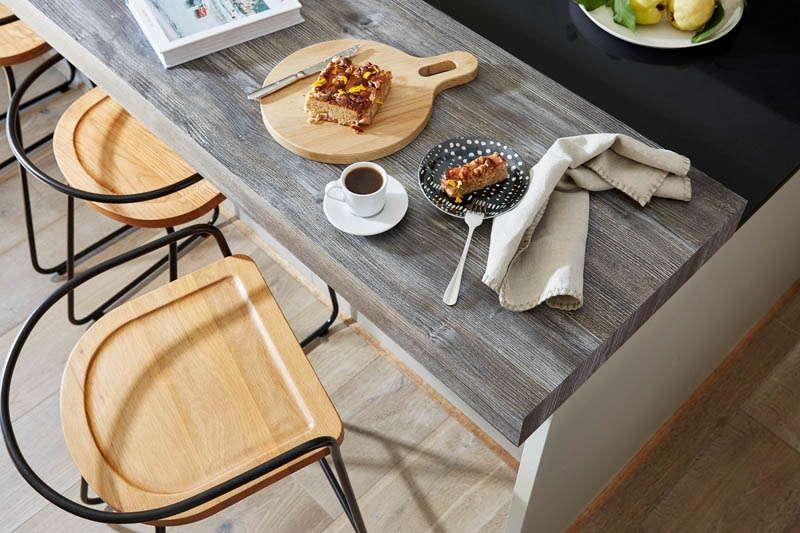 From mystic charcoals to sophisticated neutrals, you can create your own winter wonderland for each room, making them cosy and inviting.
Henley's Senior Colour Design Consultant, and qualified Interior Designer, Micaela Campbell, shares her insights on what's hot this winter in colour and style trends.
50 shades of stylish
It might be cold, dark and miserable outside, but grey is a stunning neutral giving your interior a more refined and stylish look. Consider mixing greys with deeper shades of blue for a peppering of trend-setting colour in your decor.
Changing your wall colours to a slightly darker palette will add warmth to the house, with full strength paints becoming quite popular.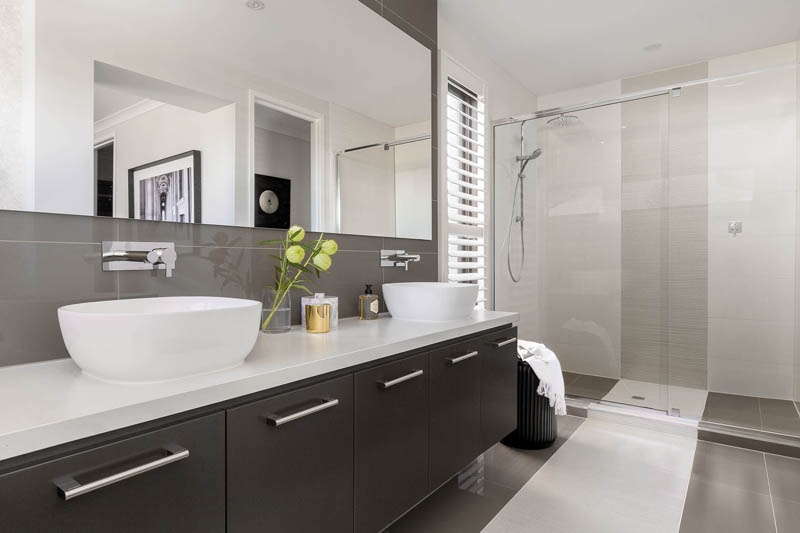 Neutral greys in the Lexington 32's ensuite at Upper Point Cook
Winter blues
Blues are usually synonymous with summer beach houses, but this colour profile should not be frozen out over winter months. Blues boast a calming and relaxing ambiance, making a perfect addition to any living area. Strong blues can also add a touch of luxury – perhaps in a textured throw or with a mix of cushions.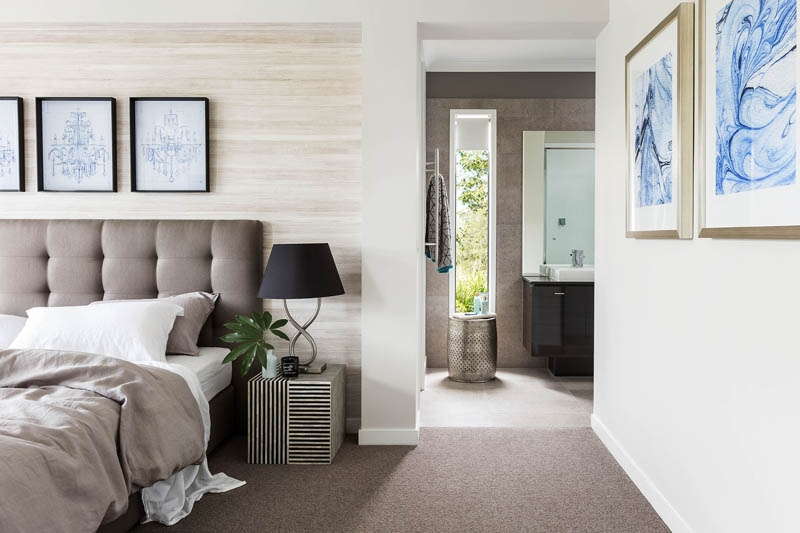 Touches of blue in the Carmelle 30's master suite at Berwick Waters
Get cosy with colour
So what's on the colour horizon this winter? A blend of pastels is on trend, including delicious pinks and soothing blues, especially in the bathrooms, while pastel greys are making a splash in the living and dining areas. Why not try a mix of towels and candles in your bathroom in pastel blues and greys to optimise the zen factor?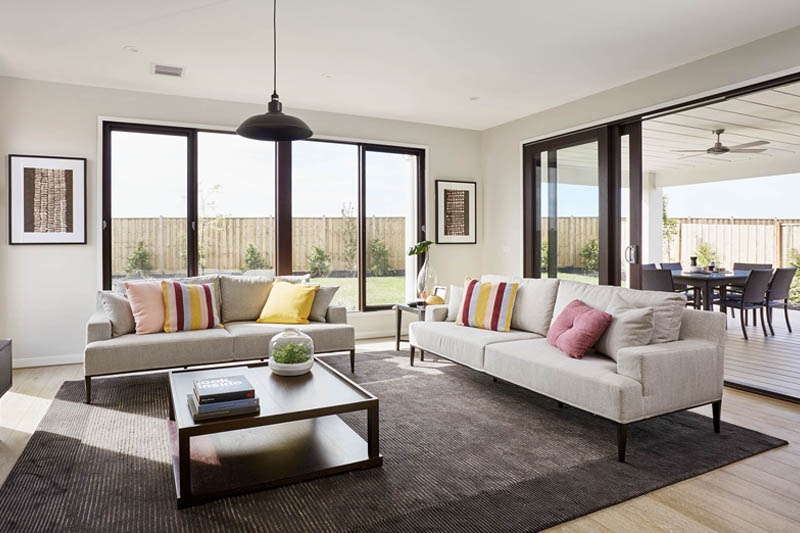 Splashes of colour in the living room of Henley and Villawood's 2017 Good Friday Appeal Home, our Palace 38
A touch of timber
Lighten the mood of a room by instilling deeper tones against a gentler background of cool neutrals, such as powdery whites and mystic greys, as well as natural timbers and stone.
Nikpol timbers are being used this winter to add that extra sense of warmth to a home. Rather than timber being the major element in the room, why not try it out subtly in art frames, side tables and décor.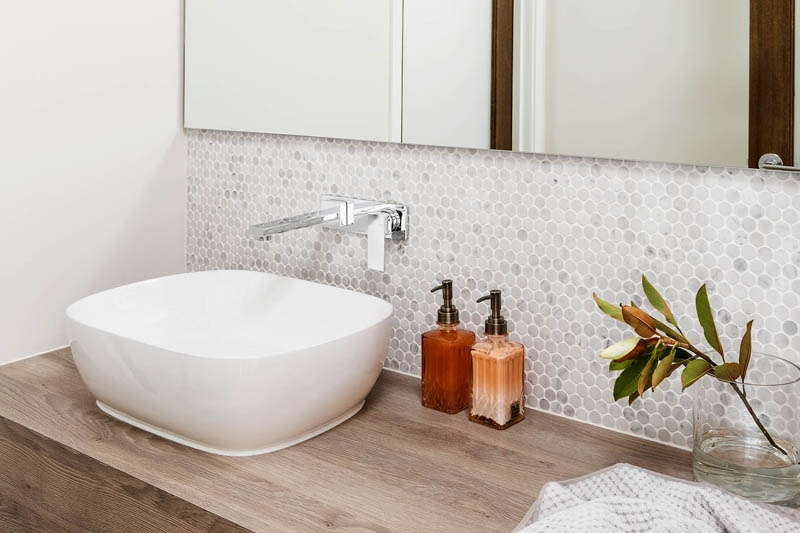 Timber finishes in the Emperor 48's Powder Room at Berwick Waters
Beige is not boring
Creams and beiges are making a comeback in a big way in 2017. Use the palest of pinks or chocolates in your living areas to add that touch of warmth and tranquility to your interior.
Laminate flooring in light timber hues, especially in the main living areas, are right on trend and they are much warmer than tiles, giving them the trend and comfort advantage. Plush carpets in lighter tones, with a thicker underlay for luxury, are also the perfect underfoot choice for colder winter evenings.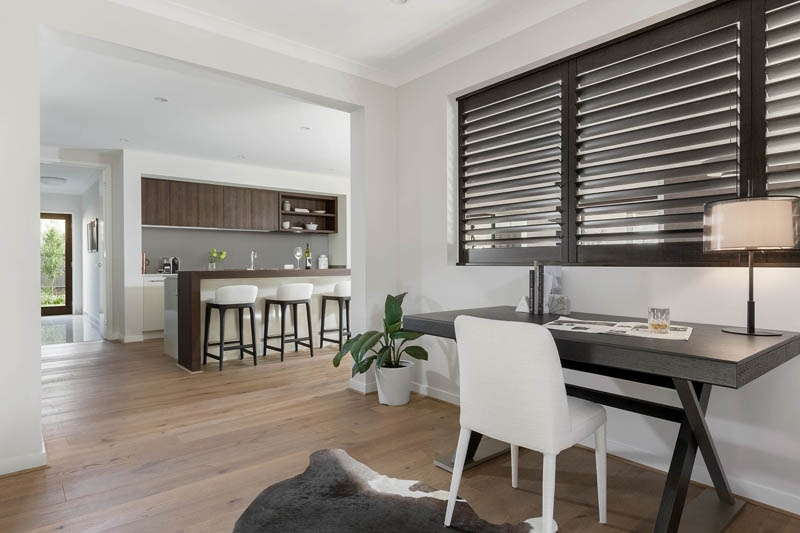 Beige base in the Lexington 32 at Upper Point Cook
Decorate with flexibility in mind
Selecting neutral colours allows you the flexibility and freedom to change accessories easily and more affordably to accommodate seasonal styles and emerging trends. By simply changing cushions, artwork, throws and even moving around furniture, you can create a totally different feel to your home.
Neutral tones in the living and alfresco in the Lonsdale 44 at Berwick Waters
For further inspiration, visit our Instagram page @henley_homes or discover Henley's own Henley Design