Timber remains the most popular new home material
COVID-19 has created an unexpected building industry boom, with many construction materials and supplier products caught up in the demand surge, from the timber frames to the tapware.
Frame up first
One of the first building materials on a new home site is timber, and it's also used extensively in home renovations, which is also a market powering ahead during COVID, so it's important we understand why we continue to use timber!
The majority of Australian homes (80%!) are built with timber because it's lightweight, versatile, practical and more sustainable than some alternatives.
Yes, that's right - timber framing is more energy efficient being from a renewable source, and as a natural product it retains CO2, leaving a smaller carbon footprint.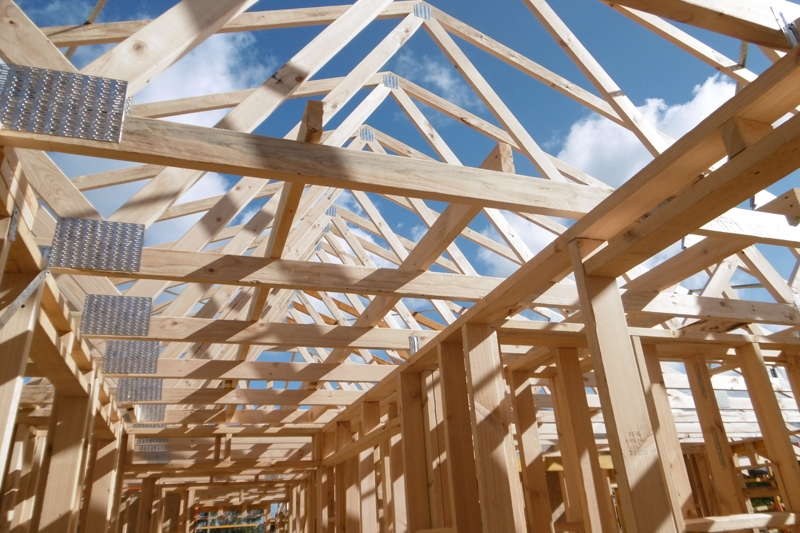 Take the equivalent of three petrol cars off the road
Using timber to build your new home is the equivalent to taking the carbon of three petrol cars off the road for a whole year, as it absorbs and locks in carbon when it's growing - and removes it completely from the atmosphere, organically and naturally.
Thumbs up for timber choices
At Henley, we use pine for our frames, trusses and laminated veneer timbers for our floor-joists and lintels which, according to which Simon Gough, our General Manager - Procurement, Estimating and Drafting, comes from renewable plantation resources.
"It is manufactured to a specific size and strength and is kiln dried to offer a stable, consistent and workable product for the homes we build.
"Renewable plantation resources are purpose grown on a major scale to provide structural timber, and trees are constantly being replaced as they are used, hence renewable and very environmentally friendly.
Termite protection - a total solution
Termites are often a concern for new homeowners but timber products can be treated as safely and effectively as common headlice on kids, with the same types of active ingredient. So, the pest treatment for timber is essentially the same as treating headlice on a child!
It's important to remember that termites are not a timber specific issue, they will eat anything paper or fibre-based in the home, so it's best to have a termite protection system in place for your whole house, not just the timber.
"To not only protect any untreated timber products, in Victoria we offer reticulated groundline termite protection to protect the whole home," said Simon.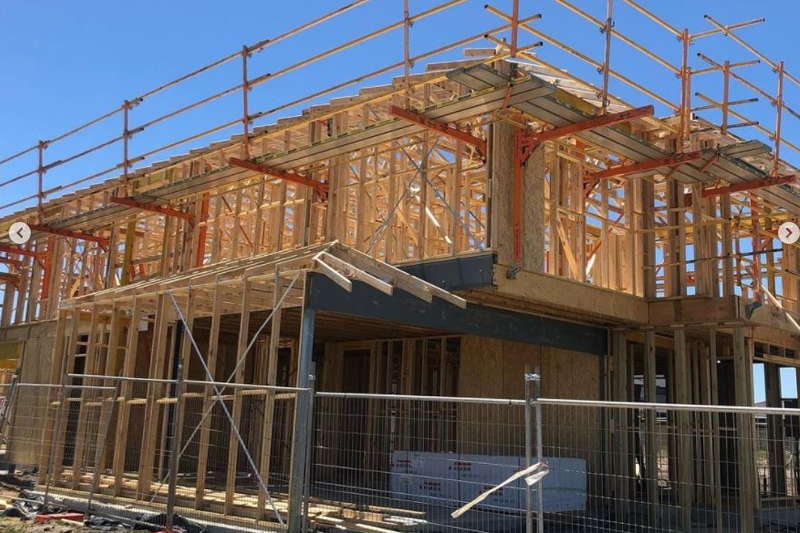 Timeless timber
Timber frames are the most popular frame of choice because they can be installed with ease, while also being easy to maintain and repair, and they are more affordable.
"While the material choice of a new home frame is not a visible part of the home, it can play a significant role in affordability and sustainability, which is why at Henley, we continue to use timber as the material of choice for our framework," said Simon.
Proven and preferred!
At Henley, we work with many plantation pine producers including AKD, Associated Kiln Driers, who are 100% Australian owned and operated and known in the industry for their high quality production.
"Timber framing has been the proven and preferred structural solution for Aussie homes for decades and is the silent strength of what holds up your home," said AKD's Marketing Manager, Christine Briggs.
"Now and increasingly into our future, it's also an opportunity for all homeowners to understand that having a timber-framed home is a powerful way of helping to mitigate climate change, from the cycle of harvesting and replanting trees to the positive carbon storage benefits that every timber frame provides."