Planning for Christmas, the Henley way
2021 has been a year like no other but with Christmas not too far away, it's time to exhale and make plans to enjoy the festive season - with all the trimmings!
With a bit of clever planning, Christmas can be stylish, stress free and memorable for all the right reasons!
To give Christmas that extra sparkle this year, Heidi Schwieters, Henley Design Senior Interior Design Consultant, has shared some expert insights so that you can tackle some prep work in November, so you are organised, and present – with presents, in December!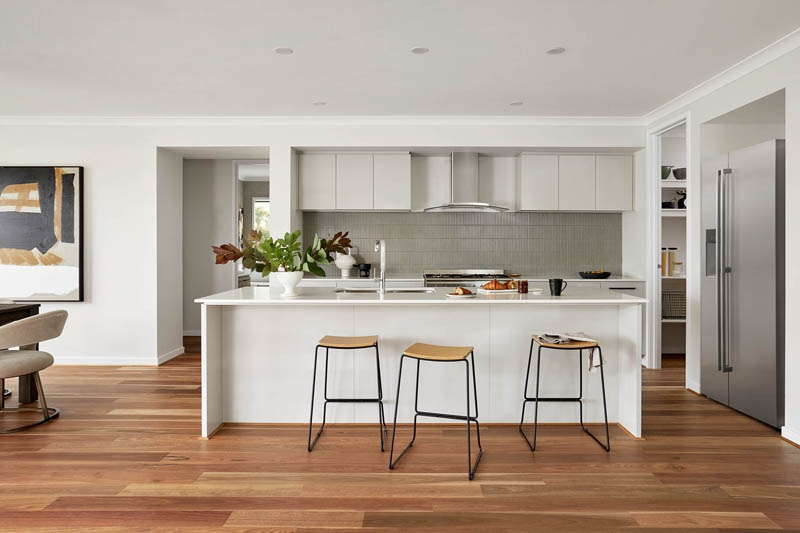 Santa has a list
This tip comes straight from Santa – make a list and check it twice! The Christmas season, with all its colour and frivolity, takes a lot of planning. It all can't be stored in your mind in an orderly fashion!
Here's our list of lists that make Christmas easier:
Gift list with a budget
Food list with perishable and non-perishable items
Decoration list
Beverage and drinks list
Duties list! Name who is helping with food, co-hosting duties and cleaning!
"Having plenty of lists to check and review, will keep your sanity in check and minimise the chance in forgetting the Kris Kringle present you needed to buy for your work colleague. Having it all written out clearly in front of you to tick off as you go ensures nothing will slip through the cracks!" Heidi says.
Smart stocking
You're not the Grinch if you don't like shopping in the school holiday chaos, but you can sanely avoid the stampede of the shops and handpick your gifts online. But you need to do it now!
From Finder and City of Melbourne gift guide to the major outlets such as Kmart, Target and Big W, you will be able to find that perfect gift for all your loved ones. It's also important to remember that there are lots of small businesses doing it tough after a challenging year with bushfires and COVID, so don't forget to support local and boutique to skip the shopping centre chaos and find something truly unique.
Wrapping up Christmas
With all the presents you are buying, wrapping needs to be also front of mind. Do you like all your presents to have a theme and colour so they look immaculate under the tree? Or are you going to use your kids' artwork from the school year, as personal wrapping paper?
Heidi says, "If you are going down the wrapping paper line avenue, just remember that most wrapping papers are not recyclable so make sure you choose wisely. My go to for a stunning, yet environmentally friendly option is brown paper, good old trusty twine and a bit of greenery such as gum leaves of rosemary springs for that perfect finishing touch."
Whatever you choose, just make sure you have plenty of it and try not to leave it to Christmas Eve!!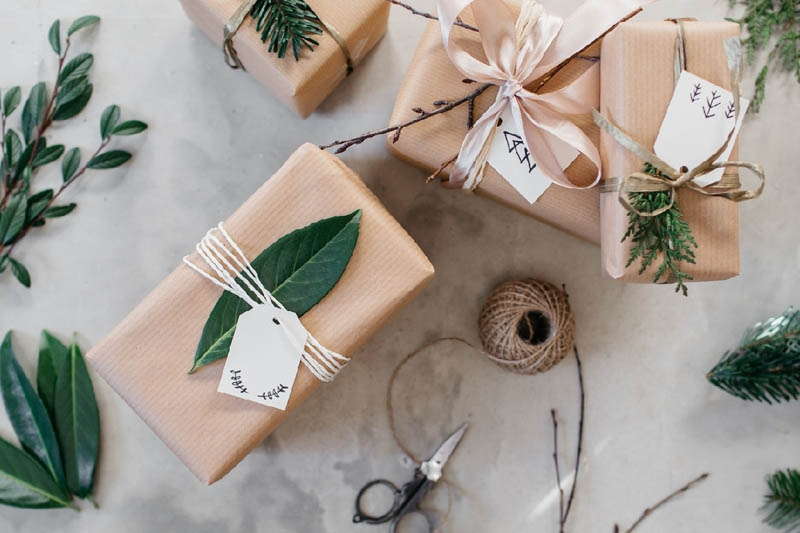 Take the time to write a card
Far better than an email or a viral meme, sending a Christmas card to your family and friends is still a traditional favourite. Whether it is giving a yearly family update or just an opportunity to share the Christmas cheer, a Christmas card is always a lovely thing to receive in the mail in the lead up to the big day and why not add a personal touch by including the kids annual Santa photo or a happy snap of the family.
Dressing the Table
The way to the Henley Design teams' heart is through Christmas table spreads. Consider great food, foliage and creative decor. We literally drool over it! Styling the table in Luxe, Feminine or with an Australian Twist there is more than one way to induce the Christmas spirit that doesn't have to break the budget.
Heidi says, "See rules we use to direct us: Use inspiration and colours from natural resources, real foliage and flowers, create interest with layering items on display, generate depth with differing finishes, keep the main table colours more muted, then layer with splashes of an accent colour. Use a couple of décor pieces to do this, stunning flowers or leave the food to talk. Create height and interest but make it suitable to joyful conversation around the table. Keep an eye out for some future Henley Instagram posts of DIY decoration ideas to get those creative juices flowing."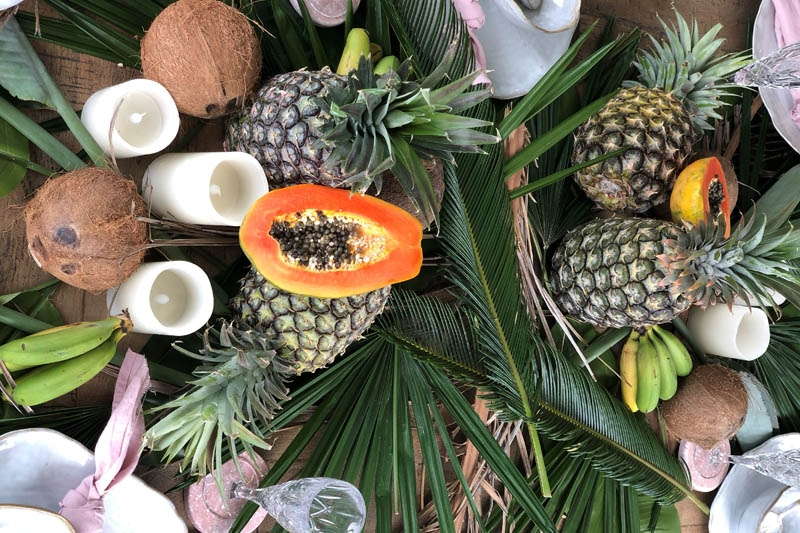 Christmas cheer
Christmas games continue to grow in popularity and some do require some planning. From Christmas bingo, Christmas Carol Karaoke to Christmas Charades White Elephant Gift Exchange, there are plenty of games to get a few giggles on Christmas Day. There are also heaps of templates online that can be printed out for use, you just have to remember to do it.
"If you are like my family however, lawn games like bocce, finska, totem tennis or backyard cricket are always the go to on Christmas day and can be enjoyed by the family of all ages." Heidi adds.
Box up the fun
"Theres nothing like the excitement of opening a Christmas box for yourself and or the family on the 1st of December in celebration for the start of the season, or if you're more inclined leaving the unveiling till Christmas Eve. Organise some cute little Christmas themed PJ sets or socks for the family, DIY some Rudolph hot chocolate bags, add a book to read with the kids or a new family game for the month, make reindeer food packs for Christmas eve and add popcorn bags ready to binge watch Christmas movies. If it's just you, do it anyway, get spoiling! Add some self-care products, face masks and foot creams, treat yourself to that nice bottle of red and new slippers. Add that book you've been wanting to read or your favourite sweets… after all you deserve it right?" Heidi says.