Making the most of your master
Sanctuary, oasis and haven – these are some of the terms people describe their master bedroom or suite. It is a place where you can relax, rewind and reload, especially after a hectic day, where the tranquility and serenity in the master can wrap around you like a warm blanket.
The master bedroom or suite is a very functional and beautiful space, creating a wonderful ambience for its occupants.
We spoke to Abbie O'Connor, Interior Design Consultant, to talk us through the differences between the master suite and master bedroom and why this space is so special.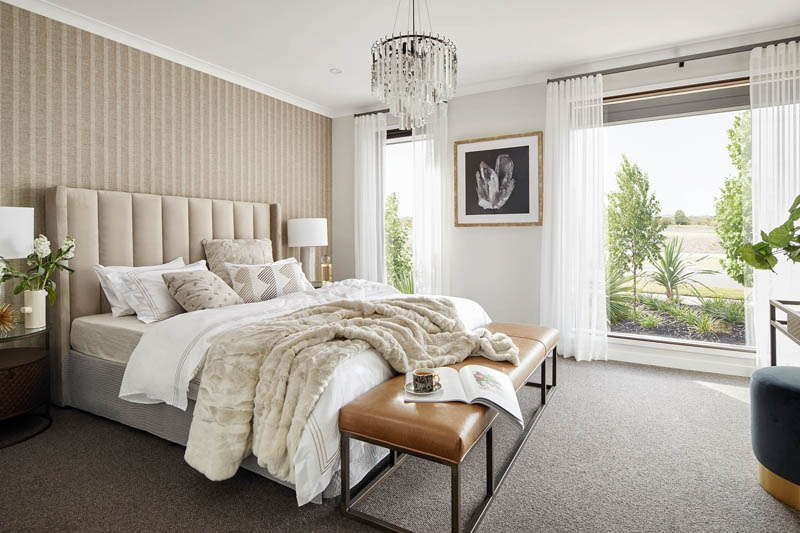 Suite vs bedroom
According to Abbie, size does not always play a part in telling the difference between a room and a master Suite retreat.
"It's about what you have in the space and the use of multiple things. You can make the smallest room feel like a retreat."
"An extra chair or small lounge, if you have the space, can make a difference to your master. Having an extra seat adds the idea of an extra living area and it's your space to get away from everyone else and have some alone time. We are living in a busy world. At the end of the day, you deserve to retreat to a place where you can relax and unwind in comfort."
"As single storey designs, both the Lexington Series and Caspian Series, certainly do not compromise with the luxury and opulence presented in the master suite. Double vanity and a generous dressing room completes the picture."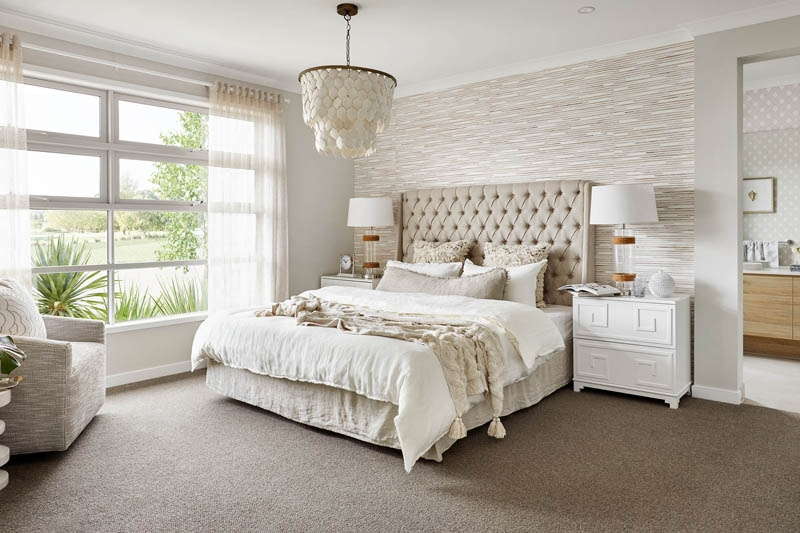 The ultimate of all masters
Abbie says that a double ensuite adds double the luxury in a master.
"A double ensuite equates to opulence and this absolutely makes the ultimate retreat. A master bedroom is also not complete without the master bath. To complete your master bedroom sanctuary, a luxurious bathroom is the perfect addition to help you loosen the day's tensions."
"The expansive Emporio Series and Cullen Series both offer an eye-watering dressing room, infact the Cullen has two, and spacious double vanity ensuite, creating the ultimate master suites."
"Modular Robe Fitouts are Henley's go-to supplier for our dressing rooms. They are able to personalise storage solutions for our families, making them not only beautiful but also highly functional."
Master of colour
According to Abbie, colours that work best for a Master Retreat Bedroom, are calming and relaxing colours.
"This comes down to personal taste in most cases. But anything that is soft in colour always works best compared to strong contrast and bold colours. Think light greys, musky pinks and crisp whites. Perhaps adding some bold navy blues or clarets."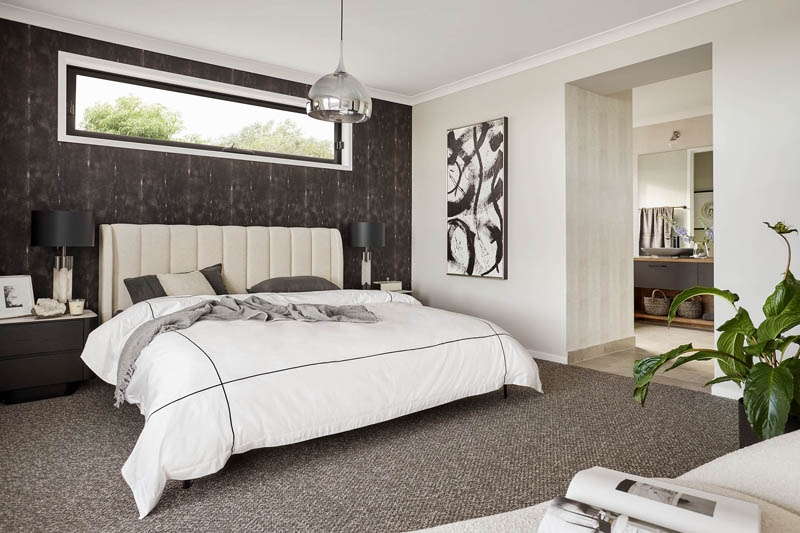 Personal touches
Abbie says that lighting is key. "Brighten up your master bedroom by adding large windows on as many walls as possible. Custom curtains and blinds will let the light in when you need it and keep your room dark when you are ready to rest."
"After the sun goes down, it is helpful to have a variety of light sources to create the perfect ambiance. Installing a dimmer switch allows you to enjoy bright light or romantic dim light from the same light source. Do not forget a stylish lamp for reading in bed."
"The choice of carpet is also an important one for the master. From Solutions Dyed Nylons, Wool and Wool Blends to Triextra we have a carpet for everyone. I personally love the Salerno carpet range at the moment, with its earthy fibres and warm tones, setting the scene perfectly for a good night's sleep."