How to Create a Beautiful Kitchen Island
If the kitchen is the heart of the home then the island bench is the soul. How do you make it beautiful and completely functional? We've got some insights to share!
The landing zone
The island bench is a place where you are welcomed home, where you welcome people to your home, and where socialising takes place, homework is supervised and dinner conversations takes place. It's a place of ultimate versatility, from entertaining to the average every day, it's a landing zone for so many tasks, chores, activities and enjoyment. Take a look through our collections of homes to see where the island bench is situated, or walk through some of our display homes to get a feel for how they fill, create and define a space.
Oversized options
When it comes to the size and dimension of island benchtops, it is usually a simple case of the bigger the better, as long as it's not impacting your walkways or living spaces. We have many benchtop options to fit four stools comfortably, providing an integrated and seamless space to dine, eat, chat and share. Nearly every Henley home comes with an oversized benchtop as a standard inclusion, offering 3m x 1.4m in size, compared to the average size of 2.5m x 1m.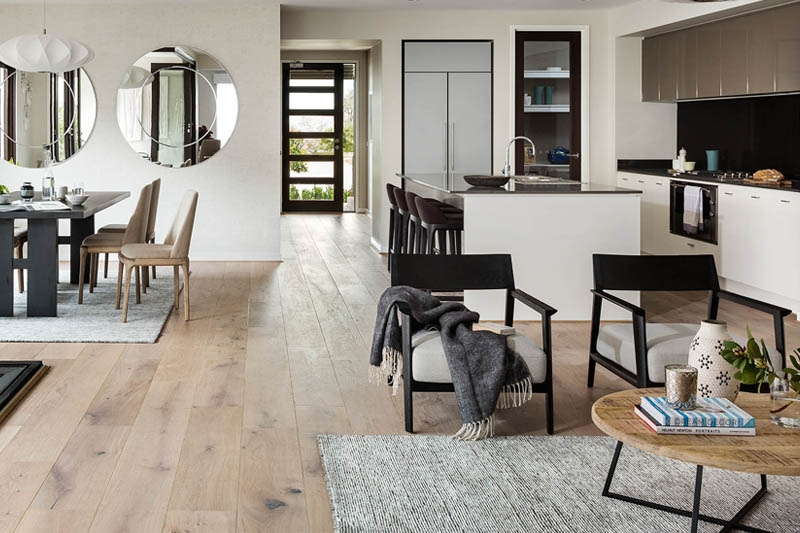 The ideal island
Rectangle benchtops are the most convenient, which is why they are standard at Henley. Waterfall edges are being requested more often and in terms of materials, a Caesarstone benchtop is undoubtedly the most popular, offering low maintenance compared to marble or granite. Caesarstone benches are standard in all Henley Collection and Reserve Collection homes. The most common thickness is 20mm as this is included as standard, while 40mm is a favourite for those wanting to upgrade to a more luxurious finish.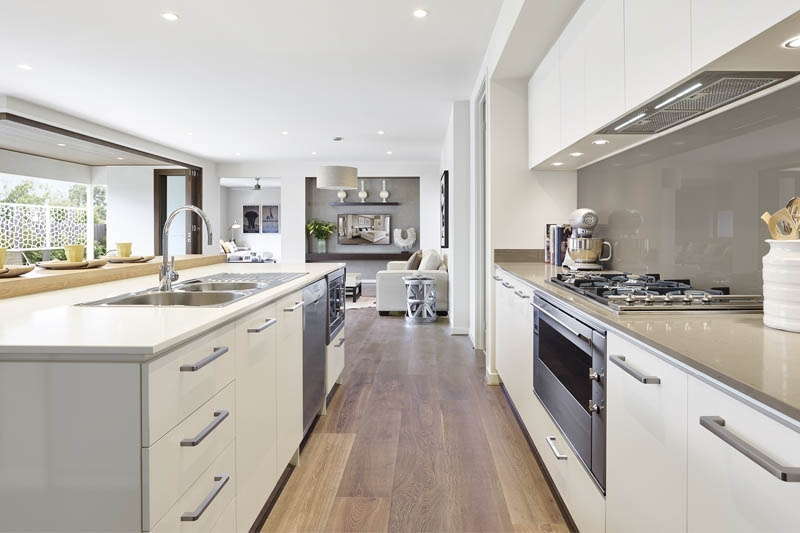 Light and white the way to go
Timeless, elegant and sophisticated, we continually see a preference for white kitchens with white benchtops. For a trendy outcome, the marble effect is very popular. The white base allows you to seasonally update or refresh your look through trending décor, such as rugs, cushions, or even tapware for a simple but highly effective change down the track!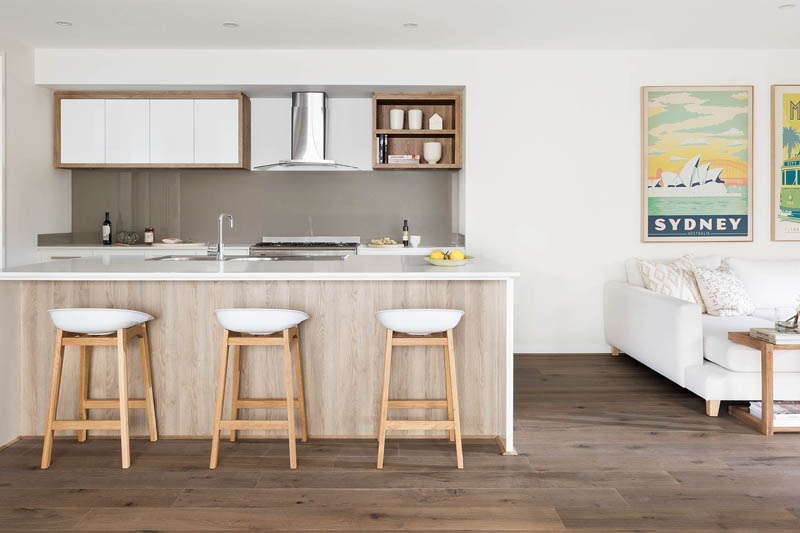 Sinks away
While the standard location for our sinks is within the island, we are increasingly seeing requests for the sink to be relocated to a wall bench, often looking out to the backyard through a splashback window, or with a tiled or mirrored splashback - leaving the island benchtop as one large, luxurious preparation, entertaining and serving space. Many families still prefer a sink in the island benchtop, so you can choose a style to suit your preference!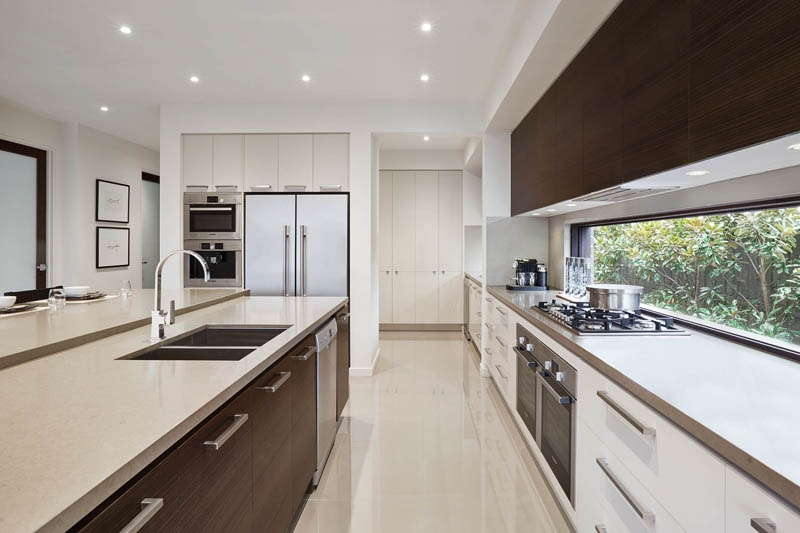 Associated appeal
The stools, accessories and lighting, be it pendent or downlights, will also affect the look and feel of your island bench. Peruse our Instagram account @Henley_Homes or take the time to talk to the team at Henley Design so you can determine not only what suits your lifestyle, but what the complete picture looks like when it's finished with regards to lighting and interior styling as it may help determine your layout, material or size choices!
For more inspiration visit our Gallery or follow us at @henley_homes on Instagram