Good Friday Appeal charity house nominated for industry award
You probably know the REA Group for their industry leading website, realestate.com.au, which is why we're honoured to announce that our annual commitment to philanthropy, specifically in raising funds for the Good Friday Appeal is in the running for the Annual REA (AREA) Community Award.
Contribution to Community – Developers, Home Builders and Project Marketers
This Award is designed to recognise companies and individuals supporting not-for-profit organisations or initiatives in their local community – either through charitable donations or commitment to local community groups and initiatives.
At Henley, we're passionate about giving back to the community.
Each year, for the last 25 years, Henley has been proud to work with our industry partners to deliver a complete house and land package, sold at a no reserve auction with 100% of the proceeds handed over to the Good Friday Appeal for the Royal Children's Hospital. This makes our combined contribution with Villawood Properties a significant donation to the appeal, this year raising nearly $630,000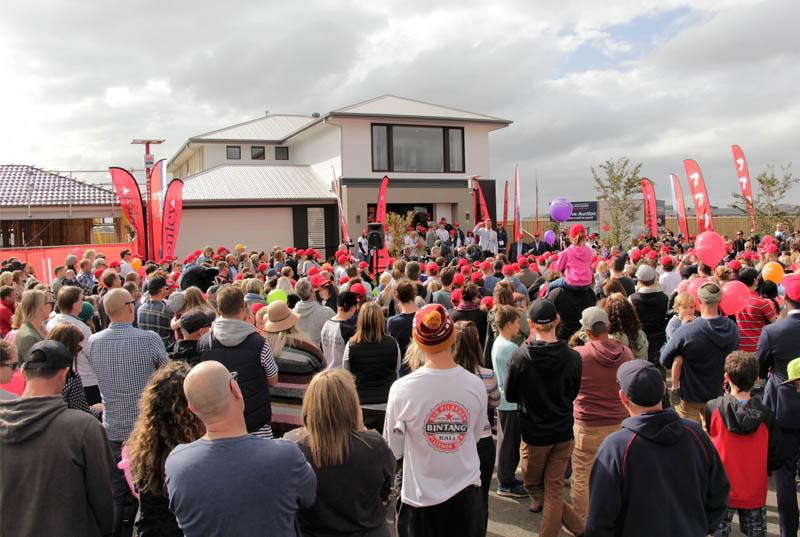 Awards for awareness
While we're excited about the award and proud of all of our philanthropic work, our real interest in winning the award is so that we can continue to build awareness in the project, and raise even more money for charity next year – while delivering a beautifully finished home to a happy family! You can follow the milestones of next year's home on instagram
Celebrating 25 years in 2018
To mark the 25th anniversary of our involvement, we're already working alongside our land partner, key suppliers and hard working tradies, as well as media partners, to ensure that we create a home people are lining up to buy! Our hope is to fill it full of value, from upgrades to furniture, so that come auction day, we can raise as much money as possible for the hospital.
Good to be part of the Good Friday Appeal
Regardless of whether we win the award or not, we're already incredibly proud of our team, partners trades and suppliers, making the contribution to the community possible, from the dirt site to the last ceiling light - and look forward to making another significant contribution to this very worthy cause.