Father's Day fiesta at home with Henley
Creating a fun, yet fuss-free Father's Day is quite a balancing act for any family.

Making your dad feel special is your number one priority, but at the same time, you don't want to go too over the top.

Sometimes it is the smallest of gestures which make the grandest of impacts. So, whether you are able to celebrate Father's Day face to face or virtually, keep it intimate and simple, and it is true what they say, it is the memories that count!

Henley Design Manager, Vicki Gillingham, shares her top tips this Father's Day where all you are guaranteed to make your dad feel extra special.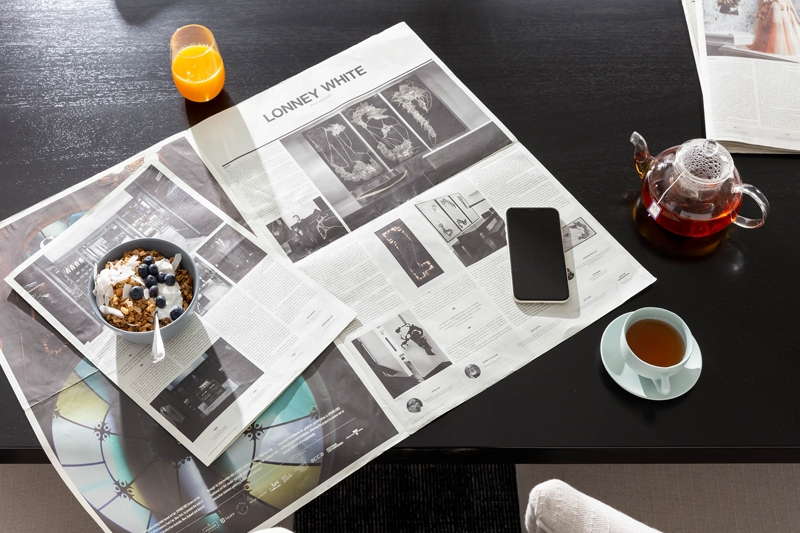 Get in my belly!

Whether it is a bountiful breakfast, luscious lunch or delightful dinner, dad's favourite meal with all the trimmings is guaranteed to please.

If you are lucky enough to have dad in the flesh, nothing says 'I love you' more than a meal prepared (lovingly of course!) while he is relaxing outside in the Alfresco, catching up with the football scores or easing out of his extended sleep from the Master bedroom.

Vicki adds, "For those dads you cannot see face to face, there are plenty of delivery options available that don't involve a burgers and chips option (not that dad would hate that!) Why not try slow cooked ribs or his favourite curry to be delivered at his doorstep. Then you can crank up FaceTime or ZOOM and watch him devour his meal, complete with a Rib Bib!

The ideal gift

Forget the socks and jocks, why not get creative with your Father's Day pressies with an experience that has always been on your dad's bucket list.

"Experience sites such as Red Balloon or Adrenaline have a suite of activities that can range from being very mellow such as a wine tour for two, to the high octane – think V8 trackside or rally cars in the bush. Whatever the experience, dad will love you for it!" Vicki says.

Keeping it simple and savoury

While expensive and creative gifts often hit the spot, simpler, and heartfelt tokens are also a wonderful way in showing how much dad means to you.

Who doesn't love an epic charcuterie board, choc-a-block with cured meats, cheese, nuts olives and crackers? Set this up with a lovely bottle of red and nestle dad in the Theatre Room, with an uninterrupted schedule of Netflix titles which only he would adore. Think Fast and Furious (there are nine of those!) or go the classic route with the God Father trilogy.

Share your Father's Day ideas

Henley would love to see what you are up to this Father's Day. Please share your pictures with us at #HenleyFathersDay.

To all those dads out there, Happy Father's Day!