Creating the higher ceiling illusion
Creating the higher ceiling illusion
If your family home was built in the 1960's 70's or 80's, ceiling heights are most likely around the 2.3 metre ceiling – 40 cm lower than current designs. In Henley Home designs across Collection and Reserve, the standard ceiling heights is 2570mm for single storey and the ground floor of a double storey, and 2450mm for the first floor of double storey designs. While a lower ceiling may make a space look cosier, there is a suite of clever tricks you can master to help disguise the low hanging ceiling.
We recently asked Vicki Gillingham, Henley Design Manager, on what she recommends for rooms to reach for the heights.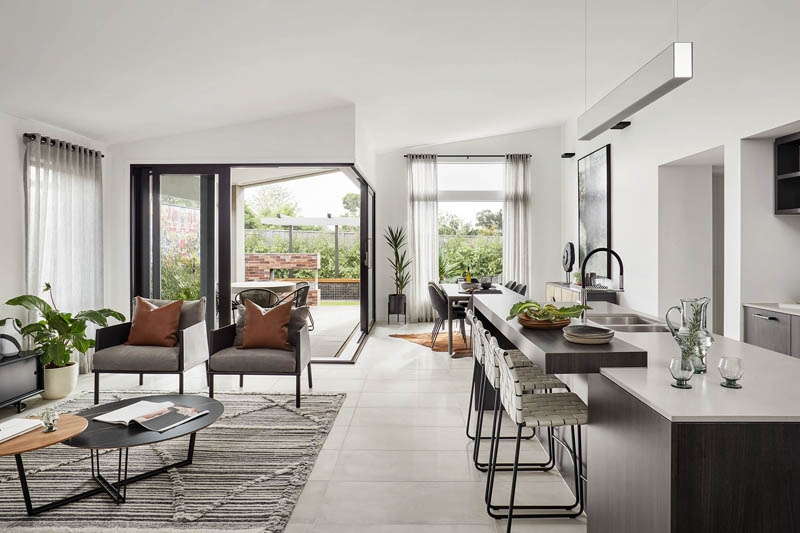 It is all about the paint
Painting the ceilings a lighter colour to the walls helps create the illusion of height in a room. At Henley Design we always specify Dulux Lexicon Qtr strength on ceilings as it's a beautiful fresh White that opens up the space and compliments any colour scheme teamed with it.
Vicki says, "Painting windows trims in a semi-gloss white and avoid installing heavy curtains or bulky pelmets just above the architraves, instead consider installing ceiling mounted tracks with sheers or venetian blinds inside the window reveal where possible to allow the natural light to come through and assist with creating the illusion of higher ceilings."
Do away with the cornices
Create a more seamless look by removing the cornices which adds to the look of the ceiling height. Upgrading to a square set gives the room a modern and sleek edge, plus the illusion of a higher ceiling. If this upgrade does not fit into your budget consider swapping a wide cornice for a narrower one, painting it the same colour as the ceiling.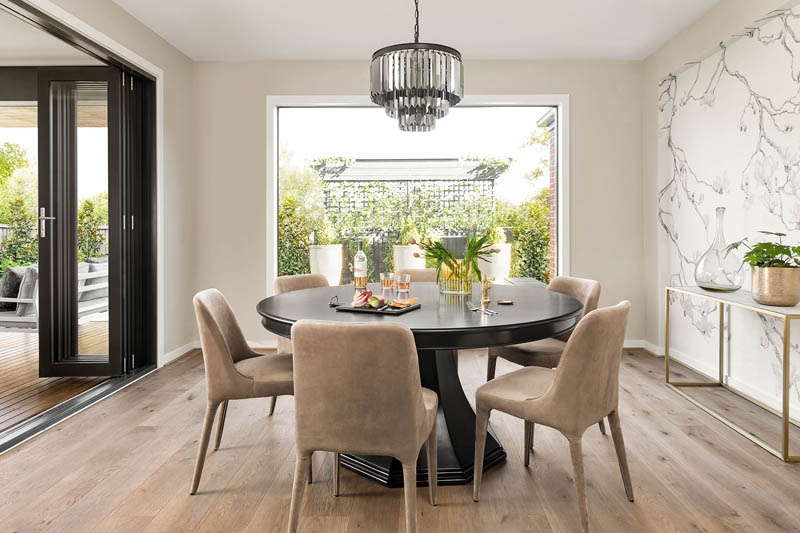 Send in the light
By allowing as much natural light in a room, helps lighten the walls, which in turn, helps gives the look of higher ceilings.
Consider installing low lying ceiling lights or recessed lights such as down lights to achieve a minimalist look and create a sense of height. Avoid chandeliers or pendant lights as that can enclose the room.
"Think about positioning mirrors in a room to help bring in additional light or allow light to bounce into another area, creating the feeling of greater ceiling height or even extra depth to a room or width to an entry way." Vicki adds.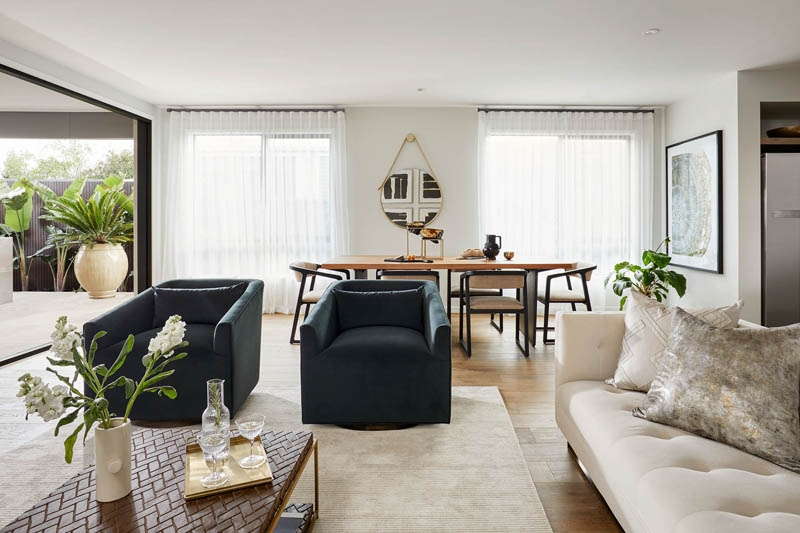 Keeping it on the low
Try selecting furniture such as couches and bookcases which are shorter and not heavy looking. Avoid dark furniture and keep them neutral.
Vicki says, "Adding a peppering of colour in the form of rugs and throws will add personality to a room, while keeping the base palette light and bright adds that much needed balance."
How do you add height to your rooms?