The importance of fire performance in cladding
After the tragic events in London, where a residential apartment tower caught fire and burnt down, thought to be fostered by the misuse of cladding materials, it's a timely reminder to know what materials are used in the construction of your home to ensure it's as safe as possible.
Cladding and fire
Cladding is an outer layer of material covering another. Cladding materials come in many forms, from contemporary to classic, using a natural product like timber or brick (made from clay), or man-made materials. What's important is that they contain non-combustible treatments, achieve the right accreditation and are correctly installed so that they can perform to standard in an unfortunate event.
Cladding designs
All claddings are designed with combustibility in mind, and all specific materials used by Henley exceed safety regulations. These include;
Brickwork
Rendered brickwork
Axon
Linea Weatherboard
Masterwall/Foamboard
Render
Timber battens backed by cement sheet
Painted fibre cement sheeting
Blueboard cladding
Matrix cladding
Stria cladding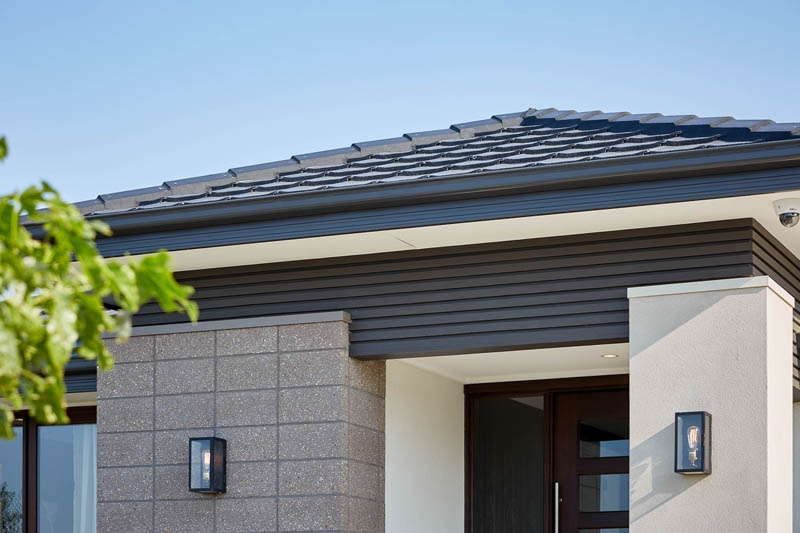 Our Belair facade using a variety of natural or man-made cladding materials
Our suppliers prioritise safety
We have long-standing relationships with quality suppliers including James Hardie™ and Masterwall to ensure all of our builds meet exacting standards. The James Hardie™ products tick all of the Australian standards and non-combustibility requirements. As Fibre Cement doesn't burn, fire engineers and architects strongly recommend and specify their products. Masterwall achieves the Codemark accreditation, which is the highest level of accreditation in the industry, and covers the fire component. Their high level testing report achieved the BAL29 rating.
Fire retardant an added safety net
When using man-made materials, they can also be saturated with a fire retardant, like the Masterwall cladding panels, which are also insulated. Fire retardant EPS (expanded polystyrene) shrinks away from the heat when exposed to ignition energy and does not provide the route by which fire will spread through a building. This is a standard requirement for the Building Code of Australia.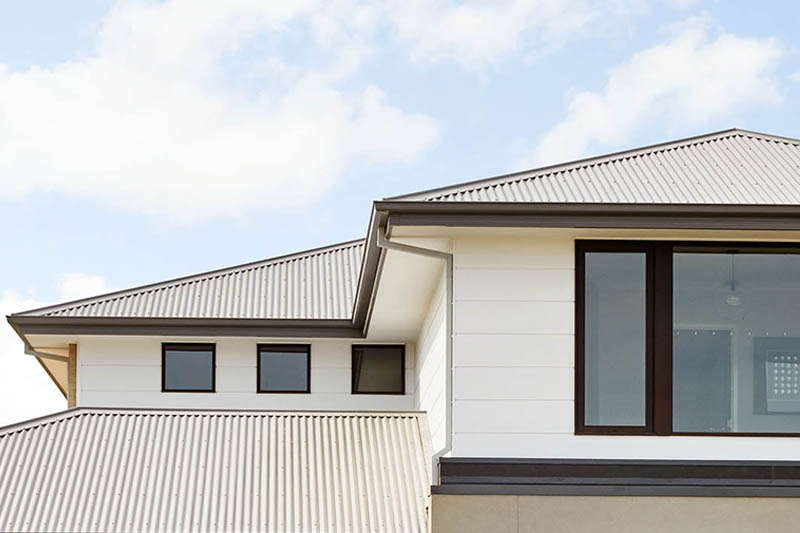 Our Palace 38 shown with James Hardie™ cladding made from fibre cement, deemed as a non-combustible material
The safest standard
At Henley, we take extra measures to ensure that our homes are built to the highest calibre.
The foundations of your home are engineered to suit the unique traits of your site, that's our guarantee. Henley's commitment to quality means that we will never compromise on the quality of the foundations and footings of your new home.
We offer a 12 Month Extended Maintenance period on all of our homes. Whilst the industry standard is three months, we understand the importance of allowing a house to settle over the four seasons of the year. All of our houses are built with a 50 Year Structural Guarantee, which is offered in addition to the standard HIA warranty of only 7 years. It is these extra home assurances which will give you peace of mind for the lifetime of your home.