The beauty of greys
The glamour of grey has become a favourite colour of choice for many households. From the cool greys which are playful and crisp to the deeper greys which are ideal for moody back drops, this colour palette sets the scene in any interior space. But how do you decide which grey to use and how?
Henley Design's Showroom Manager and interior designer, Vicki Gillingham, shares her expertise on all things grey including how to choose the right grey, when is grey blue, which greys are on trend for 2019 and where to inject grey in your home for that added panache.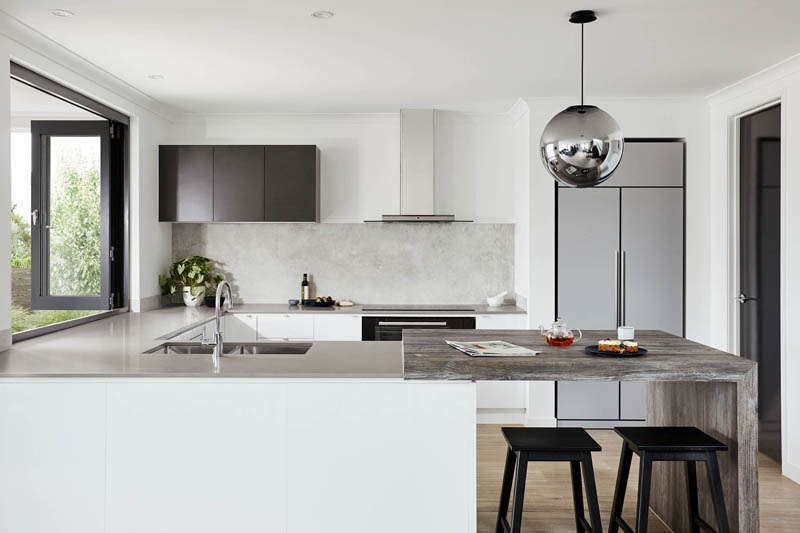 Spoilt for choice
Choosing the perfect grey for your home depend on a few factors including how much natural light do you get into your home, are you using it as an all over paint or as a feature and what will your end style be.
"The other important factor to consider is what are you trying to achieve by introducing grey? Do you want your grey to be moody, to create a sense of warmth or simply add a little more depth to your walls and to avoid your home looking a bit too stark?" Vicki said.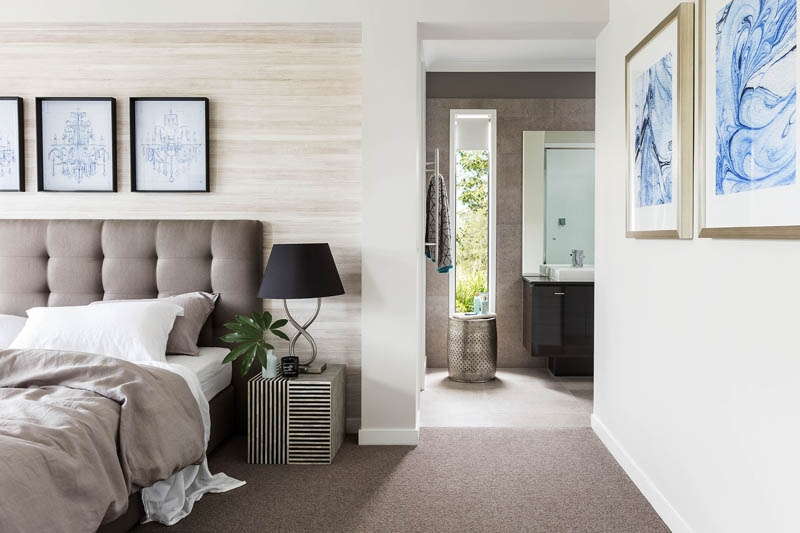 Different greys, a world of characteristics
"Cool greys are lovely and crisp and work wonderfully in airy, open, well-lit spaces that are streaming with natural light, while introducing them into smaller rooms helps the space to appear larger.
"Grey is blue the cooler you go with your greys, the more undertones in the colour will appear." Vicki adds.
Try Dulux Platinum Glass, Grey Pail and Miller Mood or Colorbond Shale Grey, Windspray and Basalt.
"Greige is a basic blend of beige and grey. By adding grey to beige, you create a richer colour, that can work alongside a cool or warm colour scheme. Depending on the level of beige you add to the grey determines whether it is a cool or warm neutral."
Try Dulux Silkwort, Diesku and Bleaches or Colorbond Dune and Wallaby.
"Soft Greys are used when you want a hint of colour but still want the appeal of a neutral scheme. Soft Greys create cozy warm living spaces ideal for layering and relaxing."
Try Dulux Unforgettable and Silver Aura.
"Deep Greys are darker and classified as statement greys that are great for moody back drops."
Try Dulux Domino and Ticking or Colorbond Monument.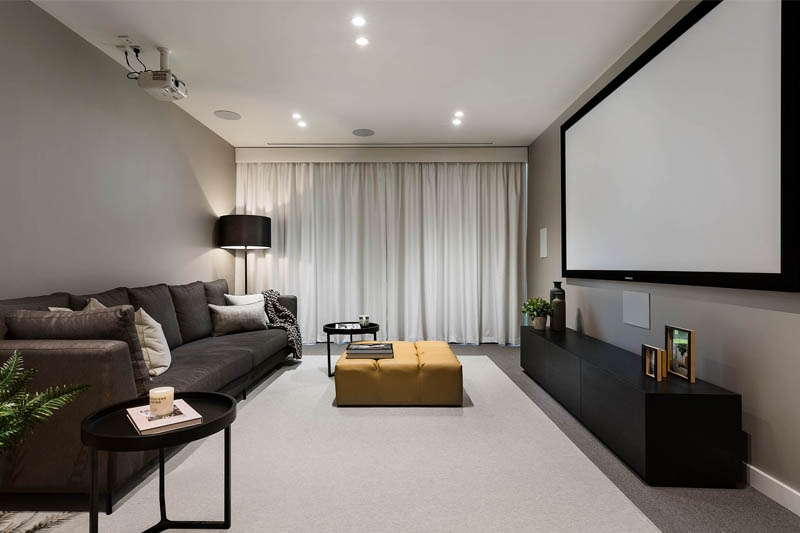 The grace of greys
Grey is such a versatile colour, and with so many different shades of grey on offer, there really is no limit as to where you can include it in your home. Depending on the style of your home will determine the shade of grey you decide (Cool Grey, Greige, Soft Grey or Deep Grey) and it can be introduced from full internal wall paint, statement walls, accessories such as artwork, cushions, rugs and vases.
"Grey really does go with everything and with its broad spectrum, as long as you are following one of the shades and not mix matching, it really is fail proof." Vicki said.
Grey trends to look out for
In 2019, we will begin to see cool greys as a backdrop for bold, brave and empowering colours. This style is all about showcasing bold optimistic statements in your home to express the real creative and playful you on a minimalistic canvas. It is all about being perfectly imperfect with a fabulous flaunt of colourful quirks and collected pieces.
"The room becomes filled with high energy levels bursting from the youthful colour palette surrounding the space. Cool Greys to use in this style include Dulux Grey Pail, Paramount Design and Knowing."
"Greige teamed with greens and natural earthy tones as a part of the revive trend that showcases new life to old timeless pieces, the relationship we have with nature as well as embracing a more comfortable, carefree approach to life. Greys to use with this style include Dulux Ohai Half, Dawson Falls and Narrow Neck.
"When it comes to soft greys, in 2019 we are seeing them complement beautiful palettes of tranquility. Pastels in greeny greys, lilacs, soft oranges and nudes come together to create a sense of wellness, relaxation and calm within a space. Greys that work perfectly with this trend include Dulux Bleaches Quarter, Warm Granite and Vanilla Quake.
"Deep greys find their way into eclectic elegance, where rich and regal bold hues are softened by paler shades to create a space. We see a marriage of traditional craftmanship of old-world charm, and modern declaration with new world chic, where statement greys highlight the detail elements in furniture, lighting and joinery to add an overall element of sophistication to a room. Try using Dulux Drive Time, Ticking or Domino with this style.
How ever you decide to incorporate grey into your home, you will know for certain it will the ideal and masterful ambiance that you are looking for. What is your favourite shade of grey?