Sensational storage secrets
Making use of every square cm of storage in your family home is not only satisfying, but also helps to avoid the unnecessary clutter in rooms. To have storage areas for your personal mementoes, manchester, knick knacks and even neglected exercise equipment, are a great way to maintain order in your often, chaotic home, knowing where everything is, just in case you may need it one day.
Often, before you know it, you find your usual storage areas are bursting at the seams. You can never have too much storage in your home as it is such a precious commodity!
Henley Homes unravels the not so mysterious ways to create more storage in your home, making it more harmonious and organised.
Bedroom bonanza
The area under your bed could be transformed into a very convenient place to store items which are not used often. Remember that well-intended stretch master you bought from the shopping network? Rather than having it on display, reminding you of its neglect, you can either sell it on Gumtree, or store it under the bed. You never know, you may get the urge to use it one day!
You can also purchase drawers with handy wheels for under the bed. There you can place blankets, spare linen or quilts. This keeps the space neat and tidy.
And, don't forget, considering a handy ottoman at the end of the bed. This can be used for an ideal storage area for bed linen and electric blankets. Not to forget that the ottoman is a handy seating area to put your socks on in the morning!
With Henley Homes, bedroom storage is front of mind. All master suites, including single storey designs such as the Amalfi 33A have an expansive walk in robe. For double the storage luxury, the Aegean 38A features a double Hollywood style dressing room, providing ample storage.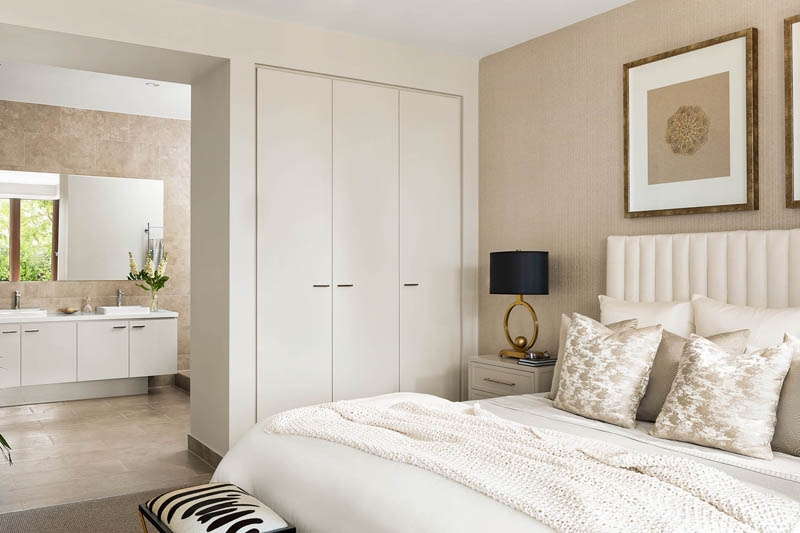 Look up to the ceiling
Adding more shelves in your wardrobe or linen closet to the ceiling, is another way of adding more storage.
That space is ideal for items you may not need all the time such as wet suits, camping gear or electric blankets. You may need a step ladder to reach them but at least they are put away neatly!
You may like to add a variety of shelves in the living area to the ceiling. Perfect for photographs or plants, shelving like this adds another layer of interest and pop into a room.
The Ashbury 30 is a perfect example of storage bounty on offer. From the two walk in linen cupboards on the ground level, the under stair storage, as well as the walk-in robes to all bedrooms and an additional linen cupboard upstairs.
Stairway to storage heaven
You can convert the bottom area of the stairs into a boutique wine cellar, complete with wine chiller. Or more conventionally, this area is ideal for larger items such as boogie boards or picnic chairs.
You can also be quite inventive when it comes to storage and stairs. The small space beneath some closed styled stairs can be used to store books, shoes, photo albums or any other items you can fit in.
Henley ramps up all the storage possibilities especially with stair storage. The Sahara 40, on display at the World of Homes in Wollert, showcases the clever under stair storage, ideal for all life's accumulated treasures!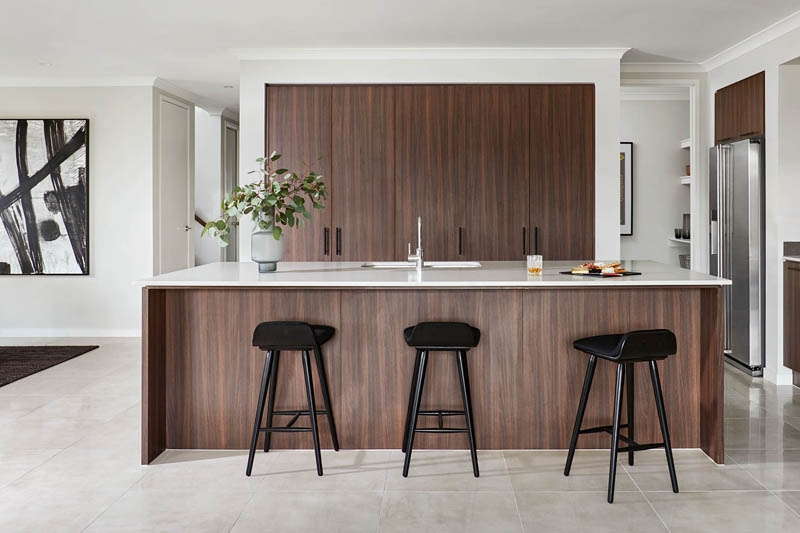 Bespoke modular storage
With open plan living, you can add a level of coziness or intimacy by installing a stand-alone shelf which offers a division in areas but maintaining and airiness to the space. Ideal for books, candles and ornaments, the modular storage does not block out light but is a showpiece with its sleekness.