Ravin' about red bricks
Our latest façade offering, the Bass, has already been a major hit with Victorians, especially seen on the Sahara 40 at our Lara Display Centre located in the Coridale Estate.
Bold, elegant and timeless, the Bass features an Axon cladding on the top floor, with large windows, surrounded with black umbra frames, as well as a gable roof with a sleek triangular look and finishing it off with red brick work on the bottom floor. The façade certain creates an edgy architectural look that makes an impression.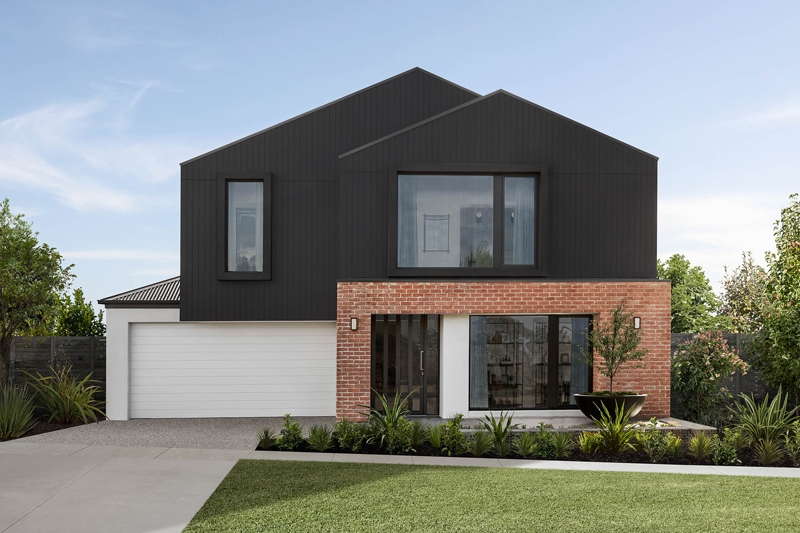 One of the standout features of the Bass façade is the glorious red brick work – the Austral Cultured Sands Opaque Calcite. This brick hue is a celebration of subtle earthy tones and boasts its velvet sand surfaces that is synonymous with nature.
For something so small in isolation, bricks seem very unassuming, perhaps even unimpressive.
But when combined together and joining forces with a mix of other materials and textures, the humble red brick is pivotal in creating a façade with instant curb side appeal.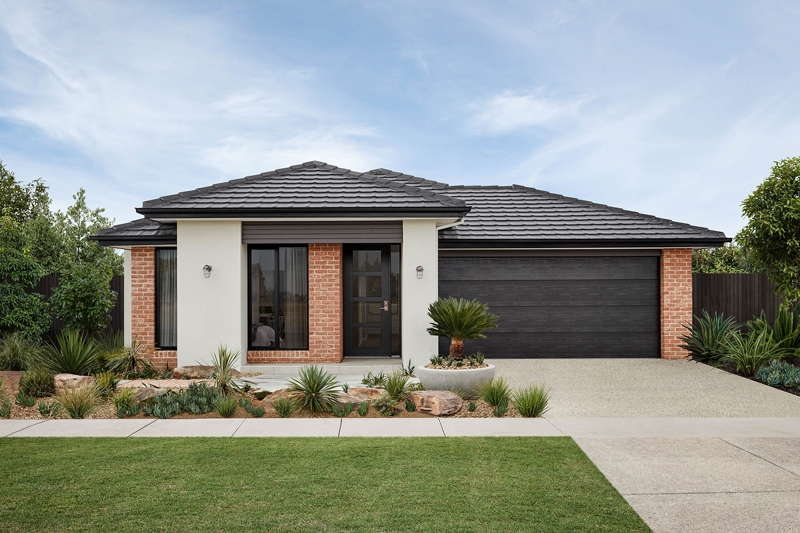 Robust and bold red bricks

Red brickwork is a staple when forming an industrial scheme, with its bold nature it compliments and pairs well with dark strong accents such as the cladding used in the Bass façade.
In our standard range we offer Austral's Retreat and Ruby, two bricks of which can be used to recreate a stunning industrial scheme for your home.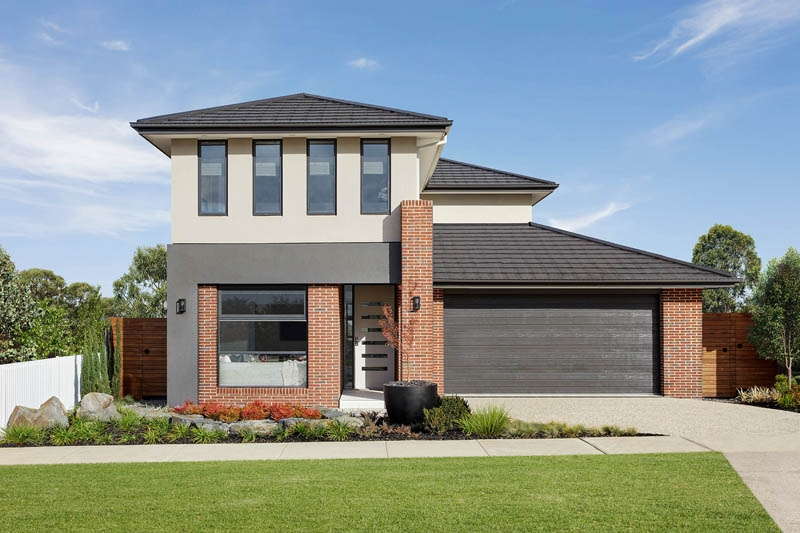 Rebecca Dunn, Henley Design Showroom Team Leader says, "We recommend pairing a red brick with dark accents such as Black Aluminium Window Frames, Colorbond Night Sky for the roof and matching this colour for the garage door as this creates a bold statement and stunning curb appeal for an industrial inspired home."
"A third material such as render can create a beautiful softness to the overall design, in this instance we would recommend Clear Concrete to complete this scheme.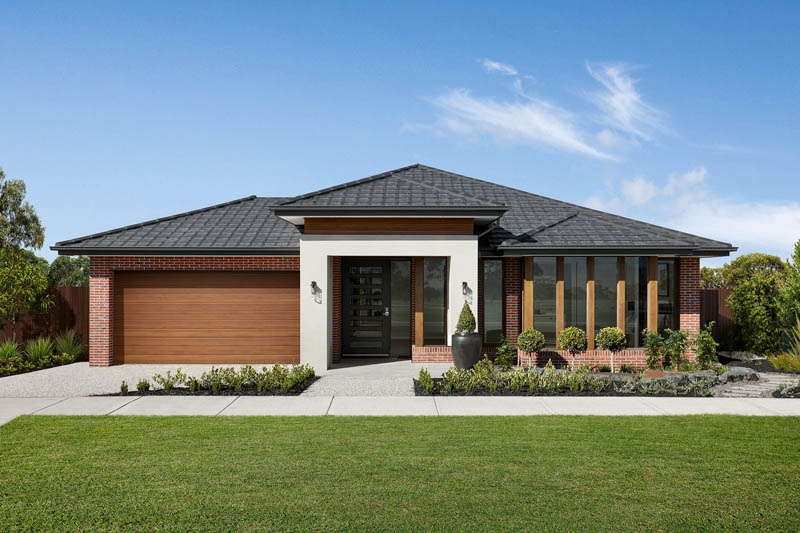 "A great example of this in one our homes would be the Monaco 25A at our World of Homes Berwick. The vibrant, bold bricks mixed with the darker elements from the tiled roof, garage door and windows creates a stunning visual that oozes sophisticated and modern design whilst also incorporating a soft white render ensures the visual harmony of this design."