Payments stages of building a new home & how to finance your first home
Building a home is undoubtedly an exciting time, creating up a home for your family to love and enjoy! At Henley, the construction process can be broken down into a set of straight forward steps to help you prepare and budget for this significant home building experience. Throughout the whole journey, Henley will be with you every step of the way, with transparent communication and honesty shining through.
Michael Edmondson, Waterstone Credit Manager, goes through the payment stages of building a new home and the suite of options available to finance your first home.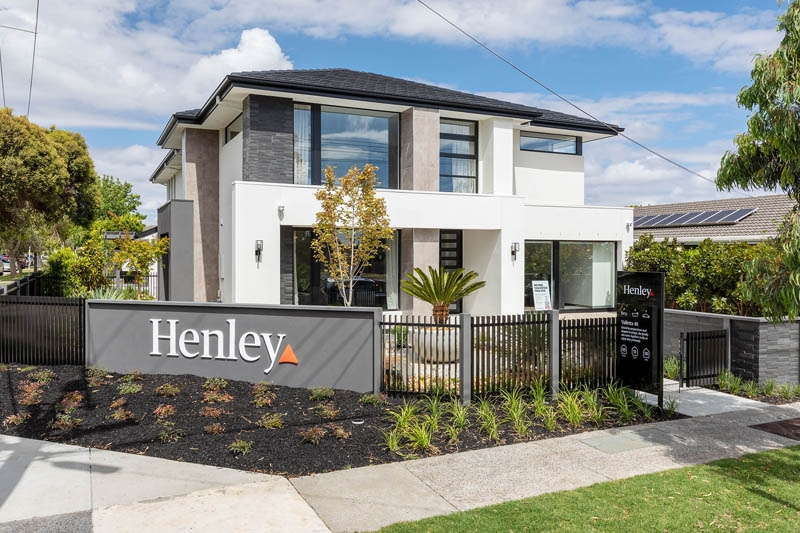 6-stage contract breakdown
According to Michael, there are six payments which are made when you build a home, which correspond to six key milestones in the building process.
Deposit Stage (pre-Construction) - 5%
Base Stage - 10%
Frame Stage - 15%
Lock Up Stage - 35%
Fixing Stage - 25%
Completion Stage - 10%
"It is so important that families know exactly the stages of the building journey and the investment required for each. Planning, transparency and communication are the keys in creating a positive and stress-free process for each family. We know and respect it is a big commitment so we want to make sure that each step of the journey is done with openness and clarity."
Financing your first home
There are a suite of lending options available for Victorians, and are broken down into three tiers:
Major Lenders - NAB (FHLDS Approved), CBA (FHLDS Approved), ANZ, Westpac
Second Tier Lenders - Suncorp, Bankwest, Bank of Melbourne / St George, MacQuarie,
Third Tier Lenders - MyState, BankVic, Auswide, Heritage Bank, ME Bank, Virgin Money, PLANLend
When selecting your preferred lending provider, its important to take the below into account:
Your requirements and objectives (what exactly is it that you are trying to achieve? Home Ownership!)
Features and benefits of the loan (do you need a package loan with an annual fee, credit card and offset account or can you achieve the same result with a more basic loan, with a good low rate that allows extra repayments and redraw if required)
Fees and charges attached to the loan (these might not seem like much but over the life of the loan they can really add up)
Are you happy with a lender that does not have a branch network? (How often do you use the branches? Is this something you can live without?)
The bank and product you start with may not be the one you end with! Refinancing throughout the life of the loan may provide you with interest savings and allow you to pay your loan off sooner. There are no "penalties" or "early payout fees" if you are on a variable rate so don't be afraid to ask your broker the question!
Available grants
Michael has gone through the labyrinth of grant options and has provided a snapshot of what is available for first home buyers.
First Home Owners Grant (FHOG) (for properties with a "dutiable value" of $750,000 or less) is $10,000 if in Metropolitan Melbourne or $20,000 if in Rural Victoria (the Rural FHOG is halving as at 30/06/2021 to $10,000 as per recent State Budget) – Refer following Link
First Home Loan Deposit Scheme is a Federal Government scheme to help First Home Buyers buy an established home up to $600,000 or to buy / build a New Home up to $850,000. The scheme helps eligible buyers who have saved a deposit of 5% of the purchase price avoid Lenders Mortgage Insurance (LMI) by providing the eligible Lender with a Guarantee for the balance of 20%. Refer following

Link
First Home Loan Super Saver Scheme allows you to make voluntary contributions to your super, then withdraw these contributions to put towards your deposit for your First Home – Refer following

Link
Family Home Guarantee Scheme – available to eligible single parents to enable them to buy a property (subject to normal lender serviceability calculations) with a deposit as low as 2%. – Refer following Link
Stamp Duty Concessions for a First Home $0 - $600,000 = $0 Stamp Duty, 600,001 - $750,000 is pro rata.
Family Guarantor Home Loan is where a direct family member guarantees the borrowers Home Loan so the Loan to Valuation Ratio (LVR) is no more than 80%. Again, saving the borrower the cost of LMI.

First Home Buyers need to save a minimum of 5% of the purchase price of the property they are looking at purchasing. Extra funds may be required to complete purchase however genuine savings needs to be minimum 5%. ** there are exceptions to this rule but generally 5% savings is required.

Mortgage broker guidance
A borrowers ability to find a good deal is enhanced by the use of a Mortgage Broker (ie: Waterstone Financial Services / Henley Properties in house broker). A Mortgage Broker will look for a competitive deal across a range of lenders based on a borrowers individual circumstances saving the borrower the hard slog of enquiring through a range of lenders on their own.
The Mortgage Broking Service offered by Waterstone Home Loans is a full service offering and includes the following:
Borrowing capacity / Serviceability calculations
Loan Search
Lodgement of Application for Conditional / Formal Approval
Lodgement of First Home Owners Grant Application
Loan Documentation
Document Certification once signed
Land Loan Settlement
Build Loan Settlement
Progress Payments
Things to remember when buying your First Home
Genuine Savings
Do not over extend yourself (this is your first home)
Always organise a Conditional Approval (to give you confidence when looking for properties)
Ask questions if you are not sure about anything
Always do your research
Seek a competitive product that meets your financial objectives (that may be a product that is not the cheapest but is very competitive)
Ask about what Government Assistance is available
Be content with your final decision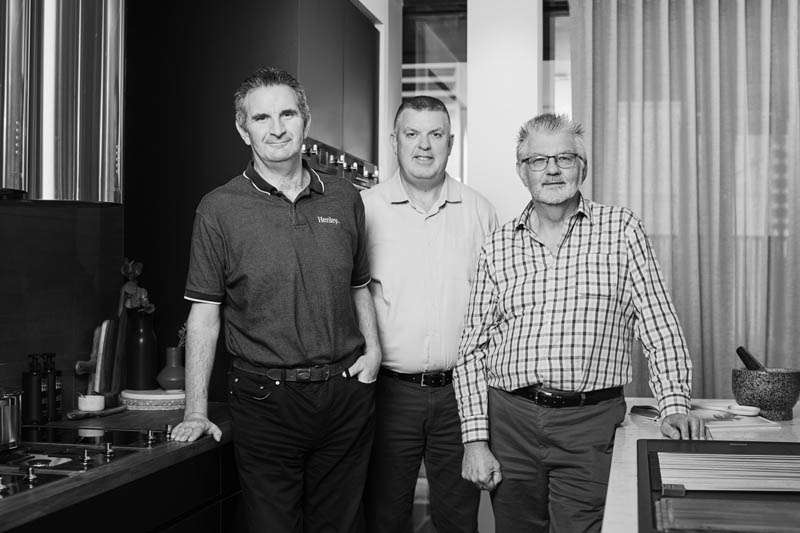 Here to help
With more than 25 years of experience, Waterstone Finance is a professional mortgage brokerage service available exclusively to Henley Property customers.
Waterstone Finance consultants will provide unlimited support every step of the way to ensure you feel confident and fully understand each stage of the finance process.
For more information visit Waterstone Finance
Henley Arch Pty Ltd trading as Waterstone Financial Services is a Credit Representative (Credit Representative No. 400856) of BLSSA Pty Ltd. ACN 117 651 760 (Australian Credit License No. 391237)