How to pick the perfect landscaping for your home
Creating a beautiful and multi-functional landscape for your home is an important investment to make. It not only complements and completes the look and feel of your home, but also creates a sense of uniqueness.
The choices are endless, so where do you begin?
Henley's professional Landscape Architect, Cameron Fordred, shares his tips and tricks on how to perfect your landscape – from planning to execution.
First thing's first
Firstly, you need to determine who your landscape is for. Do you have kids who love to kick the football, will it be a place for you to relax and unwind, or are you wanting an area to grow vegetables?
According to Cameron, once you have determined who the area is for, you can create a 'wish list'.
"This will help you prioritise what are the most important things for you. From this, you can begin to work out your spaces and determining 'zones' for each of the areas you would like to include. This may include positioning your vegetable garden in a sunny spot, locating your BBQ close to your entertaining area, placing your pool so it can take full advantage of the sun or creating a private secluded area in the shade for you to read a book, are all options to consider."
"Just remember there is no right or wrong when planning spaces in your garden it's all about what is going to work best for you and your needs."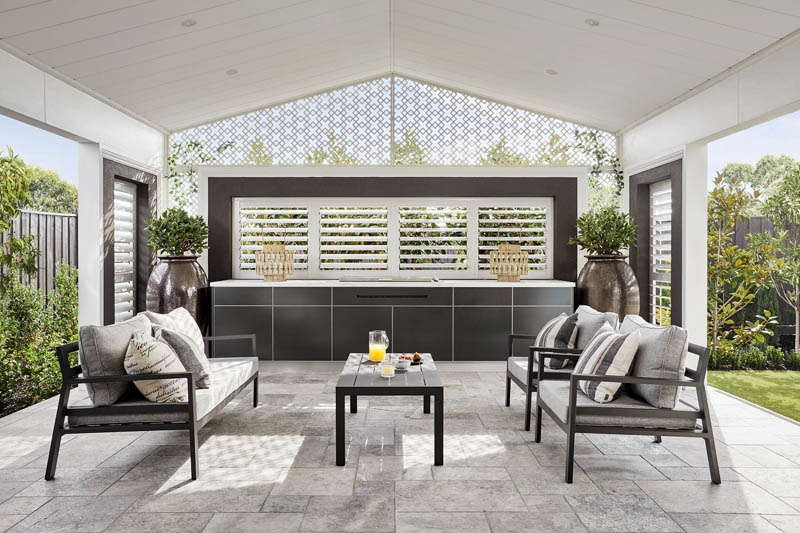 Hiring a professional or DIY?
"When deciding to DIY or hire a professional on your landscape there are a few factors to consider. There is no better feeling than completing your own DIY project and there are many simple projects that can be completed by any green thumb!"
"You may choose to engage a professional contractor to complete the major earthworks, paving and concreting. This is money well spent as they have the skills and machinery to make sure this is completed correctly."
"It's in the finishing touches where you can save money. Spend some time at your local nursery and select the plants that you like are suited to your climate. You can then take these home and plant out your own garden. Finish it off with a layer of mulch to give the plants the best chance of success. Grab a pair of gloves, shovel and start digging."
Which plants to select
When selecting plants for your landscape the best advice can be found at your local nursery. The staff at nurseries have qualifications and lots of experience and this is where you can gain the most valuable information.
"Look for the plants you like and identify if they will suit the location they are going to be placed. You don't want to be planting a large tree alongside your building so selecting the right size and variety of plants is crucial." Cameron adds.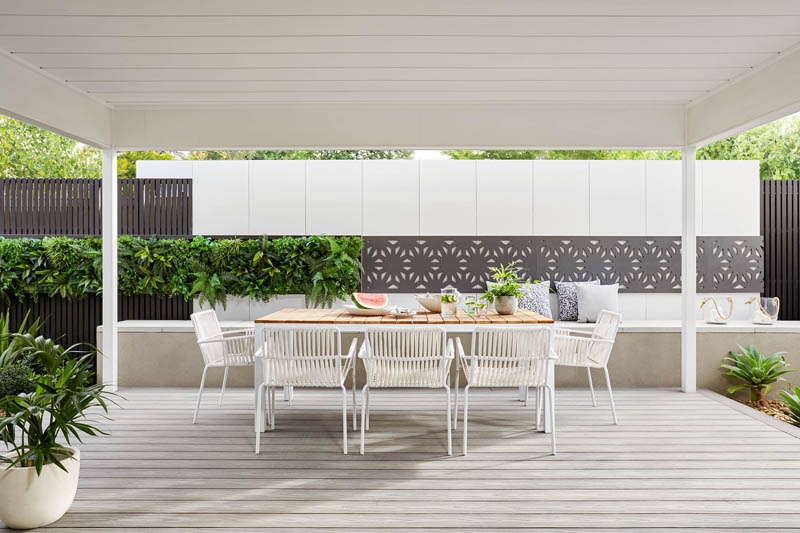 Get inspired
According to Cameron, inspiration can be found everywhere for your landscape both local and abroad. With the ease of social media and the internet we have access to more images than everevery before.
"Try searching something and explore what amazing landscapes have been created. You may find the perfect image or use a few different ideas from various photos to create your own piece of paradise."
"A little closer to home is the ability to view what your neighbors and other homes in your surrounding estate have already completed. See what has worked and what hasn't. Ask your neigbours questions, don't be afraid to ask…'what plant is that?' or 'you have a lovely garden, what has worked for you?'
"Gardening is a universal language and all green thumbs love to have a chat about their gardens."
What's on trend
As we all get busier the time left available to maintain your garden becomes less and less. In today's society, we are trending towards low maintenance landscapes.
"Creative use of architectural plants placed amongst pebble covered gardens with an area of artificial grass for the kids to play are becoming increasingly popular. Low maintenance landscapes like this paired with a fresh modern entertaining area comprising of cozy outdoor heaters, outdoor kitchens fit for a king and pizza ovens large enough to feed the whole family provide the perfect leisure space."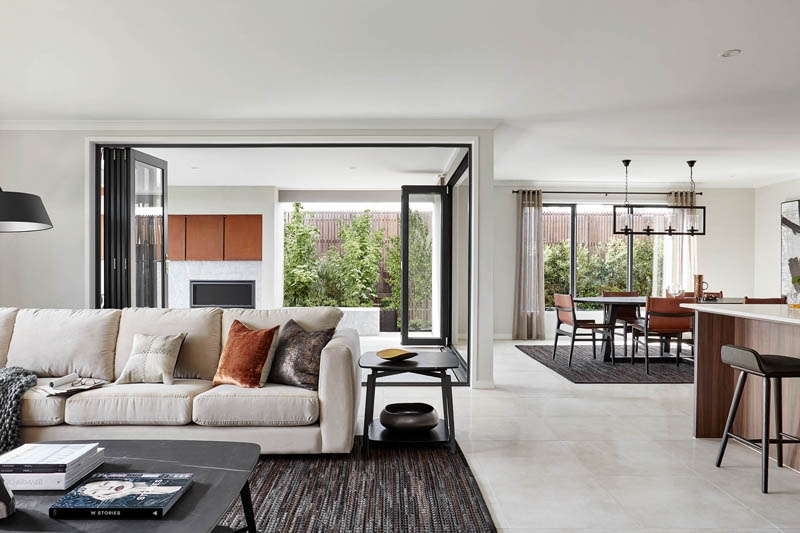 St Claire, the landscaping showstopper
"At St Claire, all our garden designs are created to provide home buyers with an opportunity to look and feel how each of our homes work within the broader landscape. We integrate outdoor living and leisure items to create an inviting environment." Cameron said.
"The Emperor 41 has a luxurious outdoor living area/Alfresco providing ample space for relaxing or entertaining. A state-of-the-art outdoor Kitchen provides everything you need to cook like a chef!
The Ashbury 30 provides the ultimate outdoor living space. A generous decking steps down onto a paved entertaining area with an integrated outdoor bench and wood burning fireplace. The pièce de résistance for this space is an artificial surfaced basketball court.
The Palace 41 shines at St Claire with a stunning Bali hut theme. This includes boardwalk decks, a water feature and oversized planting bowls with advanced planting. The Balinese hut is set amongst a range of massed palm trees and colourful foliage.
"The design inspiration was to recreate memories of travel to tropical locations. The raised boardwalk decks lead through the exotic and private garden which is divided into various 'garden rooms'. These 'rooms' are designed to provide entertaining, eating and relaxing areas within the garden." Cameron added.
And don't forget…
Love it or hate it, everyone has an opinion on artificial grass for your garden. Incorporating artificial grass can be great. If you are wanting a low maintenance option or have an area where nothing will grow this can be a great choice. It also stays green all year long! However, there is no better feeling than sitting back after you have mowed your real grass and admiring a freshly cut lawn! Choose the option that best suits you.