How to create the ideal home theatre sanctuary
A theatre room in your family home is the ideal indulgence for you and your family to escape to, especially after a busy week. Whether it is switching off to a must-see movie or a massive NETFLIX binge, the Theatre room can be the ultimate sanctuary and getaway.
To help maximise the authentic theatre experience, Henley Design Manager, Vicki Gillingham shares her tips and tricks in transforming a disused room into the most sought after in the home. The Theatre room is the perfect place for you to enjoy your favourite flicks time and time again in creature comfort and without leaving your home.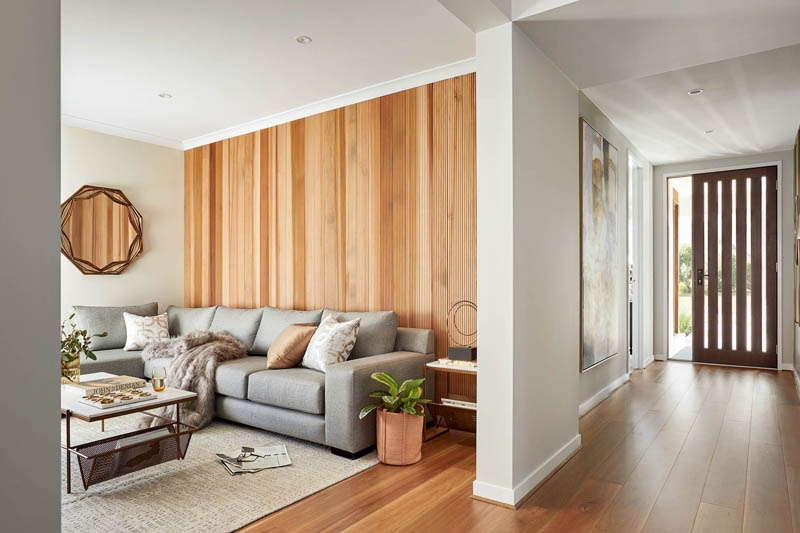 Prepare the space
What is a theatre room without a king-size TV or screen and sounds system which will accommodate your biggest movie blockbuster needs?
Whether it is High Definition or a large quality screen and projector, with great speakers to magnify the sound, it is all about authentic theatre experience from start to end.
Vicki says,"I believe projectors are an easy way to instantly create the home cinema experience in your home, it would also not be a complete cinema experience without a Surround Sound system, I would recommend going with a Premium 5.1 speaker system. There is always room to upgrade to even more speakers if you see fit, however I would always go for quality over quantity when picking a speaker system."
Also, nothing says a Theatre room more than by having the comfiest couches possible to enjoy your next cinema experience. Experience gold class every night with individual oversized theatre recliners with their own cup holder or a super comfortable lounge for all the family to enjoy, the Theatre room should be a space where you can unwind and relax in style.
You will find that the best acoustics in a theatre room occurs when there is carpet on the floor. Wood or laminate flooring tends vibrate the sound, making the theatre experience less enjoyable. If you don't have carpet, consider a large rug. All the senses in the theatre room needs to be amplified!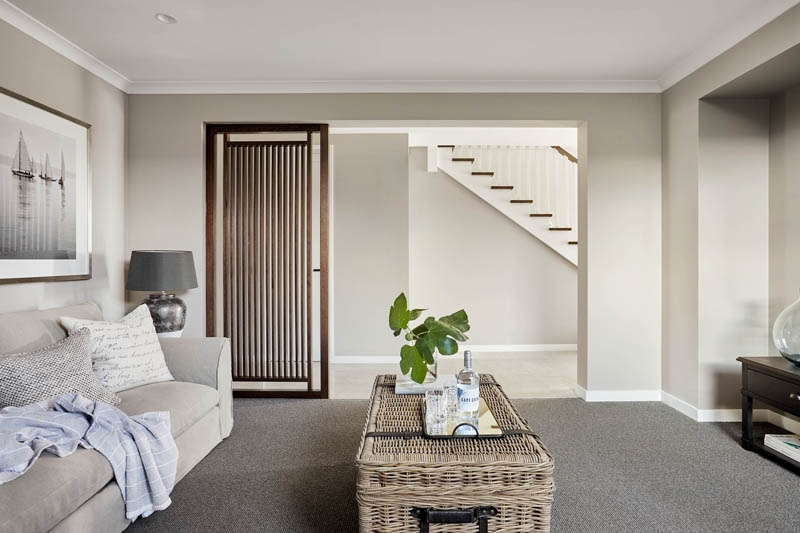 Now for those added extras
Installing blockout blinds or wall to wall curtains are a must to enhance your theatre experience. Movie night can only feel like a bona fide screening in darkness.
"Adequate lighting creates a significant difference in Theatre rooms, I would consider adding downlights or recessed strip lighting in bulkheads, as well as a modern Wall Sconce, as all these lights would not be protruding within your line of sight. Dimmers are also recommended to allow you to create ambient lighting." Vicki added.
"When selecting paint, I recommend clients chose dark and moody colour tones as this will emphasise focus on the screen. Paint colours such as Dulux Domino, or Malay Grey are great dark paint choices that are not quite "black". Alternatively, lighter greys such as Dulux Flooded Gum or Timeless Grey would still create a similar affect if you are not game to paint your walls so dark.
"It is also important to ensure you have adequate storage, investing in a custom-built recessed cabinet to conceal all of your equipment, DVDs and remotes will keep your Home Theatre both practical and clutter free."
And to top it all off, think about investing in a small bar fridge to stock up on drinks as well as a snack area for easily accessible popcorn and other treats. Your choc top is only a few steps away!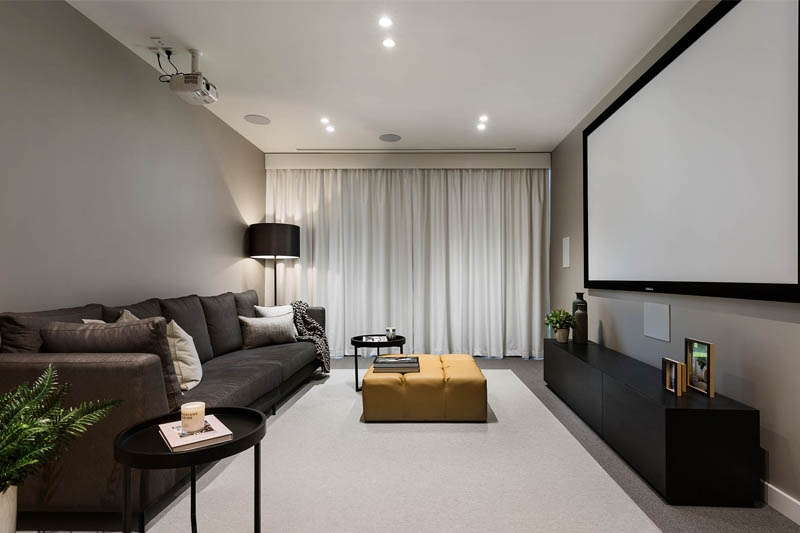 Time To watch
With all these features organised, the only next conundrum is how to decide what to watch? The choices are endless!
What makes your Theatre room your favourite room in your home?