How to create a wow-factor colour scheme for your home on a budget
To be on trend and stylish with your home's colour scheme doesn't mean you need to break the bank and burn a hole in your back pocket. There are bountiful, budget-conscious options available for you to be creative and playful when it comes to mixing up your colour choices for your home, especially as seasons change.
Heidi Schwieters, Henley Design's Senior Interior Design Consultant shares her extensive knowledge and has done lots of the legwork if you decide your home needs a colour spruce up that is budget friendly.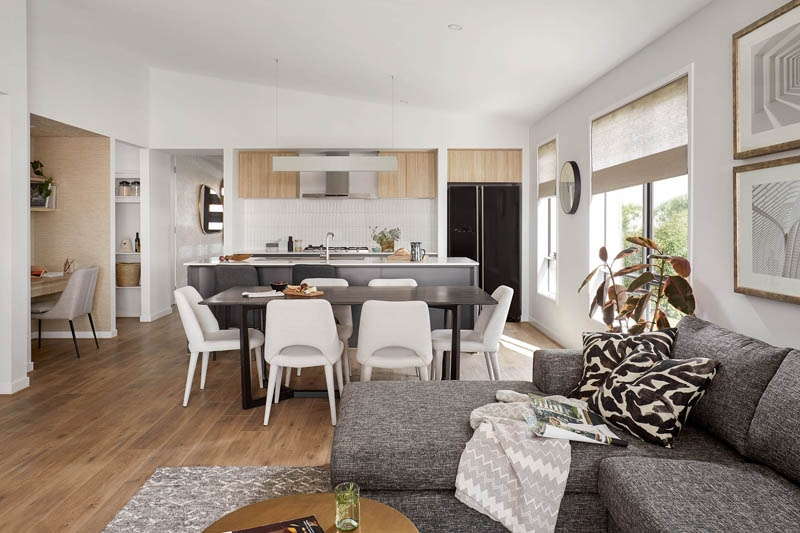 Where to get the inspo?
"All of our interior designers here at Henley love and explore Pinterest on a daily basis. Inspiration can come from one small element in a photo or the vision of the room as a whole. There is a huge amount of inspiration and resources at your fingertips here," Heidi says.
"We also get endless ideas of DIY projects and design inspiration from Instagram, magazines (remember those!) and what we observe around us."
Contemplating the Wow-factor
According to Heidi, while there can never be a 'one size fits all' approach, it's all about personality and tastes.
"Ask yourself, what resonates with you and what gives you happiness in spaces that you see? Is it bold or subtle use of colour or something very neutral? Do you love patterns and textures, or simplicity? Is there an interiors theme you tend to lean towards such as Hamptons, Coastal, Contemporary, Modern Boho or Scandinavian to name a few.
The benefit of Pinterest is being able to search room inspiration and interior design elements in any way you want, save (or pin!) these inspirational photos to folders. Sure enough, after a while your personal preferences start to become quite clear. If you're wanting another approach, there are endless resources and interiors blogs online with advice on the latest trends. Then failing all of that, just go the safe, classic and neutral direction, using a base scheme of whites and neutrals then use small pops of colour as an accent. These pops of colour be it adventurous or restrained can then be interchangeable at any time."
Cheap and cheerful
"Decors such as cushions, throws, small decorative items, flowers or prints are fabulous ways to spark up a room. Use colours or textures to layer with tones and finishes to add interest, depth and dimension to a space. If you're venturing into the DIY realm, visit our Henley Instagram for some little inexpensive home décor projects we have discovered." Heidi adds.
"Kmart, Target and Spotlight have seen the value in offering low-cost interior décor options for customers and have certainly stepped up their ranges offering very affordable and on trend pieces. Some mid-range online stores such as Temple and Webster and April and Oak also offer a huge range and regular sales which are great to scroll through.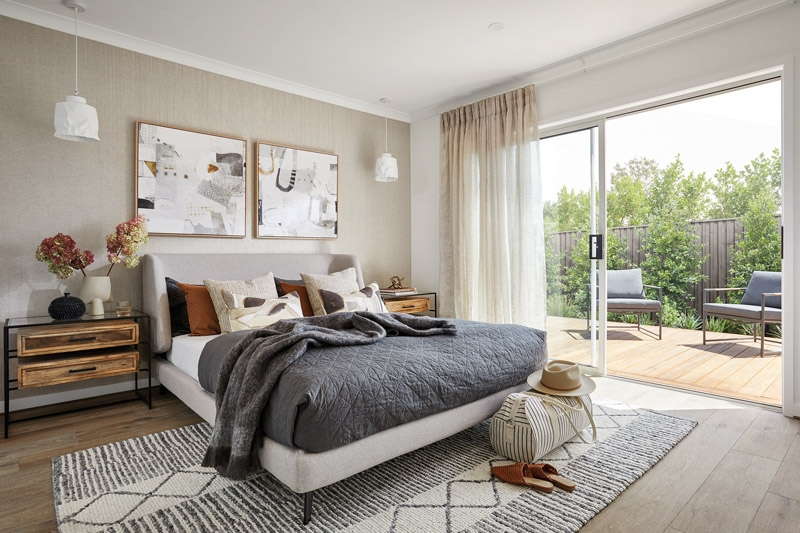 Personal touches
Heidi says, "Personally, artwork as a wow piece is a must for me. I only pick pieces that 'speak to me' and something that gives me joy every time I look at it. I then use colours picked up from those pieces to inspire my decisions of the other décor items surrounding the space. If the art or photos happens to be more monochrome, I would recommend leaning towards adding small splashes of colour using either on trend colours or colours that just reflect your personal tastes. If more inclined, you can be more bold in your approach to DIY projects and work a couple of key statement pieces of furniture or larger décor items instead."
What are your budget-friendly fan favourites?