Hosting Father's Day at home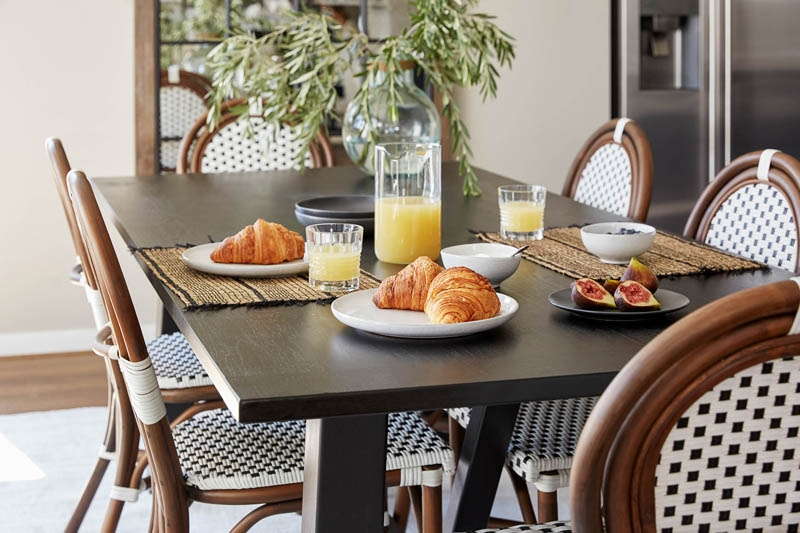 There's no doubt Father's Day might look and feel very different this year, but there's still good reason to celebrate the occasion, whether you are with loved ones, or missing them, or just want to have a fun day at home!
Here's five super simple activities and ideas to help you mark Sunday 6 September this year!
Play time
Get the kids involved, or create the area before the day starts, by building some forts, bunkers or camps (using sheets, table clothes and cushions!) and let everyone choice their base! Use a scavenger hunt list or scatter a single item (like pegs…or whatever you have available) and make it a game – each base has to collect as many as they can in the set time. This is sure to kick start the giggles on a Sunday morning! All the better if you have Nerf gear or or X-shots – you'll surprise everyone with the camp, ready for a laughter-filled start to the day!
Eating time
Don't pine for your favourite restaurants or usual eateries – create a lasting memory with an "all you can eat" barbeque ribs and wings session… This sweet barbeque sauce recipe (great for ribs and wings!) gets 4.6 stars with over 581 reviews – so it might be worth making y our own, or try this Memphis Dry Rub from The Apline Sauce Co. made right here in Victoria….Or jump on menulog, Uber Eats or call ahead and order your fav meal for deliver!
Gift time
It might be the year of the voucher - if you want to give an experience gift to enjoy later in the year, check out RedBallon, Airbnb experiences, or find an Adrenalin experience for when we bust out of lockdown (they're valid for 5 years!).
Tech time
This can mean so many things! For a super fun tech experience in your own home, consider downloading a new game that you haven't played before. From Mario Kart to Dunkers, to Words With Friends, TechRadar also has a list of easy to use multi-player games on smart phones, or using a single device. Super Stickman Golf 3 and Golf Clash are multiplayer golf games that also get excellent reviews!
Laughing time
With over 298,000,000 views, check out this video on YouTube or maybe watch some of the Dude Perfect series, with their trick shots and OverTime sessions, you're sure to have a good quality family laugh!
Most importantly, enjoy your day, your way. Extra cuddles if you can, family video chats or text messages, share some photos and – check in with those you love, and those who love you.
It might look and feel different this year, but it doesn't mean there's any less love to share around with our most loved.
Our team share how they are spending this special Sunday!
Henley Design Manager Vicki Gillingham:
"Our Father's Day will consist of hubby getting a sleep in, followed by a few specially selected heartfelt pressies and his all-time fav of smoked salmon bagels with a coffee in bed prepared with love by Master 7 and Master 1. We will then zoom in to wish my dad (aka Didi) up in the Sunshine Coast and father in law (aka Pop) in New Zealand.
The afternoon will be spent in front of the TV watching the footy, with the battle of mums team vs dads team…go Saints!!
And after a yummy Sunday roast we'll finish the day off by enjoying a whiskey tasting master class courtesy of Whiskey Loot, which is a part of a 3-month subscription and one of hubby's Father's Day pressies. I might just stick to my bubbles though.
Marketing Coordinator Frances Tsimiklis:
"What I'm getting my dad, I sort of want to redirect the delivery to me…….the cookies are personalised to what he calls himself and all the ridiculous "dad" phrases he has."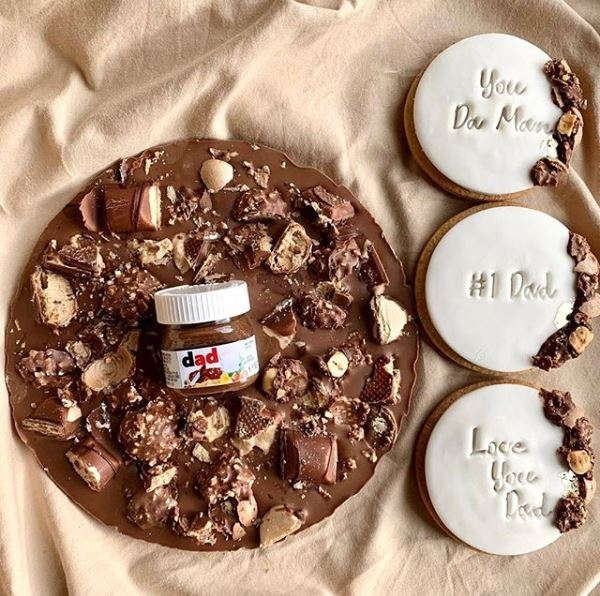 https://www.instagram.com/xo_inspired_creations/