Home For FightMND, a joyous and heartfelt launch
Despite the bitter cold weather, the launch of Henley's latest charity home, Home For FightMND was filled with the warmest of greetings and an abundance of community spirit.
Henley, with 200 local trades and suppliers, has joined forces with Brown Property Group to build the 69th Henley charity house at zero cost, to be auctioned off, with all proceeds going to the fight against Motor Neurone Disease (MND).
AFL great takes centre stage
FightMND Co-Founder, Neale Daniher greeted guests with his usual wit and humour to officially thank Henley, Brown Property Group and the suite of trades and suppliers for their generosity and support.
"The entire team at FightMND is continually humbled by the overwhelming support and generosity of organisations such as Henley, Brown Property Group and the extensive group of suppliers and tradespeople. The home being sold is absolutely stunning and we are honored to be involved in this wonderful initiative and offer our heartfelt thanks to all involved in building and selling the magnificent home." Neale said.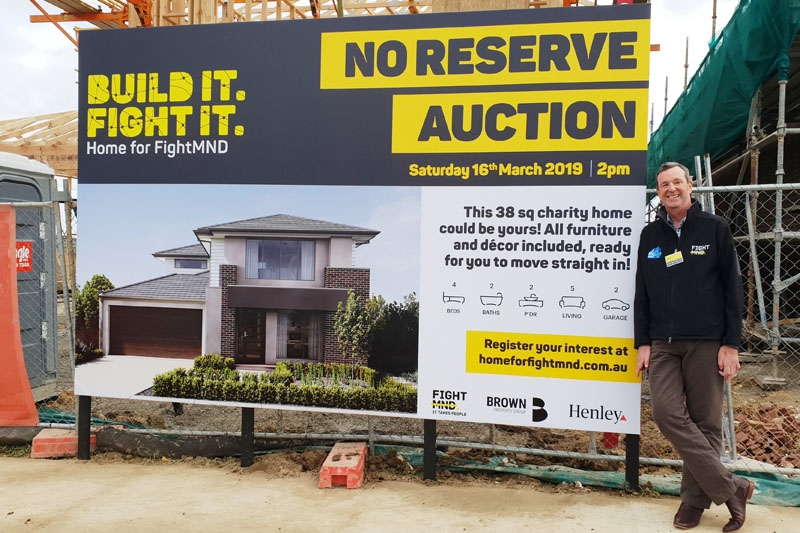 The other star of the show
The Home For FightMND is the stunning Emperor, a 38-square double-storey Henley home, built in Brown Property Group's master-planned Meridian community in Clyde North. Boasting four spacious bedroooms and five living areas, the Emperor will be auctioned off, complete with furniture generously donated by Guests Furniture, on Saturday 16th March 2019.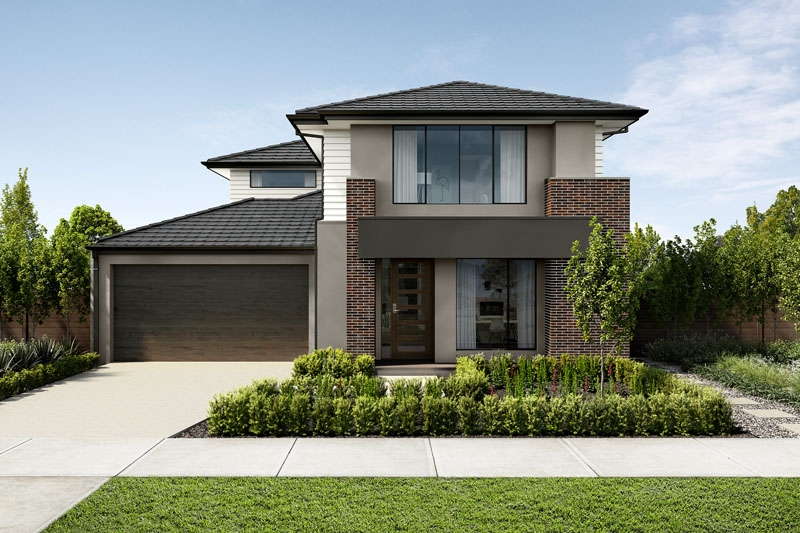 Artists impression of the Home For FightMND
Media aplenty
There was suite of media covering the event, including Seven News and Nine News, as well as the Herald Sun. Greg Papanikolaou, Henley Site Supervisor of the FightMND charity home and whose father-in-law passed away from MND, was interviewed by the networks on the build and was filmed walking through the design with Neale. For the Herald Sun shoot, five tradies, each donning the Freeze MND beanie, were all smiles posing with the AFL great.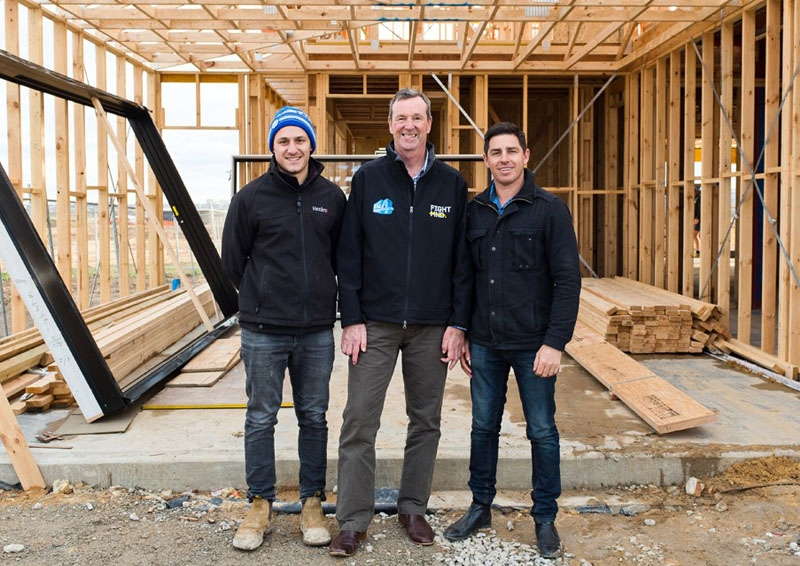 Henley's Greg Papanikolaou and Ben Sayers with Neale Daniher
Keeping up with the build
To keep up with this amazing build, head to www.homeforfightmnd.com.au for the latest news. And remember to mark March 2nd 2019, on your calendar for the opportunity to bid for not only a stunning family home, but also knowing that every dollar from your successful bid, will all go to FightMND.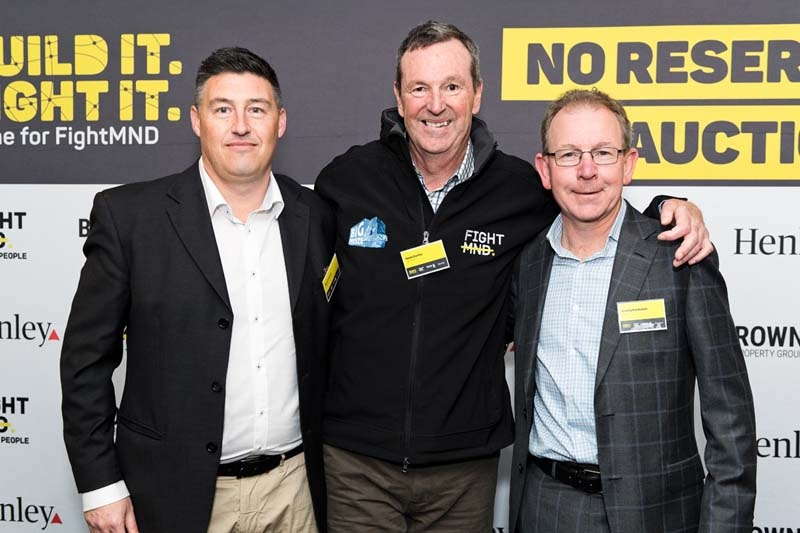 Ryan Pritchard from Brown Property Group, Neale Daniher and Antony Blackshaw from Henley