Family Photographs
Start getting creative in transforming your favourite family photographs into works of art. From the sleek and simple, to the elaborate and inventive, displaying your family photographs in your home can be a fun and imaginative way to celebrate joyful family memories.
Henley's Colour and Electrical Consultant, Cassandra Lynch, shares her tips and tricks on how to get creative with your family snaps.
Seeing eye to eye
Cassandra say, "Make sure your photos are sitting at eye level on the wall to ensure they are clear and easy to view."
"Collages can be really creative – even grouping different sized photos with eclectic frames together provides visual interest in addition to the photos themselves."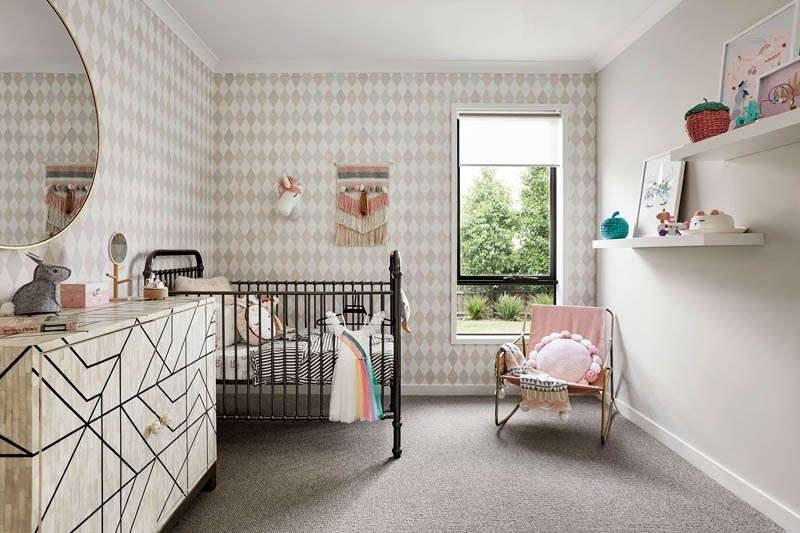 A room with a view
There are no hard and fast rules on where family photographs should be placed, however Cassandra has some recommendations which will optimise where the pictures can be noticed!
"Living areas are a perfect area to display your family photos. You want to be able to showcase your fondest memories where you will be most of the time. Also it is a great conversation starter with any guests that come over!"

"Another great area would be along an entry hallway leading into your house. You could display them in a collage with thin frames along with other abstract images and create a little art gallery as a focal point when entering the house."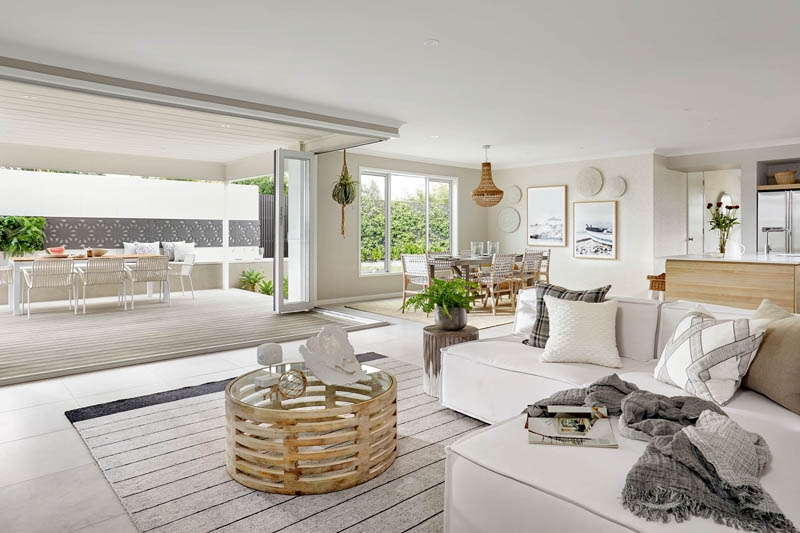 Colour or B&W?
"Black and white photos tend to be more emotive and can really emphasise a pivotal event. Consider opting for black and white images, when pairing them with bold or intricate frames," Cassandra adds.
"If you are wanting to create more of an art gallery effect, black and white images can be really effective.
"Colour images are great for kids' bedrooms where you want to have the area fun and bright!"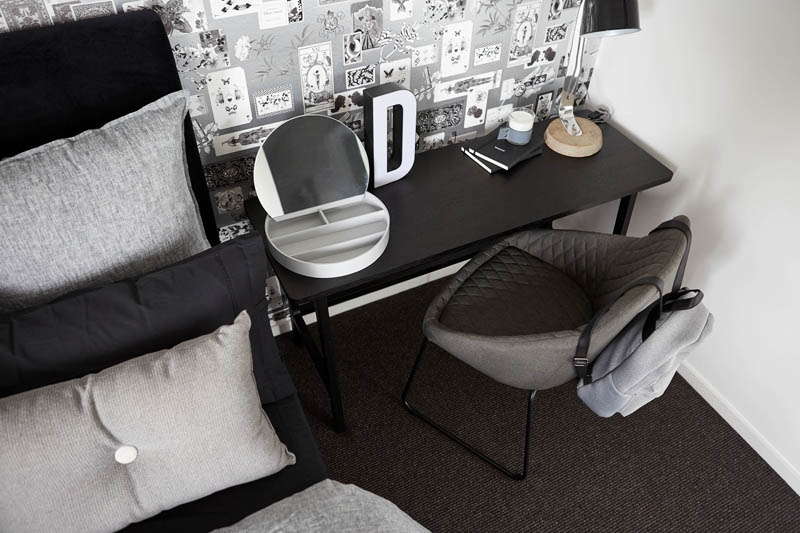 Frame it up
Thin frames are really popular at the moment! Consider opting for a light timber frame if you want more of a coastal or casual feel to your home. These can also really complement coloured photographs.

"To choose the perfect frame for each room, consider your furniture pieces. If, in a bedroom, for example, and you have a light-coloured oak bedhead, consider adding a thin black frame for your photographs. Then tie the black frame in with soft furnishings such a throw, accent cushion or even complement it with a black metal industrial lamp."

Getting creative
Cassandra says, "Hanging photos on a stringline with pegs or clips adds whimsy to a display. This looks really effective in older houses or can add extra detail to a plain wall."
"Pin boards are great if you are constantly updating your display, as you avoid nails in walls. I would only recommend these in more of an office, study or kids' room."
"Personally, I love the look where you have a console table in an entry hallway for example – leaning one large A1 image (poster or print) against the wall on the table, with a smaller photograph in a thinner frame next to it. This is a really subtle yet effective way of bringing some of your favourite memories into your home. Add greenery and a couple of books on the table and you're good to go!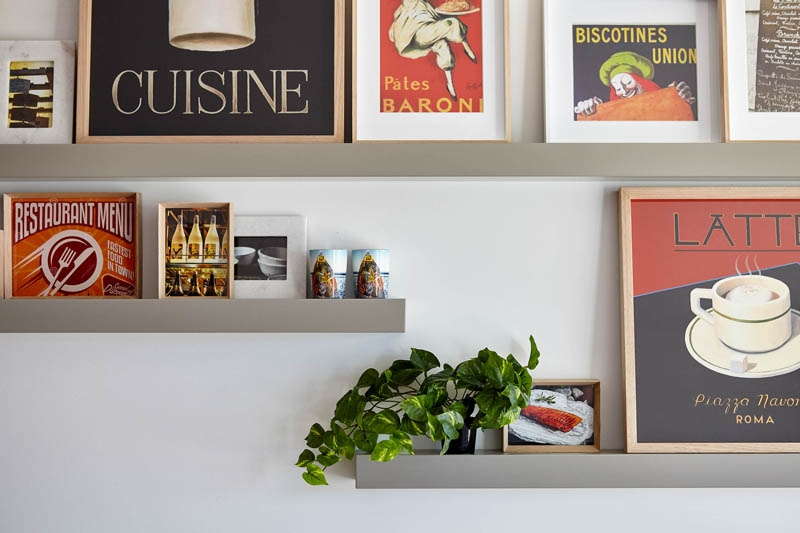 Mistakes to avoid
"The main thing to do before buying frames for your photographs, is to put together a mood board for each room. Have a look at the colours in the specific photo you want to display, then bring in those colours with soft furnishings and other artwork to complement the image," Cass says.
"The biggest mistake people make, is just putting a random photo in a random frame and trying to make it work anywhere. Consider the size of the photo, get it enlarged to make it more of a feature or tie it in with other artwork. To make the photo a bit more timeless, get it printed with a satin or matt finish.

"Don't buy those frames where you can put three or more photos together. They do not look good on any wall. Frame all images separately – and only choose the best photos that, as Marie Kondo says – 'Spark Joy!'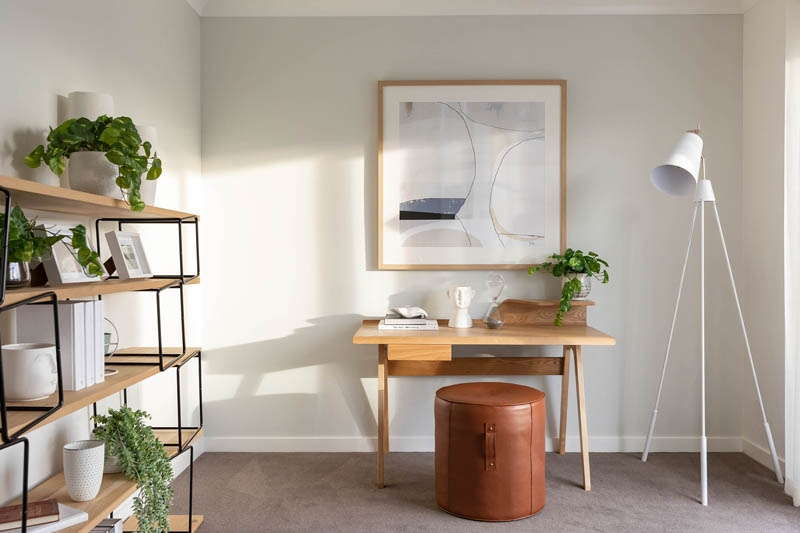 How do you display your family photographs?