Embrace the declutter look and keep your interior style personality
When it comes to styling your home, the rule of thumb seems to be 'less is more', especially if you want to avoid unnecessary clutter.
While interiors trends come and go, it is important to stay true to your own personal choices to create a home that reflects you rather than following the latest styles locally and internationally.
Henley Colour and Design Consultant, Abbie O'Connor, shares her tips on how to avoid over styling, but maintain a true sense of personality and space.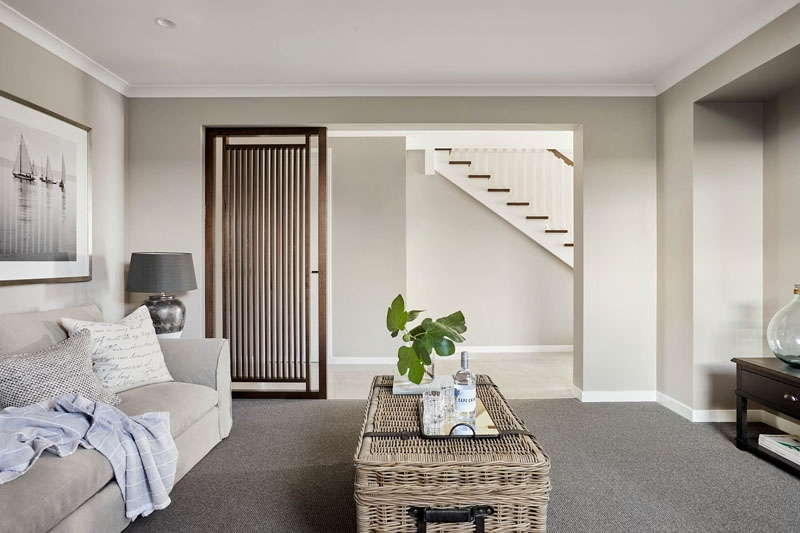 Dodge the over styling bullet
To maintain the look and style of your home without cluttering your home, Abbie has three simple tips to follow.
"Consider buying items that can be multipurpose. For example, a pretty shell or bowl decoration can double up as the ideal storage solution for your remote control and every day bits and pieces."
"Woven storage baskets, which are inexpensive and pretty, are perfect to store everyday items such as blankets and toys."
"Leave the linen for each bedroom in the top of the wardrobe of that room rather than having all heap of different sheets left in the linen cupboard."
Creating space in smaller homes
If you have a smaller home, it does not mean you cannot create a sense of space and opulence.
Abbie recommends playing with proportion. "Having an oversized rug in a room which has all your furniture and pieces on the rug gives a border to a space which makes it feel larger."
"Consider pairing larger sofas with smaller coffee tables which give the illusion of space by larger walk ways around the furniture. Also, to fill an empty space, choose a cluster of greenery or hanging plants rather than a big bulky side board or piece of furniture.
Abbie also suggests keeping furniture airy and off the floor. "Opt for a side table with a draw and open space underneath so that you can hide storage baskets underneath it. And mirrors always does the trick in creating a sense of space."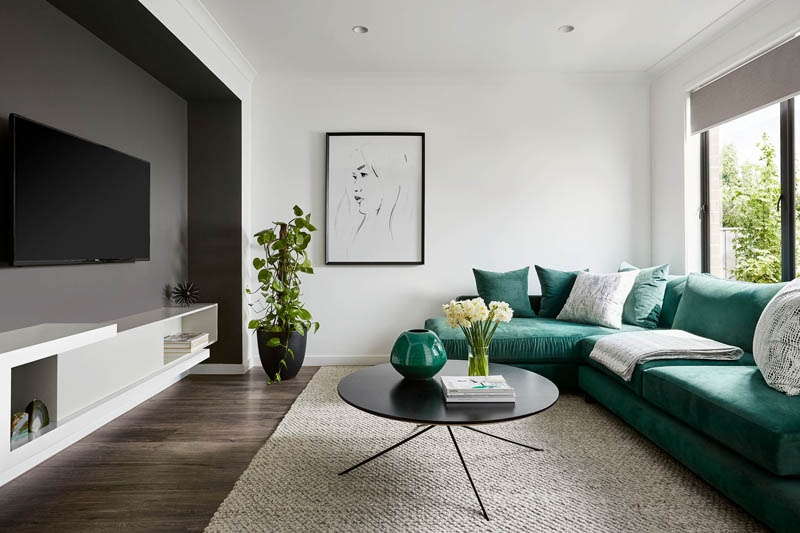 Showing restraint
Abbie recommends to only display items that you love or mean something to you. "Don't buy something because it's 'on trend'. Make sure you know it has a place in your home. Often, these are items you already own, such as an art deco piece you got a flea market on your overseas holiday or a favourite family snap that can be framed and adorning the living room wall."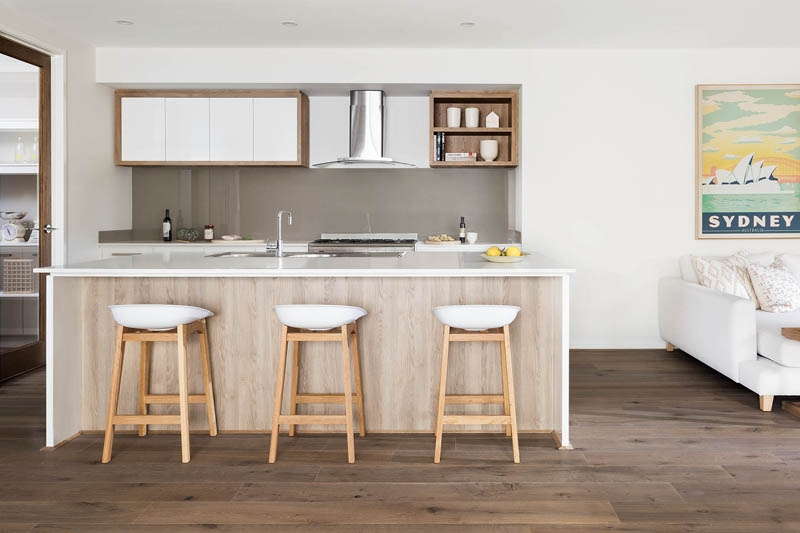 Marie Kondo craze
There are a lot of decluttering principles from decluttering guru, Marie Kondo which are very handy, but it is important to take points that can be introduced to your lifestyle and not create a too clinical approach to your home. "Whilst its great to get rid of items that you do use to create a clear and organised life, being sentimental and keeping pieces which, you may want to showcase later, is also important. That is why good storage is king."