Design features to elevate a living area
Aptly named the living area, these are the spaces which were created for family and friends to come together, anytime of the day. This trifecta of spaces in the living area – the kitchen, dining and living room are the focal points of a family home, so it is little wonder why specific design features are incorporated to amplify its liveability level.
Henley Design's very own, Brigitte Gantonas, unpacks the design features which elevate a living area from the extraordinary to the phenomenal and why Henley, with its Collection and Reserve ranges, includes these features as standard.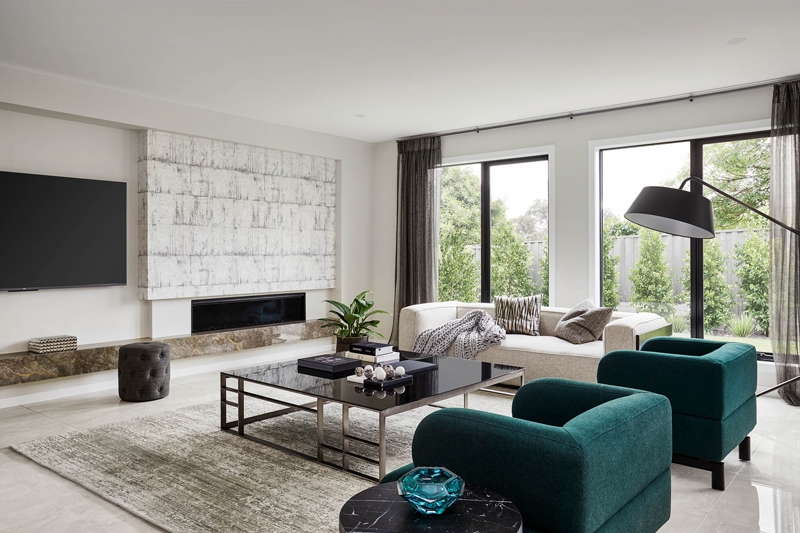 High ceiling heaven
A living room is elevated to another level with high ceilings. There is an instant feeling of opulence and space which high ceiling creates, giving the room an air of sophistication and polish.
In Henley's Collection range, the standard ceiling heights is 2570mm for single storey and the ground floor of a double story, and 2450mm for the first floor of double storey designs. Whereas Henley's Reserve range includes 2570mm to both ground floor and first floor. Winning!
With high ceilings, you have then creative licence to indulge in bigger pieces of art or a statement mirror – go on, you have the room for it!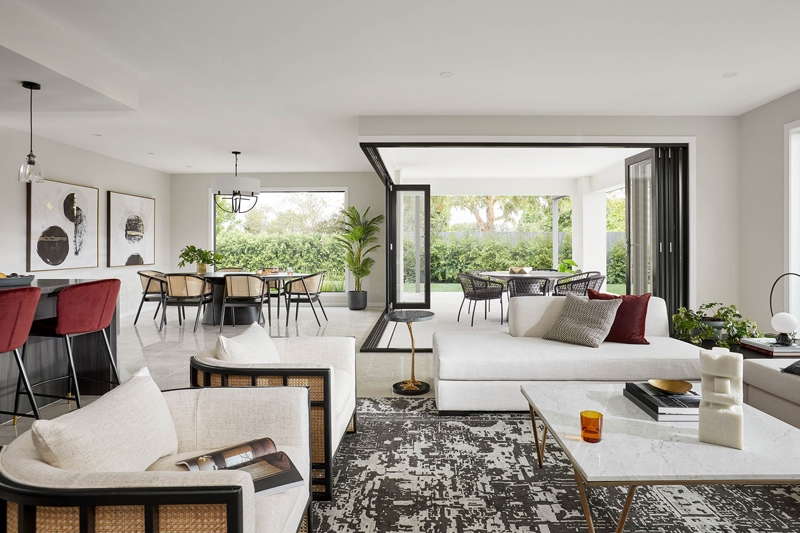 Dazzling with glass doors in the reserve range
While a door usually closes a space and makes it cosier, having a glass door does the complete opposite. With glass doors in the living area, you have the convenience in shutting the space from noise and for those seeking privacy, but at the same time, you are maintaining that sense of airiness and openness which an open plan living space celebrates. It is the best of both worlds!
Glass doors exude sophistication and classic appeal, allowing you to take a sneak peak on what lies ahead in the other rooms, offering space and light.
Upon entering a room, increased door heights can also create a beautiful, grand and luxurious feel. There is something very impressive about walking into a room with taller 2340mm high doors, especially when a client adds increased ceiling heights. Heaven!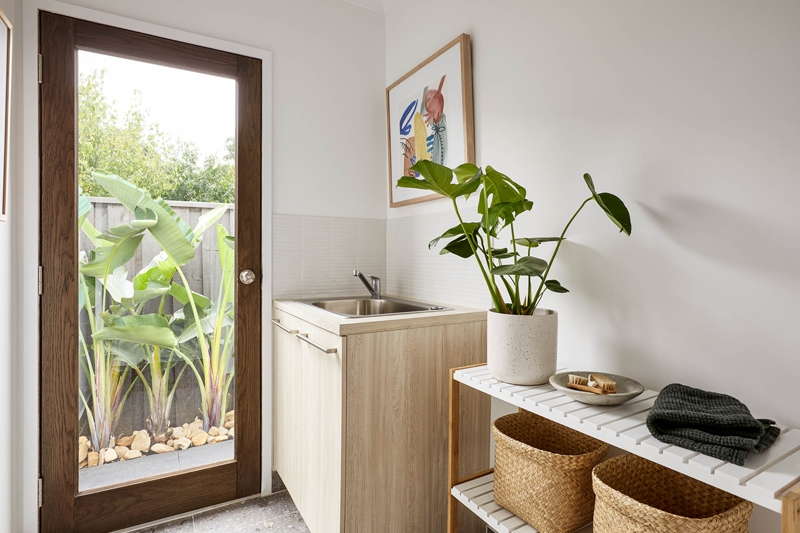 Game set and match with square set cornices
With square set cornices, the look is one of a modern and minimalist style. It is simply perfection in the plaster work, creating a head-turning feature every time you enter the room.
The end result is a look which is polished and creates a clean, contemporary feel in your space.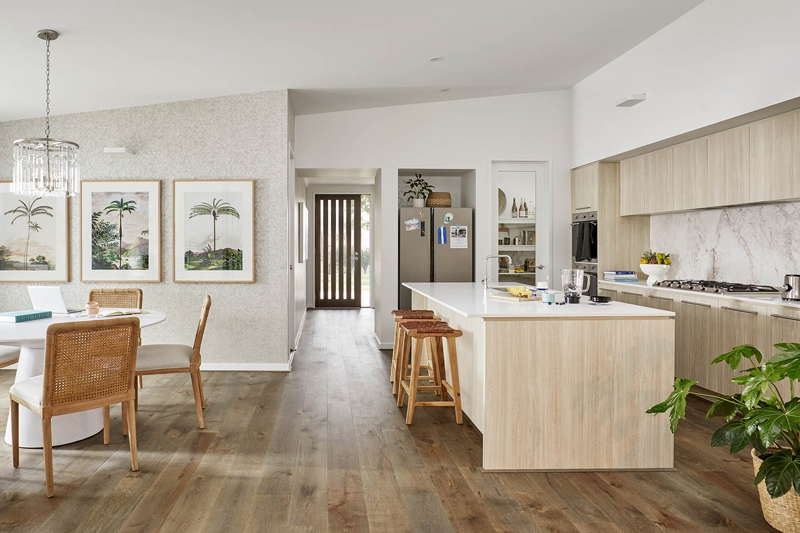 SMEG appliances
SMEG, one of the world's leading and trusted appliance brands, is a standard kitchen inclusion in all Collection and Reserve homes.
And there is good reason why.
The entire SMEG range oozes style and sophistication. From cooking a Sunday family roast, whipping up school lunches to creating a multi course feast for friends, SMEG will help make the cooking process simmer perfectly to success.
Thicker benchtops on offer
Caesarstone benches are standard in all Collection and Reserve homes. The most common thickness is 20mm as this is included as standard throughout Collection range, while 40mm is included throughout all areas of the home for Reserve range, a favourite for those wanting a more luxurious and opulent finish.
With a 40mm benchtop in the kitchen, your eye is immediately drawn to its presence. It can really add a statement and brings that 'wow' factor every homeowner desires. Guaranteed, the benchtop will continually be getting a daily workout – breakfast, lunch, dinner and supper – all year round!
Caesarstone™ benchtops with Henley's Collection and Reserve homes also feature a choice of 15+ standard Caesarstone™ category one benchtops.