Colour & Design trends 2020
Colour and Design Trends Palette for 2020
Launching into a new decade is a great opportunity to celebrate the suite of colour and design trends that are heading our way over the next 12 months. From the subtle and subdued to the dynamic and fierce, colour and design trends are as personal as they are beautiful to you and your family.
Henley got the lowdown from Henley Design's Colour Design Consultant, Cassandra Lynch, who shared her insights on what is hot on trend in colours and designs in 2020.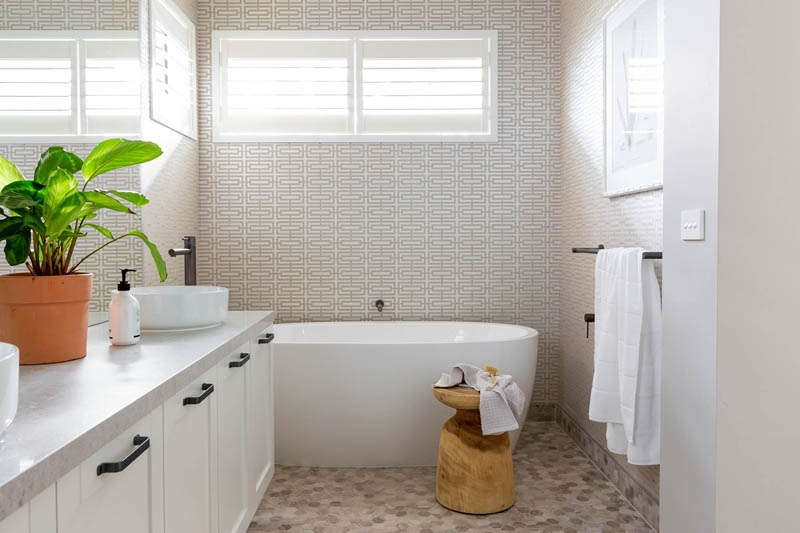 Designing for wellbeing
The main trend for 2020 will be getting back to nature with environmentally sustainable designs. Everyone is in a much more conscious mindset now and will look towards the natural environment as inspiration. Look at incorporating natural materials such as wool rugs, recycled timbers and steel products into your home. Layer textures upon textures in similar colour tones to create a timeless look and feel for your home.
"Buy second-hand products that have a story or items that are long lasting and that you personally love and not what is just on trend that you will throw away next year. If you save up that little bit more to purchase a good quality product that is good for the environment – it will also have a good energy when it is in your home. Everyone is working longer and harder these days so incorporating these elements will provide you with a calming, energising and rejuvenating space to help relax you after a long day." Cassandra adds.
Earthy tones
Cassandra says, "A natural palette and earthy tones will become increasingly popular in 2020. Layer textured cushions in a natural tone (off whites, beiges and warm greys) and mix with earthy colours such as terracotta, deep blues and forest or olive greens. These colours all mimic natural items such as wood, foliage and the ocean which calms our minds and help us unwind after a long day."
It won't be unusual to see larger items in homes like a sofa or bed head in a bold colour, and offsetting with neutral bed linen or cushions. The best way to work with a larger piece in a brighter colour – is to pick similar décor in the same colour tone in products like artwork, pots, sculptures and books.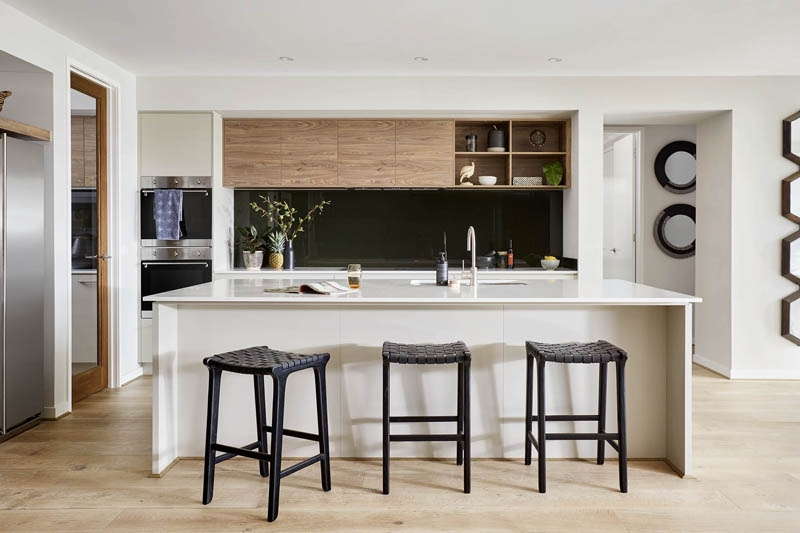 Mixing the old with the new
Incorporating vintage or antique furniture pieces with contemporary items creates a cosy and eclectic feel to your home. It is better for the environment to purchase second-hand items, and they all have a story so will provide a more interesting space. "
Older style fabrics such as velvet will be massive in 2020 as well! These would generally be a statement piece like in a chair or sofa." Cassandra adds.
Fifty shades of green
"Greens are making a comeback in HUGE way! Biophilia (humans' innate tendency to connect with nature) is one of the main trends for 2020. As humans we have really disconnected ourselves from the outdoors as we spend so much time indoors so having an indoor oasis filled with pot plants, hanging plants with flowing greenery helps our state of mind,"
"Look at purchasing indoor plants like snake plants and money trees as these have a rich green tone and very easy to look after! Snake plants are one of the best plants to aid with sleeping to because of the amount of oxygen it omits at night, so that's a plus!
"Also think about khaki green linen bedsheets, a velvet green bedhead, light green/grey cabinetry for your kitchen, or even select a beautiful handmade sage green square tile for a splashback in a kitchen or laundry in contrast with white cupboards.
"All shades of green create a calming effect on our brains because we see it so much in nature. Contrast greens with clay colours such as burnt orange, terracotta or pale pinks hues for a modern and eclectic feel. Also pairing greens with raw timber flooring or furniture and natural stone products for coffee tables make for a beautiful space. I love pairing olive-green linen with warm white tones for the walls such as Dulux's Mount Buller as shown on our Panama 32 Display in St Claire."
Geometric patterns
2020 is all about throwbacks! Being adventurous with tiles in powder rooms or kitchen splashbacks or island bench rear panels for example, has been a growing trend. Companies such as Tile Cloud make it so easy for anyone to order some samples and order funky patterned tiles to see if it will work in your space.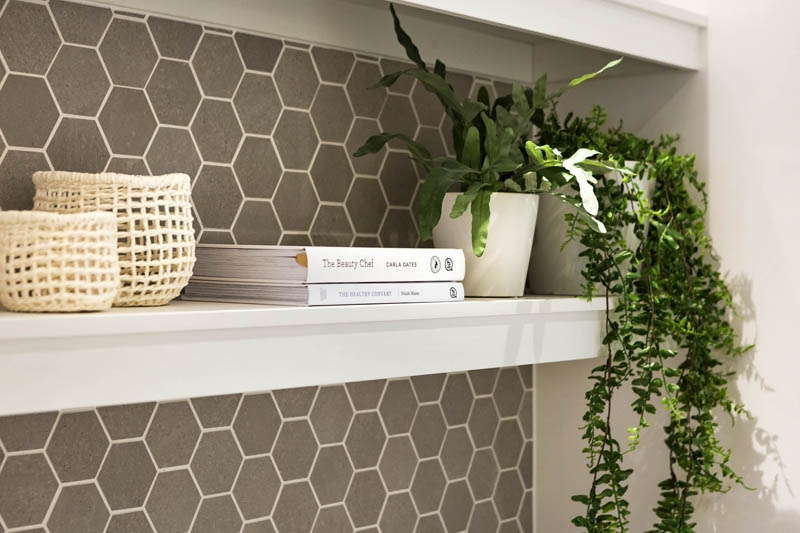 Heavy metal
Metals such as silver, gold, gun metal, copper are going to be everywhere in 2020. Black and White Aluminium windows, gold and gun metal tapware accents, and gold in places like pendant lights and cabinet handles will become increasingly popular. Even mixing metals will be pretty popular. Just be sure not to mix too much or too many different metals in one space as it could become overbearing!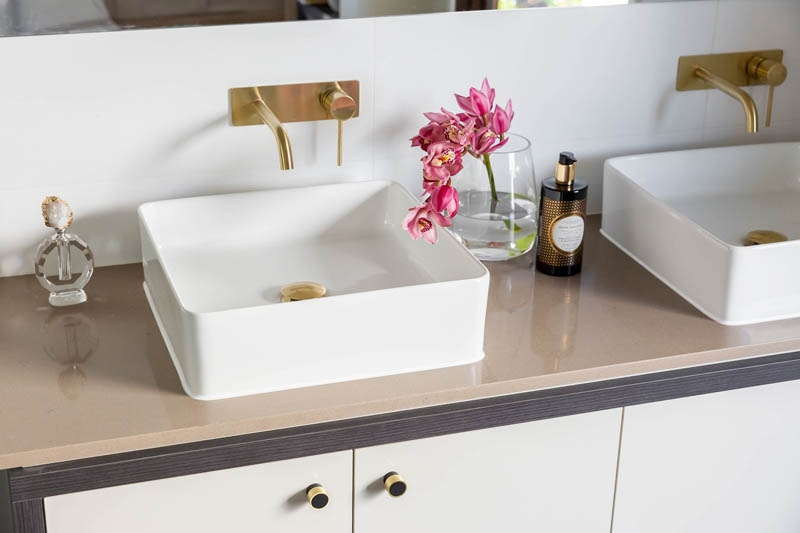 Enjoy the process
Whether it is deciding to add a little colour to a space or transforming an entire room, it is great to add your personal touches to your home.
How will you incorporate these trends in your home?