Celebrating Halloween at home
We're calling it – if you're a family that usually trick or treats together, it's still absolutely fun and possible, despite COVID and restrictions and our team have some ideas to make it as spooky and hilarious as ever!
Like with many events and activities in 2021, where we have adjusted, we can easily make a few tweaks to Halloween and pull together a fun and ghoulish-filled experience for all Halloween lovers, without leaving your front door. Henley Design Manager, Vicki Gillingham, shows you how!
Frightening forts and blood-curdling theatre rooms
Create the ultimate spooky nook in your house, using your dining table as a Halloween fort. Easy to decorate, you can use faux cobwebs, cut out pumpkins, LED candles and heaps of lollies to hide away. This is guaranteed to keep the younger kids well entertained, especially if they dress up in their favourite Halloween costume and watch kid-friendly Halloween classics such as Hocus Pocus or Goosebumps.
"Or if you want to go all out, transform your leisure or theatre room into a gruesome and ghastly zone for a horror movie binge, complete with spooky snacks – perhaps a terrifying trifecta consisting of Nightmare on Elm Street, Evil Dead and A Quiet Place. Consider leaving the younger kids out for this activity!" Vicki says.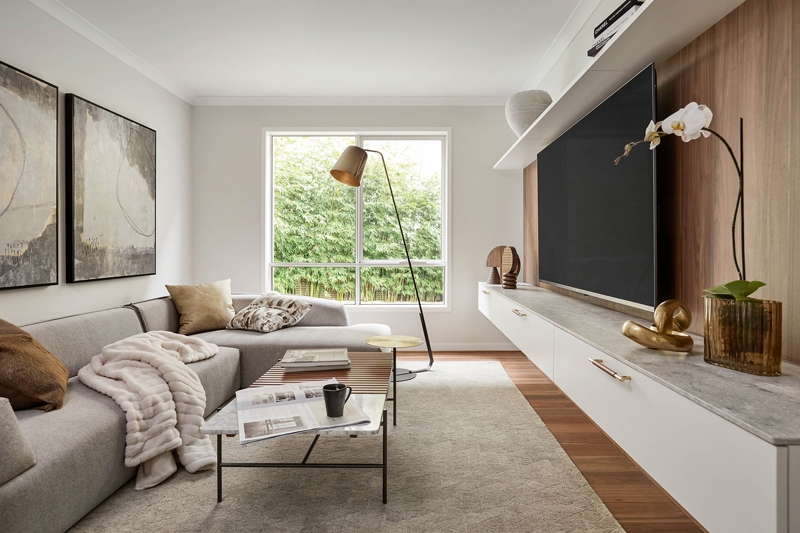 Terrifyingly techy
Halloween Holograms where the images are ridiculously realistic, are becoming increasingly popular, with projectors only setting you back for as little as $60. These high-tech decorations are guaranteed to scare people both inside and outside your home and feature ghosts, zombies and all-things supernatural.
Spooky snacks
"Get goth with your grub by creating a Halloween supper for your family. From spooky ghost cookies, bat shaped sandwiches, monster pizza bites to candy kebabs and crazy coffin cake! Check out the recipe here."
Getting crafty and creative
Get kids busy by making their own gingerbread cemetery, using an assortment of gingerbread biscuits in different sizes. Decorate with sweets and icing to create an edible nightmare!
An old-fashioned shadow puppet performance is also a family favourite. Cut out and tape Halloween-inspired figures on black cardboard to an icy pole stick. Shut the main lights and have a few torches aimed at the wall. Your kids' figurines will come to life in a Halloween puppet show.
Surprise calls in costumes
Vicki says, "If you're done with zoom meetings for the day, don the freaky costumes complete with face paint or masks, and dial in with a different name - and see who can guess who is who! Kids will have a blast trying to recognise their friends or family, and it gives everyone a fun reason to get dressed up and connect for a laugh."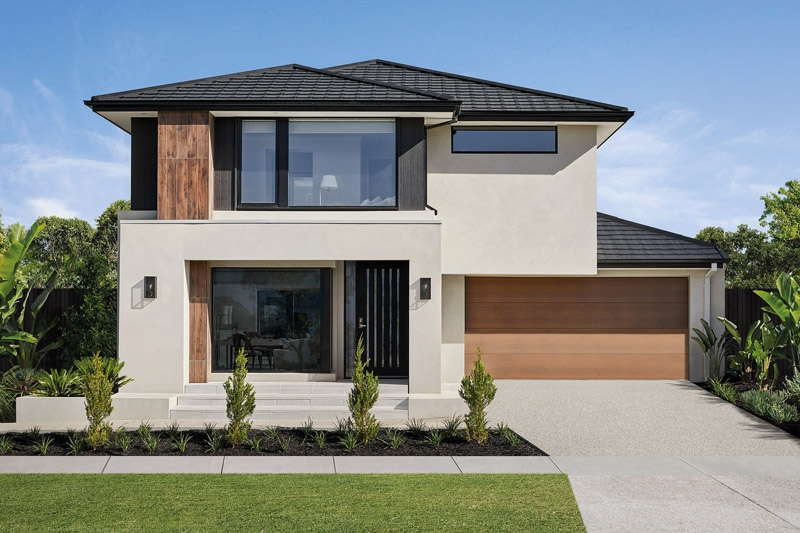 Front yard frights
Decorating the front of your house can also be a great family activity. "Think faux cobwebs hanging from porches, balconies and exterior lighting, LED solar candles, spray your pumpkins white and use a sharpie to add some ghastly faces, collect twigs and transform them into a door wreathe decorated with black birds to add a spooky touch, or surround the cladding around your front door with black bats and spiders for the ultimate in spine tingly shivers." Vicki adds.
Whatever you choose to do for Halloween, there are plenty of shops like Spotlight, Kmart and Big W that will deliver everything you need – just make sure you order early!
Tag us in your favourite Halloween ideas on Instagram @henley_homes!