Catch Henley at the cricket
Cricket has two new players this season, with SEN Radio padding up for its first summer as a Cricket Australia broadcast partner – and Henley are proud to be an inaugural partner in the Summer of Cricket coverage.
With the radio rights to the men's Big Bash League and men's Test Cricket, the presenting crew behind the Summer of Cricket microphone at SEN Radio includes former ABC and Fox Footy talent Gerard Whateley, as well as AFR commentator Anthony Hudson.
In addition to Henley sponsored posts, you'll also be able to hear the latest news and updates on all things Cricket, with full coverage of both the Big Bash League and Test Cricket matches.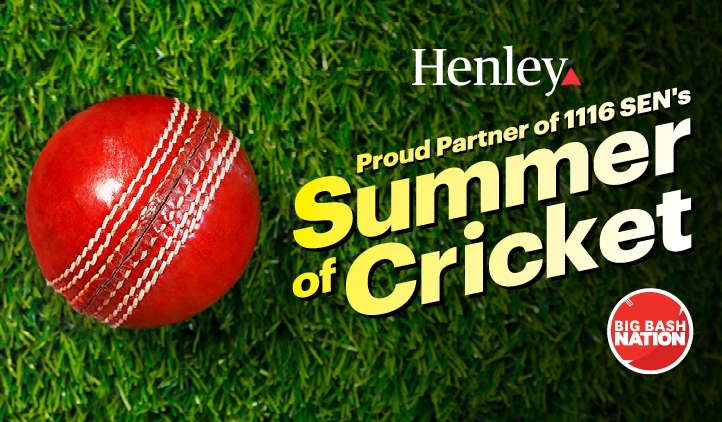 Big Bash
Big Bash League cricket is known as a family-friendly event, fast and action-packed, created to deliver smashing play within a three hour block, so every minute is packed full of excitement. There's an opportunity to listen in whenever you have a chance on 1116. Henley is proud to be the innings break partner for 59 games over 61 days for 1116 SEN's inaugural season.
Test Cricket
Cricket's oldest and highest standard of the sport, sometimes lasting up to five days. Henley is thrilled to be a major part of this summer of cricket as the official stats sponsorship for the six test matches across this Summer against India and Sri Lanka.
So, with our pitch being quality, whether you love the cricket or not - you'll always score a six at Henley!