Adding more ensuites in your new home design
As family dynamics change and evolve, so do house designs to accommodate them. Whether it is including a guest bedroom, another leisure room or higher ceilings, adding another bathroom ensuite is also growing in demand and, at the same time, increasing value to your home.
Henley Design's Colour Design Consultant, Georgia Caspersz, shares her insights on why there is a lure towards multiple ensuites, the range of benefits on offer to family members and how to maximise its use in your home.
Tweaking the floor plan
Georgia says, "At Henley Homes, we understand that floor plans can be tweaked to accommodate changing needs, so we have a number of house designs that can have ensuites added to some or all the bedrooms as an add on. For example, the majority of our Henley and Reserve Collection double storey homes have the option to add 'Ensuites to Bed 2, 3 and 4'. The single-story Carmelle 30 and Lexington 32 are able to have an additional ensuite installed in their bedroom four.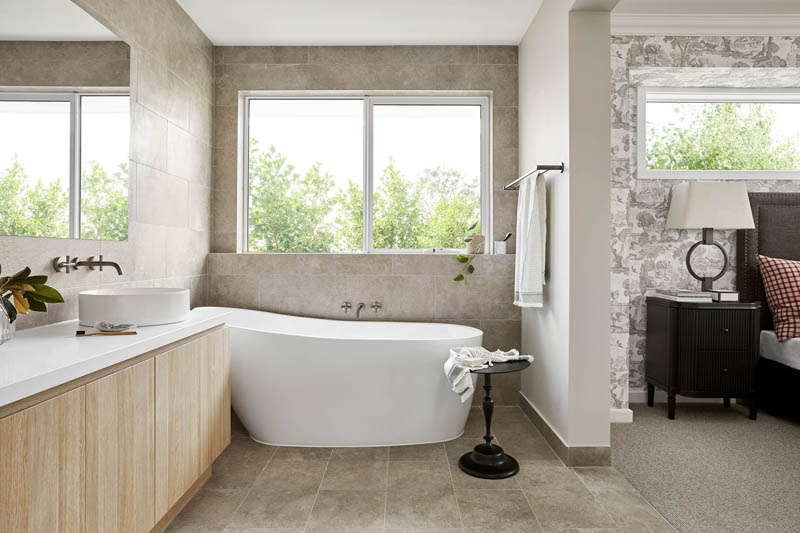 The ensuite drawcard
Having an ensuite dedicated to each bedroom is increasing in popularity with the changing family demands, especially with children entering the teenage years. "Their desire to have more of their own space as well as becoming more independent is often a catalyst in having their own ensuite," Georgia says.
"We are finding that as kids are staying at home longer, having their ensuite gives them their own personal space and freedom while still living in the family home.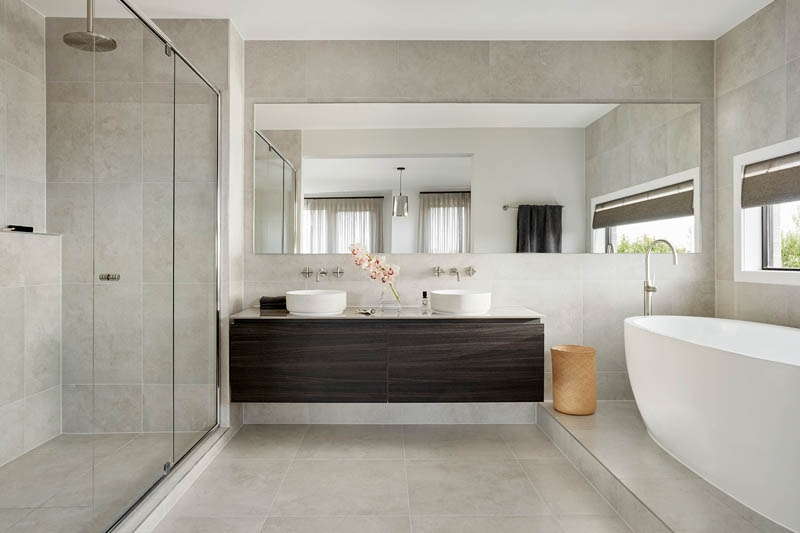 Bathroom benefits
Family members are (hopefully) responsible for their own space, belongings and the cleanliness of it.
Georgia says, "Parents don't have to listen to their children fighting over the shower, toilet or time in front of the mirror. Gone are the days of trying to share a single vanity between two or more kids! It means that everyone can get ready a lot quicker whether it be in the morning before work/school or going out as a family."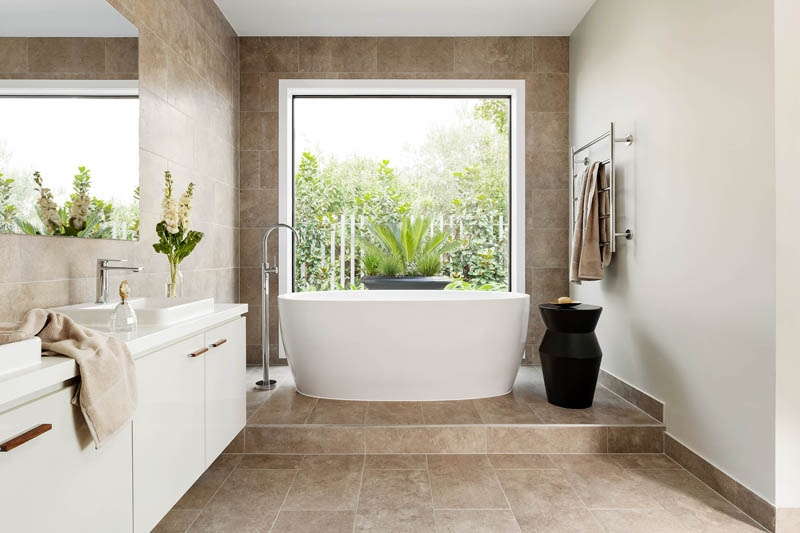 Multiple ensuite value
Georgia says, "If multiple ensuites are an option for a client, we highly recommend that they keep these spaces consistent. Multiple ensuites doesn't necessarily means multiple tiles, benchtop or cabinetry choices.

According to recent research, multiple ensuites in a home actually adds value by up to 5% per ensuite so it makes good financial sense as well."
Would you have preferred your own ensuite growing up?