A window into our homes – looking closer at window cover trends
Window coverings play a pivotal role in the look and purpose of a room. They can be highly functional, purely for aesthetics and cosmetic appeal, or be responsible for both. The choices are endless, from shutters, sheers, blinds and curtains with a suite of colours and textures to match any style or palette.
Vicki Gillingham, Henley Design Showroom Manager, shares her tips and tricks on what to look out for in window coverings, what's hot with window coverings and how Henley Design helps you decide which window covering is right for your new home.
S-Folds are sensational
"Sheer S-Fold curtains, ceiling mounted and teamed with a block out blind behind the curtain is probably the most popular window furnishing combination." Vicki says.
"The suppleness of the S-Fold allows even the densest of fabrics to look soft and flowy, while having them flow from a ceiling mounted track adds than next level of opulence. The beauty of a sheer S-Fold is that it provides the functionality of privacy during the day, while still allowing natural light to flow into the space.
"Teaming it with a block out roller blind behind the curtain then completes the marriage without sacrificing the look of the S-Fold as the blind provides practical privacy at night time when the lights are on in the house."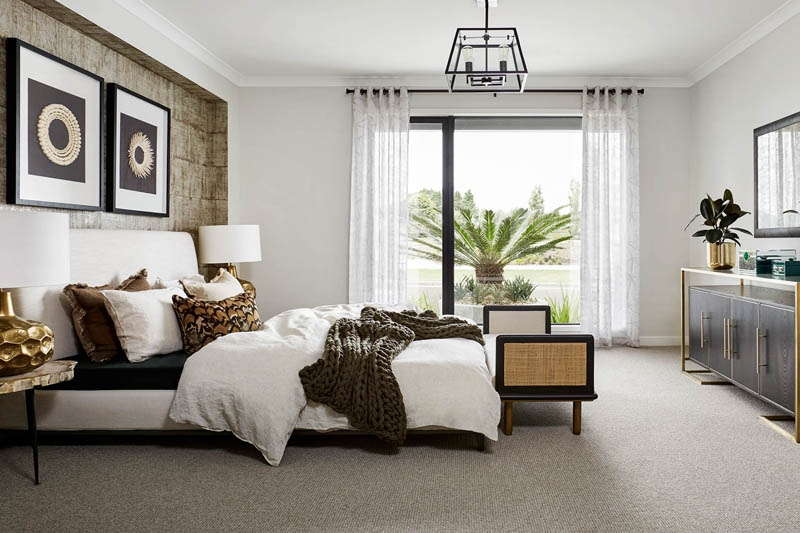 Insulation
Curtains partnered with a pelmet is the best option when it comes to insulation and comfort. Sheer curtains will offer softness and privacy to a room, while block-out curtains can create a relaxing dark bedroom or alternatively an exciting theatre experience right in your very own home. Curtains can really set the scene within a space and are very versatile in their application.
"Pelmets then add the next level of structure and complexity to a window. They don't only serve an effective purpose of concealing unsightly tracks and curtain hardware, they provide insultation and can complete the aesthetics of a room when paired with other elements within the space." Vicki says.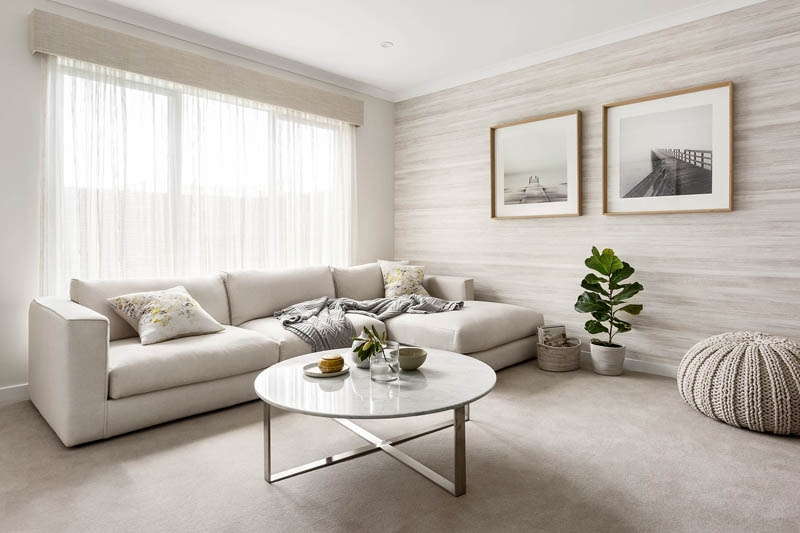 Mix it up
"It is definitely a good idea to keep consistency throughout your home, however that doesn't mean you have to keep to the same style of window furnishings. You may want to opt for a consistent colour pallete or if you are doing one style of furnishing in a bedroom, then keep all bedrooms the same." Vicki adds.
"You may decide to go with shutters to the front façade windows to add to the street appeal of your home and then curtains and blinds to main living areas to give versatile levels of privacy depending on the time of day. There is no right or wrong with window furnishings as long as if you are selecting different styles to different locations ensure that there is logic and consistency behind the thinking."
Love the shutters
"Shutters are definitely my favorite in window coverings right now as they represent the ultimate in style and sophistication. Shutters are suitable for a variety of reasons, including light control in a room, providing privacy and to enhance the aesthetics of your home."
"You can admire them from internally and externally and they really do create a statement to your home."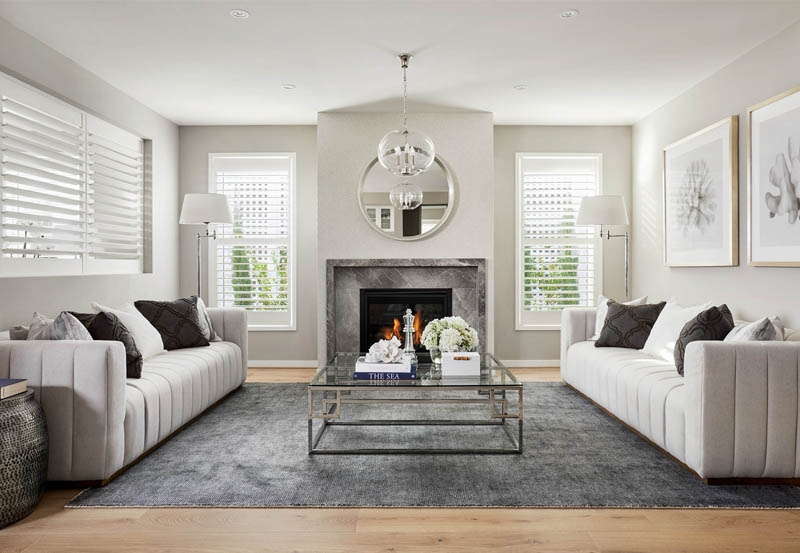 Henley Design
"At Henley Design, we offer Window Furnishing consultations as a part of our Colour Selection process. The consultation generally takes place at the end of the appointment once all other selections have been made and you can clearly see what other elements the furnishings are going to be teamed with. We will take you through all the options we have on offer and then go through each space to determine what the best solution is going to be depending on the way you live in your home and use each space." Vicki says.
"Once the style of furnishing has been selected, we then go through our wide range of fabrics to match in with their colour palette. We will then do a window furnishings sketch and quote for the clients so that they can see straight away the costs involved.
"With a wide range of products that spans across Roller, Roman and Venetian Blinds, Shutters, Curtains and Pelmets, we have a solution that will fit any window and any client."
Do you have a window covering favourite to share?