A round of applause for the Bravo 24
From its expansive mastersuite, spacious living areas to its sought-after theatre room and alfresco, the Bravo deserves a standing ovation for its functionality and smart design.
Micaela Austin, Henley Design Showroom Manager, breaks down the Bravo, highlighting it's on- point features, from its clever floor plan, storage aplenty to separate leisure room – making it an ideal family home to fall in love with.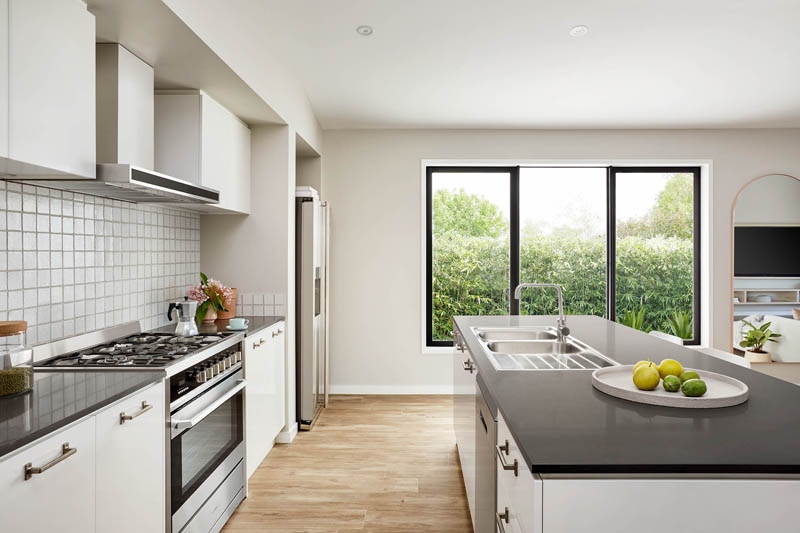 Single storey standout
Opulant singe-storey living is redefined with the Bravo 24. This design is a perfect fit for a family always on the go, with all family members having a place to unwind and reload after a hectic day.
Micaela adds, "The other key highlights with the Bravo design are that it has all of the rooms and features you would want in your home, all wrapped up in a compact and clever design. These include a lavish walk in robe to the master suite, double vanity to the ensuite, open plan kitchen with a butler's pantry, separate walk in linen, generous laundry and separate leisure room down a side passage for a more intimate chill zone or even a kids retreat."
The Bravo is for you
The Bravo is so popular as it appeals to a wide range of buyers who have an eye for detail and are wanting value for money.
"The Bravo suits a young professional couple building their first home, a family with young children or downsizers/retirees wanting something more manageable, however still gives them the feeling of space." Micaela adds.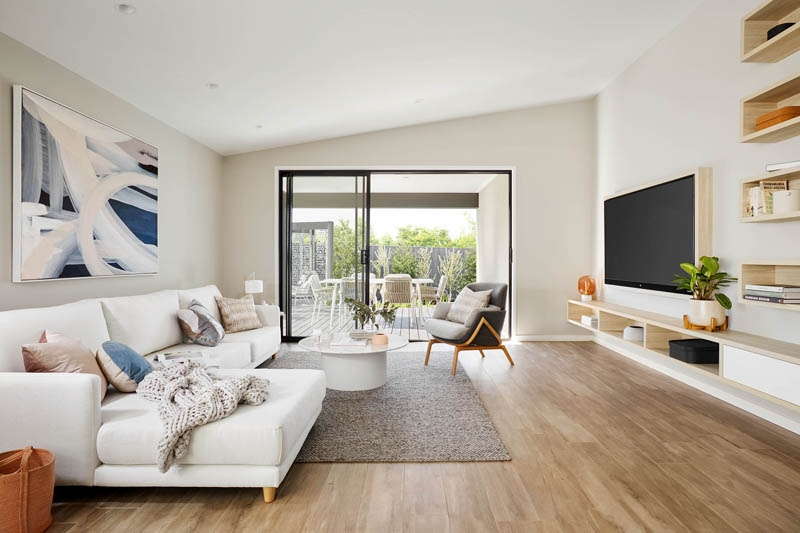 Luxury inclusions aplenty
"With the Bravo design, you have a range of options to select from, backed by our reputable suppliers who are the best in their field. These include Austral Bricks, Laminex Cabinetry, Phoenix Tapware, Hettich Handles and Hardware and many more.
Ceiling heaven
The most popular addition to the Bravo design is the dramatic raked ceiling in the Kitchen/Living/Dining Space which is available as an upgrade. You can see it in the flesh at Henley's St Claire, World of Homes in Wollert.
"It makes the room look so much larger and spacious, without breaking the bank. Another easy addition which every client includes is our 'Essence Upgrade Packs', which amplifies your inclusions, giving you a wider selection of inclusions in specific rooms that are important to you." Micaela concludes.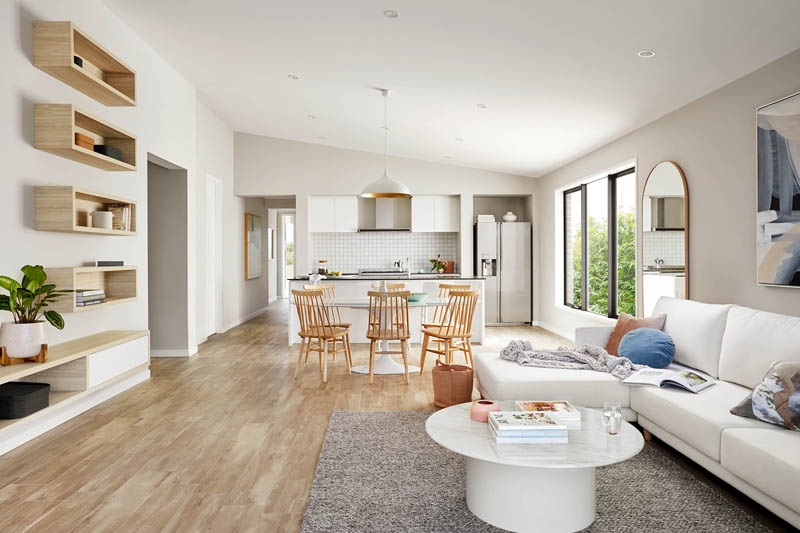 Discover the Bravo 24 on display at World of Homes, Wollert.