2019 Home for FightMND auction a smashing success!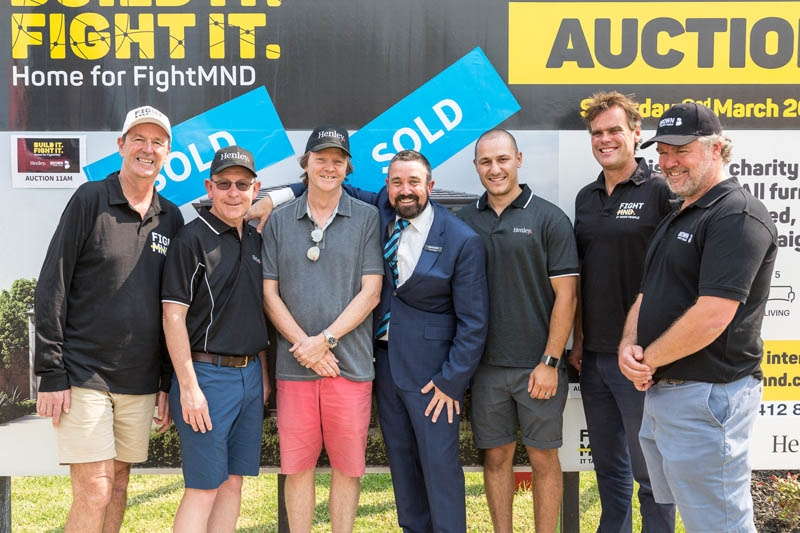 What a day! Despite the extreme Melbourne heat, scores of interested buyers ascended to Brown Property's Meridian Community in Clyde North, to put their bid on the stunning Henley home. Complete with furniture donated by Guest Group and a Toyota Corolla Ascent Sport in the driveway, this amazing package was all up for auction, with proceeds going to FightMND.
FightMND co-founder and AFL legend, Neale Daniher and his daughter Bec, were on hand to greet the crowds, soak up the auction and meet the new owners of the family home. You could cut the anticipation with a knife!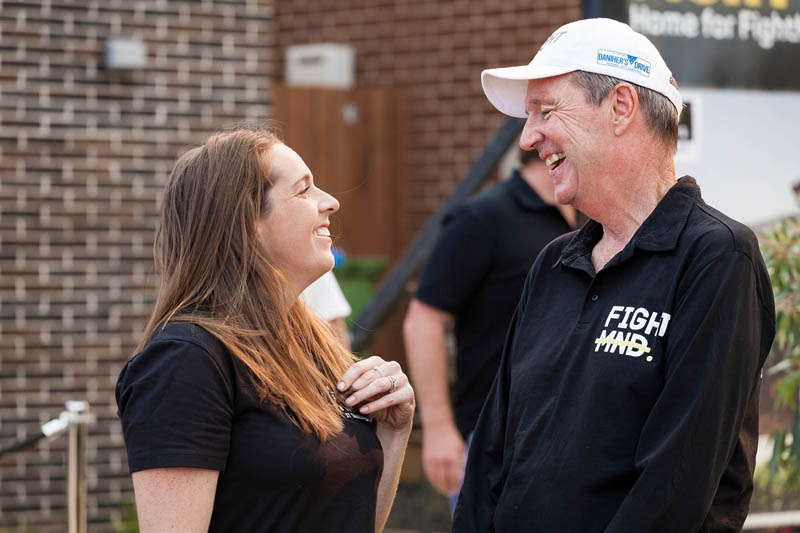 Auction Anticipation
Dozens of couples and families had a final walk through of the home on offer – the Emperor by Henley, which, at 38 squares, features four expansive bedrooms and five luxurious living areas.
News crews including Nine News and Sky News, jostled to get the position to film Brad Ryan, auctioneer to start the bidding on the home connected to a great cause. Herald Sun and the local papers were also on hand to cover the story.
It was a fast paced and exciting auction with the Leopold family snapping up the house, land, furniture and car for $700,000.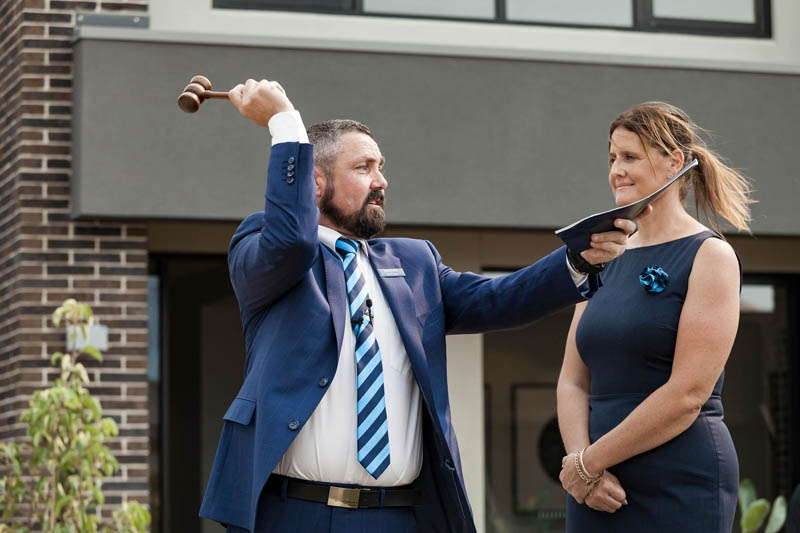 Celebrations all round
Not only has the Leopold family purchased a beautiful home with all the trimmings in Clyde North, it is the added knowledge that FightMND is getting another boost of funding to hope to find a cure in the future.
New owner, Roger Leopold said, "I am thrilled with the purchase of this stunning home and I have always respected and admired Neale Daniher in what he is achieving for FightMND."
Neale Daniher said, "What a fantastic day and a great result for FightMND. It would not have been possible without Henley Properties, Brown Property Group and the volunteer trades and suppliers for donating so generously. Knowing that more funds are heading our way for vital research is simply marvelous!"
Antony Blackshaw, Henley CEO, added, "From the entire Henley team, we are extremely humbled and proud to be part of this project. Henley is committed to continue joining forces with our trades and suppliers in creating a real difference in communities. The FightMND home is our 69th charity home build and we look forward building many more!"
Ryan Pritchard Brown Property Group COO said, "We are extremely excited in having a new family join the Meridian community and in doing so, we are able to raise much-needed funds for FightMND.

Once again, we would like to extend a huge thank you to all our incredible suppliers and trades for donating their time and materials. Without the ongoing support, our constant commitment to the community would not be possible.