Celebrate the outdoors with an alfresco
As we firmly step into Spring, what better way to celebrate the warmer season than to open up the doors to your resort-style, undercover alfresco.
The alfresco is perfectly positioned to celebrate the outdoors and integrate the indoor dining and living areas of your home. With an abundance of light and functionality, the alfresco is ideal for entertaining or a perfect space to unwind and relax.
Laying it all out
According to Micaela, it is important to make good use of the space and think about the position of the location of the alfresco to ensure you can use it all year round.
"Think about where the sun rises and sets. I love the sun and having the arvo sun coming in to my alfresco would be the ideal position for me. The alfresco is now another room of the home and not just a place to store the BBQ."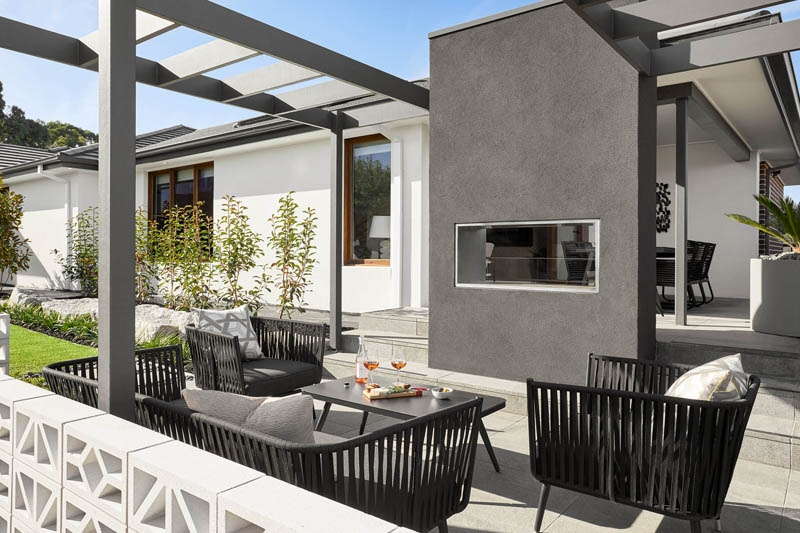 Must have pieces
The alfresco's practicality and functionality should be front of mind when you decide which furniture to invest in.
"Do you love hosting big groups for an outdoor dinner party? Then a large outdoor setting that is comfy and fit for entertaining is a must have. If you love relaxing, consider investing in individual seats/ couches. Having separate seating is practical for rearranging the space if you need to," Micaela adds.
"Modular lounges look great but are not the best for socialising as you are sitting next to people instead of across. Globe West has an amazing outdoor collection and many of their pieces can be seen in our displays. It is important to look for quality products and ensure whatever you put outside can work with all year weather conditions.
"A must have in my alfresco would also have to be pots and plants. Plants can bring a space to life.
Lastly, and importantly an outdoor cooking space and or a BBQ. Honestly, who doesn't love a summer BBQ and drinks with friends?"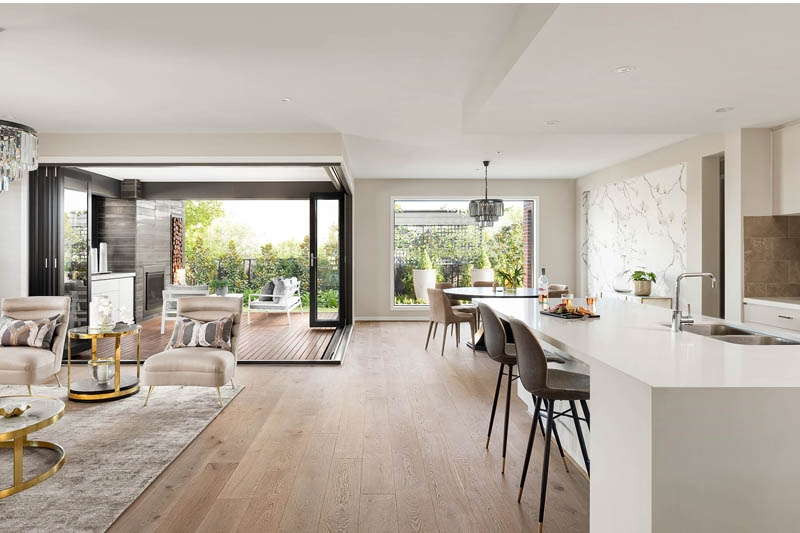 Hot trends
Ceiling fans are a great idea not only for airflow but also to assist in keeping fly's and other bugs away.
Micaela adds, "An outdoor gas or ceiling installed electric heaters are a great idea if a built-in fireplace is out of the budget. I think having something to heat the space is a must. Henley offers a home design with bifold doors to the alfresco. This really makes the alfresco feel like another room in the home and connects the kitchen and is a practical for entertaining."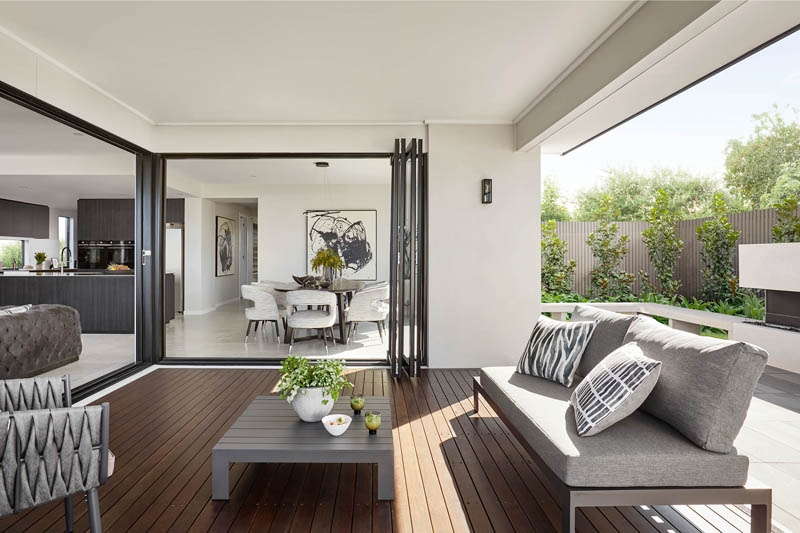 Mistakes to avoid
Handpicking uncomfortable and impractical furniture is something to avoid in your alfresco area. Choosing comfy furniture and taking the time to dress the space is very important.
"Pick some pieces you love and create a zen space you will adore. Another mistake is having the alfresco located in the wrong spot on the block of land. If the space never gets sun or any light it may not be a place you want to spend any time." Micaela adds.
Henley alfresco havens
We have a suite of stunning resort-style alfrescos to complement the indoor flow of the home The Carmelle features a spacious size Alfresco, perfectly position with the kitchen, living and dining zones. The Panama, with its sprawling entertaining spaces, flows all the way through to the alfresco area. The https://henley.com.au/home-designs/henley-collection/emperor-series also has that regal touch with its spacious and opulent alfresco area.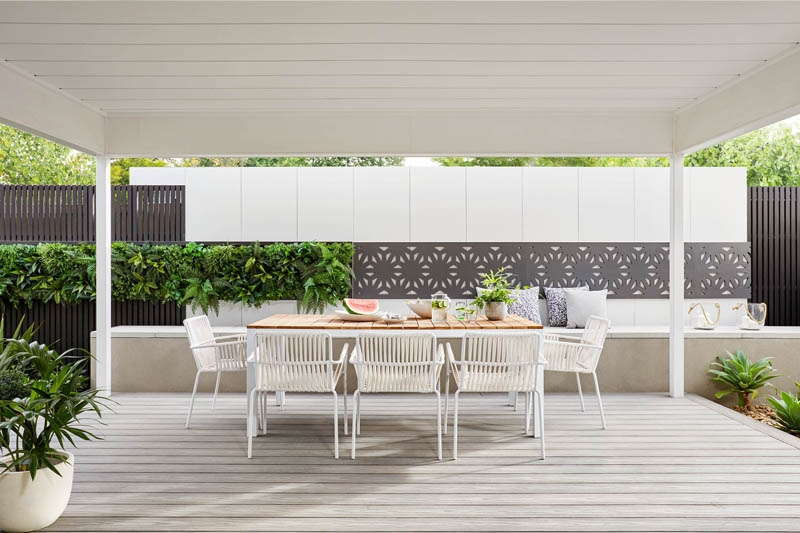 Unwind and relax
The alfresco should simply be a space to celebrating eating, socialising, relaxing.
"If your space permits have zones so you can use the space in more ways. You may want a dining area and a day bed to read a book or sunbake? You may want to leave space to set up a yoga mat or a place for the kids to play. Whatever you choose, make your alfresco another happy place in your family home."