The brilliance with Bristile roofs
Handpicking the perfect roof for your new family home needs to go through a well-considered selection process. The bounty of roofing options on offer including a mix materials, benefits and aesthetic appeal, making it one of the most important design choices you decide on during the early stages of your build journey.
Valletta shines with Bristile
Roof tiles, by Bristile, are seeing a continued wave of demand for their terracotta and concrete tiles. For our Valletta 48, with the Novello facade, at Henley's Glen Waverley display centre, the roof tile of choice was the Bristile Concrete Tile, which boasts significant aesthetic appeal and high functionality.
Not only is Bristile recognized for their forward-thinking design and on-trend colours, but their latest roofing installment has also been submitted to the 2021 Think Brick Awards in the Robin Dods Roof tile Excellence Award.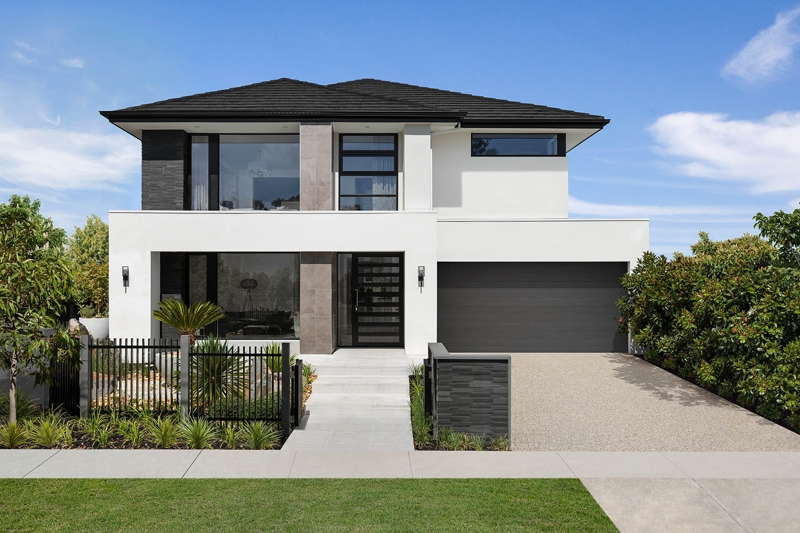 Raising the roof with its benefits
So, what makes a concrete and terracotta tile such a popular and beneficial feature to its owner? They not only reduce energy consumption, are fire resistant and provide all year-round insulation, roof tiles are also made from environmentally friendly materials, rust proof, low maintenance and are long-lasting.
According to Tania Marriott, Market Development Manager, Bristile, roof tiles are handcrafted from non-combustible materials and are rated class A in terms of fire-performance. Not only that, due to the thickness and density, roof tiles offer a greater acoustic insulation than any other roof types.
"Bristile roof tiles are so versatile in their colours and profiles, as well industry-leading with its thermal performance as they are extremely effective temperature regulators – with cooler air in summer and warmer air during winter," Tania said.
"Terracotta and concrete tiles also offer high wind performance as well as requiring little to no maintenance after installation. For homes living near coastal areas, concrete and terracotta roof tiles are king as they will not corrode with sea salt exposure.
Customers love the reliable roof tile
The trusty concrete roof tile continues to be the preferred choice for many customers when selecting the roof for their new home. Whether it is comfort, familiarity, design, or efficiency; it's clear that the demand for concrete and terracotta roof tiles is here to stay. With 2 modern profiles and 15 standard colours ranging from blacks and charcoals, to beiges and soft whites, selecting the right roof tile choice to suit your unique design and style is effortless.
The Valletta 48 on display at Glen Waverley, features the eye-catching 'Prestige' roof tile profile in the popular charcoal colour 'Radium'. This sleek, yet elegant roof has been installed with 'Smoothline Ridges' for the ultimate street appeal.
To experience Bristile first hand at the Valletta, visit the Glen Waverley Display Centre
Or explore a range of other profiles and colours at any of our World of Homes Display Centres