Design Inspiration
According to the experts, 2018 is going to be a huge year for dynamic and bold looks, with a touch of nature.
Stay ahead of home design and style with industry leading interior designer, Kirstin Bailey predicting the hottest interior trends for the year ahead.
Capture the colour
Aside from the Pantone Colour Of The Year for 2017 - Green, what we'll see will be an abundance of hues of forest, deep hunter and emerald. Other popular colours will include siena, terracotta and rust, through to watermelon red. You'll catch these colours across wall finishes, furniture and decor products.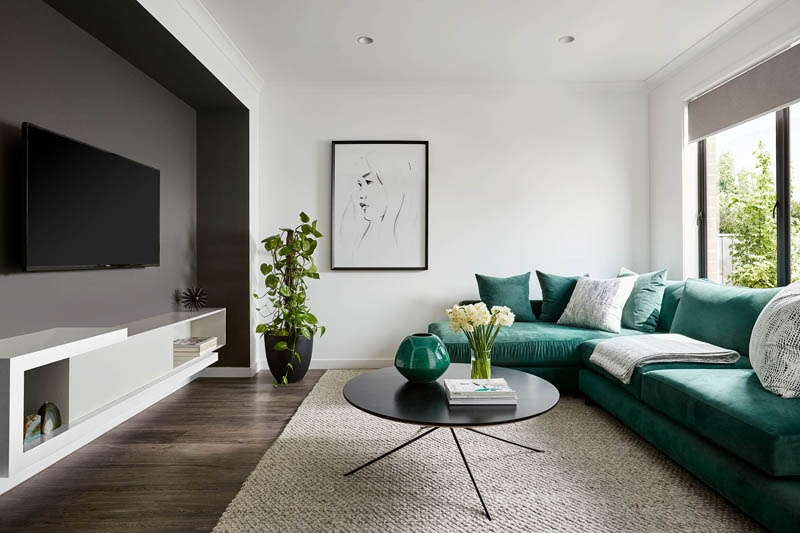 Connect with nature
The back to nature movement continues to evolve, seeping through decor products and seen in planting throughout interiors, green walls and botanical feature wallpapers. Cacti and succulents remain plants of choice for the interior. Trailing and cascading species take major place as favourite living adornments in shelving units, suspended in clusters, or draping over furniture items.
The nest effect
Combining multiple furniture pieces in varying sizes and heights creates a décor nest, adding depth and interest to living spaces. A set of small tables combined with round and geometric shapes in fabric ottomans (also double as additional seating) and achieve a balance in form, texture and finishes.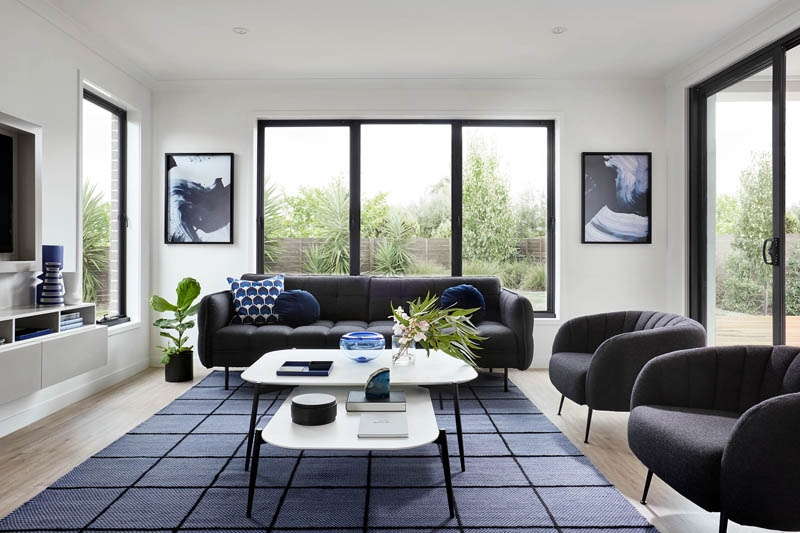 Appealing metal mentality
Gold and bronze in varying hues will remain relevant with the introduction of titanium and black chrome, not just in smaller detailing (feet legs, handles etc). It will be predominately in other fittings such as tapware, decor objects, pendant lighting and larger furniture pieces such as side tables and consoles.
Fabrics and textiles
Texture is king. Textiles that sit close to nature and offer a raw, less manufactured feel will be prevalent. Handmade and craft-like appeal are popular and provide softness to larger furniture pieces within living and bedroom spaces (think drapery throws, cushions).
Velvets in alpaca and alternative fibres are growing in range and availability whereas plush textiles with short pile or in quilted finishes will also be popular (for upholstery or large and smaller furniture piece items).
Wild on wall papers
Bold papers in the living spaces will continue to grow in popularity. Tropical, botanical and jungle prints are emerging in range and application. Digital botanical and also 'handpainted' printed wallpapers provide fresco type wall surfaces as an alternative to larger scale wall art to living spaces.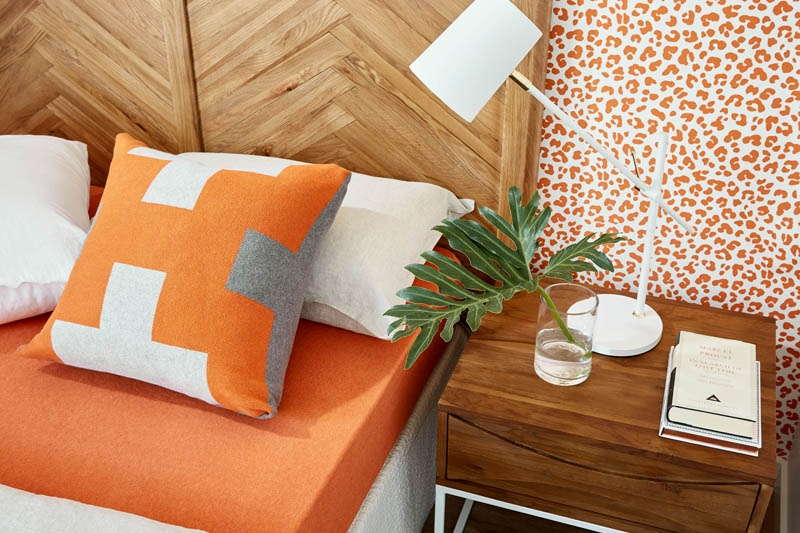 Artisan pieces
Collect, collect. Market finds and coveted older pieces intermingled with timeless contemporary furniture and decor offer depth, character and contrast to the home. Ceramics are growing in popularity and pieces that are easily collected according to style, year of manufacture, era, shape and form, grouped together or on their own as one-off pieces - presented as 'heroes' provide worldly appeal to any sideboard, console or bookcase.
Which interior trend do you consider timeless? Let us know!
Visit Henley Design to see the latest design trends available or follow us on Instagram or Pintrest.