Enjoying Easter at home
Nothing says Easter Sunday breakfast, lunch or afternoon tea better than a table surrounded by loved ones with plenty of scrumptious food, great conversation, and of course, lots of delicious chocolate Easter eggs.
And to amplify the occasion to another level, Henley Design has created a bounty of ideas for your Easter feasts. Henley Design's very own Abbie Young and Rhonnie Athanasiadis, share their clever insights in creating personal and sophisticated table settings, only to be matched by delicious food.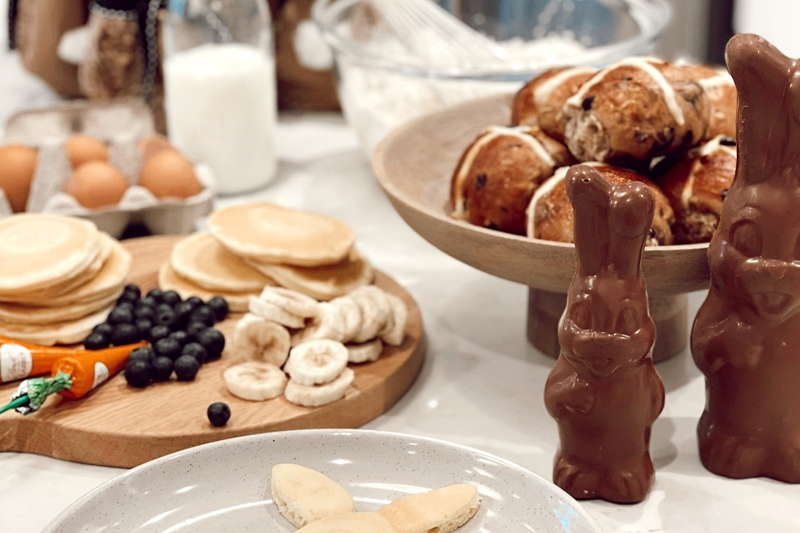 Bouncing into breakfast
Celebrating Victorian autumn this Easter, consider using fresh greenery of foliage and warm organic textures such as wood and large pieces of bark which can become beautiful rustic touches for your table. This is simply an idea setting for your Easter breakfast bounty.
"Creating pancakes in playful easter shapes is a sure way to set the easter mood for the day and get the whole family involved. We loved using the whipped cream for the bunny tail and use of blue berries for the paws to bring the festive cheer to breakfast, while dad can still enjoy is cuppa and newspaper," Abbie says.
"Using brown paper, ribbon and cotton balls to create bunny is a simple and creative way to mix up your Easter wrapping this year."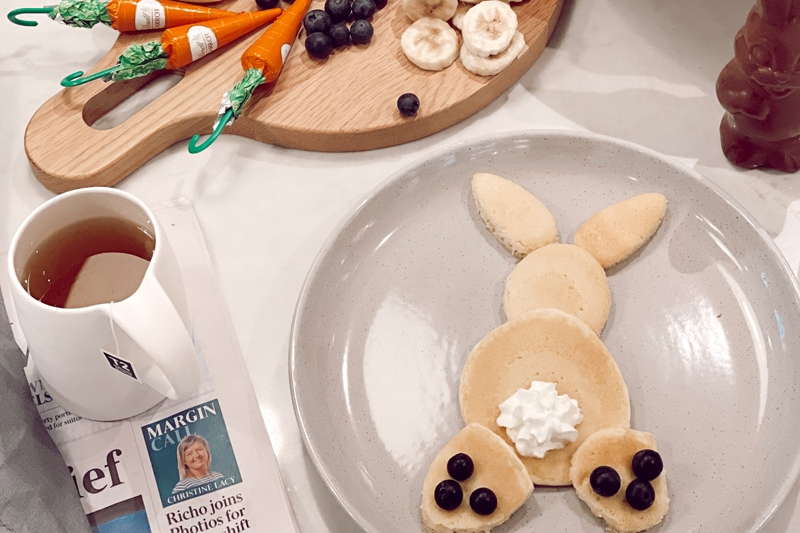 Lashings of lunchtime creativity
Why not inject a palette of chocolate colours for your Easter table, guaranteed to add opulence and glamour.
"Manipulate your napkins into cute rabbit ears under your plate or create a minimalistic Easter tree using a branch from your local florist or even your back yard, then hang easter decorations our favourites were from Papaya living and target," Rhonnie adds.
"What about an Easter cake! Easter can be such a busy time so a simple cake is time efficient but sure to create a wow factor. Henley Design Coles chocolate cake and added Lindt bunnies and some speckled eggs on top for some Easter fun. Instant glam without too much effort!
"We also chose to create a monochromatic table but used pattern and contrasts to give the table plenty of personality. The trick is to match fabrics to keep it feeling consistent. Linens and charcoal tones were the inspiration to give an autumnal feel to the table."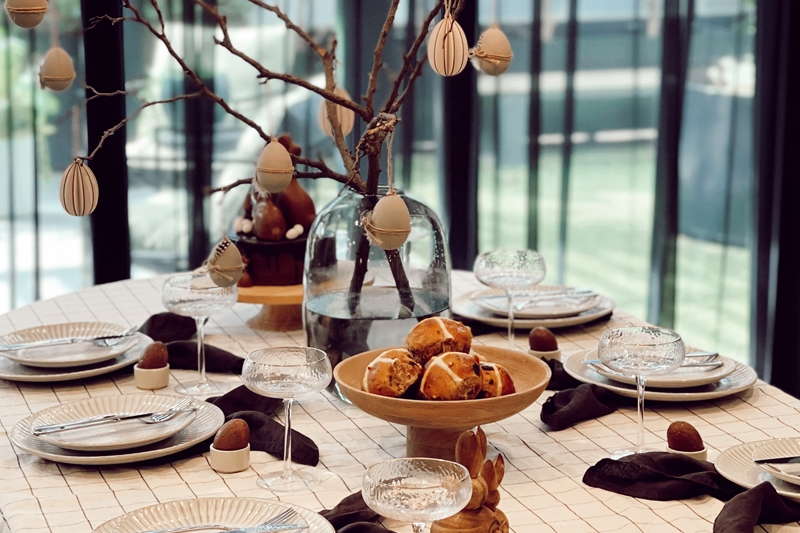 Afternoon tea opulance
A colourful Easter table setting does not have to compromise on classical and alluring style.
Abbie adds, "Why not make the most of the good weather and house afternoon tea outside! We created these gorgeous florals out of wildflowers and added carrots inside the vases as well."
Creating a festive drink is always a fun idea either a cocktail or a mocktail and top this off by adding in a carrot for decoration.
"We choose a feminine look with lots of pinks and gingham to try recreate that traditional high tea feeling. All of your favourites such as chicken sandwiches, macaroons, quiches and of course chocolate will be sure to be a hit!"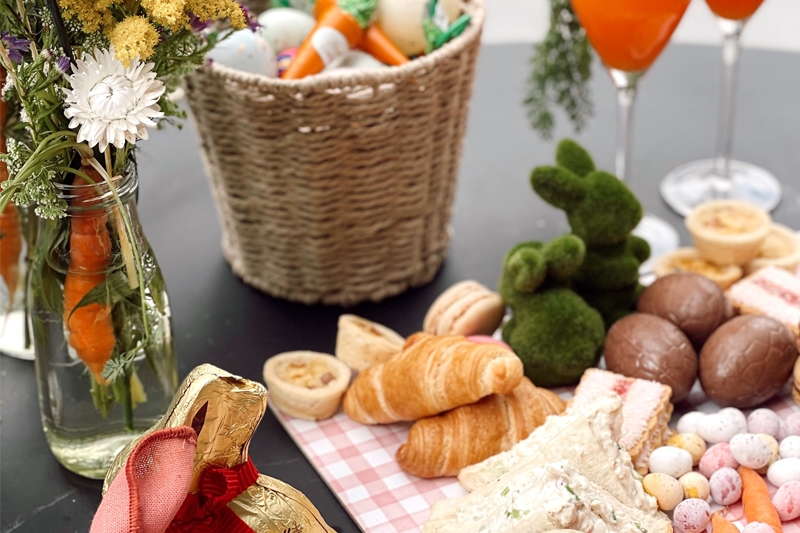 Share your Easter style
We would love to see your creative Easter table setting ideas. Please share your pictures with us at #henleyeaster on Instagram and Facebook.
Happy Easter everyone!