2019 Good Friday Appeal Charity Home sells for $761,000
With hundreds of people enjoying the annual street party hosted by Henley and Villawood, it was down to business at 2:00pm, with the highly-anticipated auction of the 2019 Royal Children's Hospital Good Friday Appeal Charity Home Auction in the boutique Delaray Community in Clyde North.
Going under the hammer was the stunning Sahara 38 by Henley, which at 38 squares and with four-bedrooms, was an instant drawcard to scores of eager bidders wanting this beautiful property to be their future family home.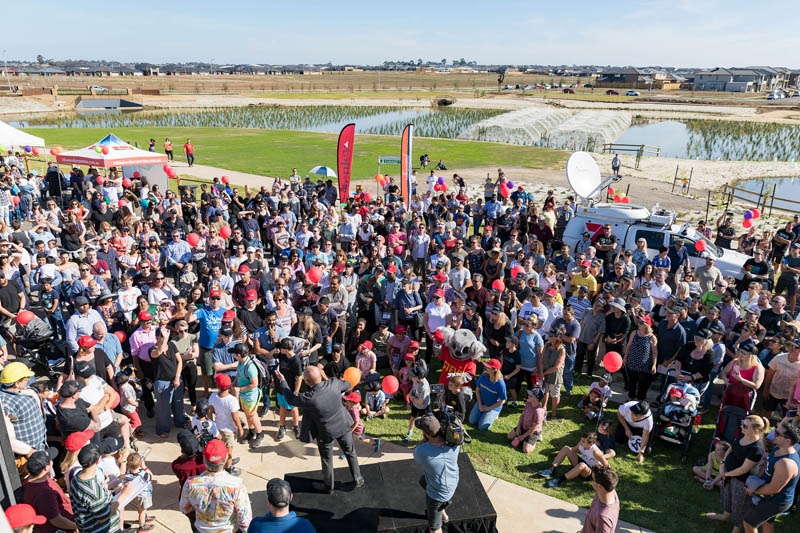 Fun on a special day
Great music, ample kids' entertainment, including face painting, tea cup rides and a jumping castle, and tasty street food proved to be very popular amongst the crowd.
There were giveaways galore including Colorbond® and Boral show bags.
Adrian Butera, the auctioneer, worked the crowd in true form during the fast-paced auction, with the Gilliland family - Shannon, Sam, with kids Chardinae and Lazer, having the winning bid of $761,000.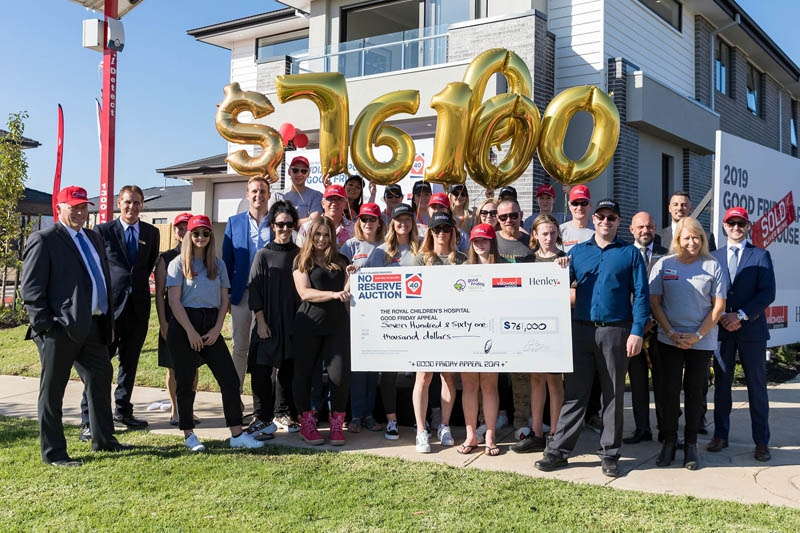 Henley's philanthropic history
This latest successful auction is Henley's 70th house that Henley's Philanthropy Programme has built for charity, raising more than $27 million globally.
This year's Charity Home Auction represents an achievement of 26 years building and donating homes, raising over $15.46 million for the Good Friday Appeal.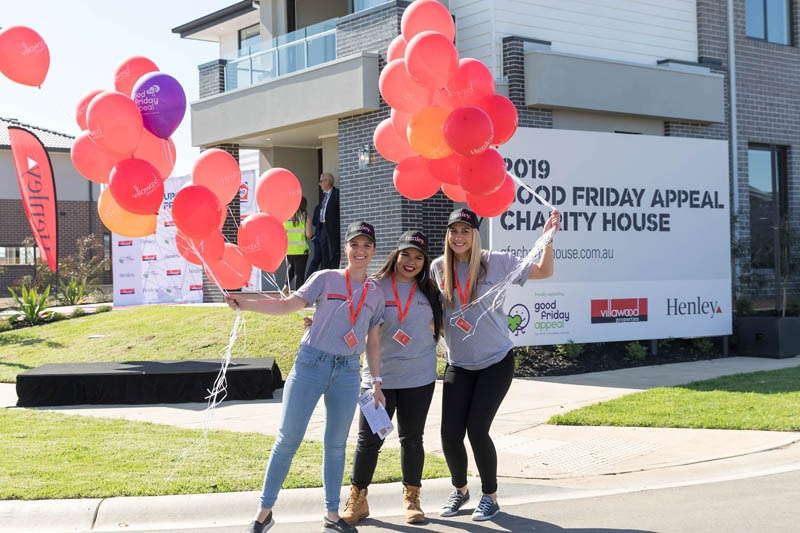 Celebrations a plenty
The Gilliland Family are not only the proud owners of the stunning Henley home with all the trimmings including the furniture in Clyde North, every dollar from the sale will go to the Royal Children's Hospital for vital research and patient care.
New owner Shannon Gilliland said, "We love living in the area and first saw the house two weeks ago - it was love at first sight!"
"We were gobsmacked when we realised we won - the GFA is such a great cause and it's so worth it, every $761,000 worth!"
Henley Regional Sales Manager Daniel Pargaliti, added, "Another great day for the Royal Children's Hospital. From all of us at Henley, the volunteer trades and suppliers, we are thrilled to continue to be part of this day and contribute to the Good Friday Appeal."
"From Henley, I would like to wish everyone a happy Easter, filled with wonderful memories with family and friends."