The three most popular Henley facades are right here
Ever judged a house by the way it looks on the outside? There's no doubt that a single look or online picture can make you fall in love with a home, so it's important to get it right. Here we share our most popular facades and what makes them standout.
Love at first sight
If you've ever judged a book by it's cover, then you'll understand the impact a façade can have on a home. Browsing online or doing a drive-by, you can't help but be swayed by the exterior of a house, so it's important to choose, or create, something you love!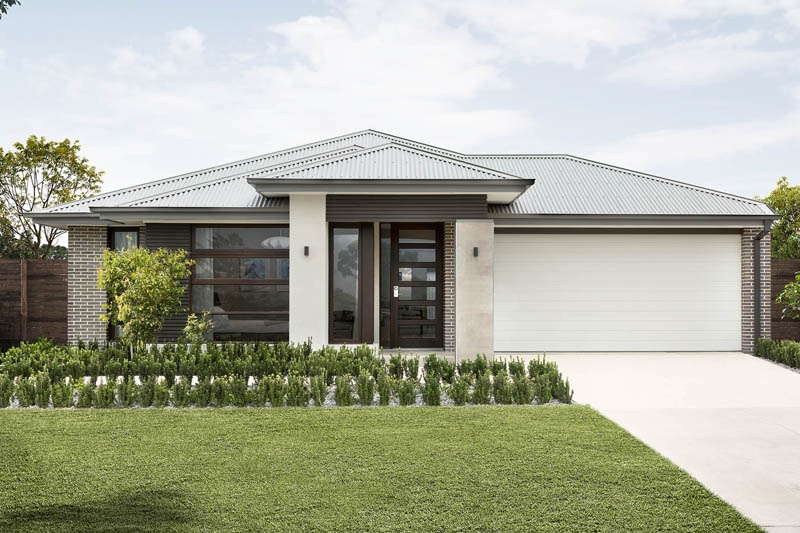 The exterior moodboard
Grey, black, brick and Colorbond cladding are some of the most popular façade inclusions, as well as James Harding Fibre Cement sheets, with texture and timber also featuring as highlights. Cladding is almost never selected on its own on a facade, it's about striking a balance between various materials to find a look that appeals to you. Our Henley Design team will ensure the selections you make complement each other and provide you the best possible look and feel.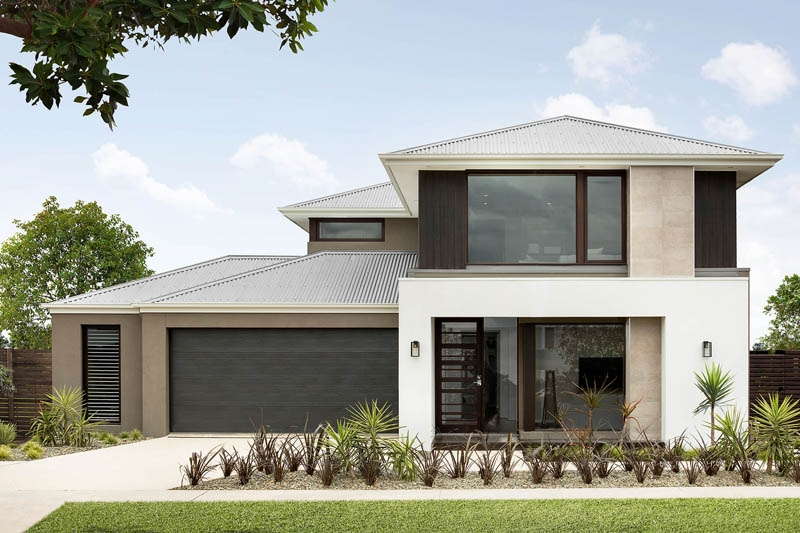 The most popular Henley facades
We've included the most popular façade options as standard to each of our design ranges, so you can have access to more of what you love, without adding to the price.
On both single and double storey designs, some of our most popular facades include:
Essence – Melrose facade
Henley – Duke facade
Henley Reserve – Avenue facade (on Display at all our Berwick Waters, Rockbank and Upper Point Cook World of Homes and Craigieburn)
See them online, on display or at Henley Design
You can tweak and tailor each façade with your preferred colour and feature selections, which is made incredibly easy with our online visualiser tool. It's also really helpful to visit your favourite facades on display so that you know what the built reality looks like. At Henley Design, we have an exterior courtyard with the façade options on display, so that you can see them in natural lighting.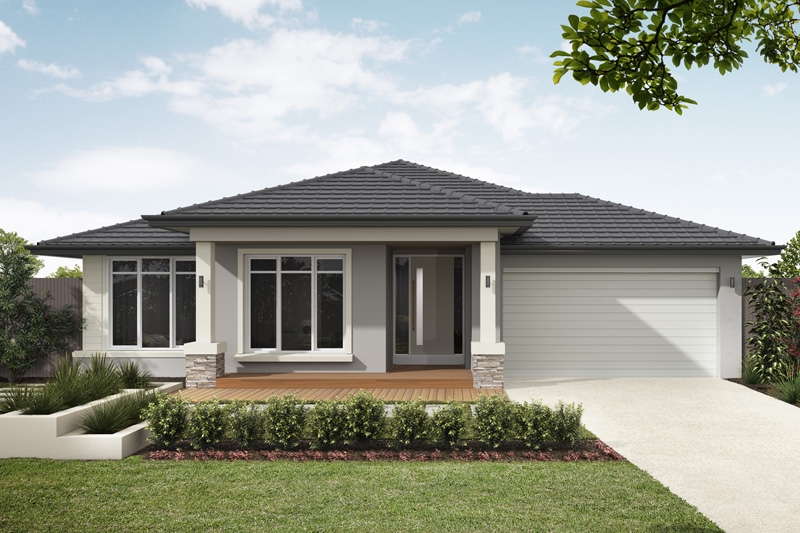 Love thy neighbourhood
To ensure a beautiful neighbourhood, most land developers will include façade guidelines, many estates require things such as part render to their homes so it is important to know what they are before you get your heart set on a particular look or style, so be sure to ask what they are.